Press Release
East Side Business Improvement District Announces New Executive Director
Kristin Godfrey brings a wealth of experience to this role.
The East Side Business Improvement District, a partner in the City's efforts to develop and support strong businesses and the community on the East Side of Milwaukee, has announced the selection of Kristin Godfrey as its new executive director. Kristin will fill the vacancy created by Jim Plaisted's departure in July to lead the Historic Third Ward Business Improvement District. Jim was the first and only executive director of the East Side BID since its establishment in 1999.
"The East Side BID is happy to announce the appointment of Kristin Godfrey as Executive Director, reports East Side BID Board Member Robert Kashou. "With the departure of Jim Plaisted, Kristin enters the position with enthusiasm and vision. Her extensive marketing credentials make her uniquely qualified to equip the business and property owners for growth, and to further define the East Side as an integral part of the heart and soul of Milwaukee."
Kristin brings a wealth of experience to this role. Her resume includes over 15 years of planning, administration, communications and marketing experience spread across the for-profit and nonprofit sectors. Kristin has served as marketing director for Milwaukee Shakespeare and the Skylight Opera Theatre as well as the Lowlands Group and Levy Restaurants, based in Chicago.  She has been and continues to be deeply invested in the Milwaukee community through organizations such as Literacy Services of Wisconsin, Milwaukee Empty Bowls, the Milwaukee Ballet, and the Milwaukee Art Museum, as well as a board member for the East Side BID.  Prior to this appointment, Kristin was director of engagement strategy for the Mark Travel Corporation, developing marketing strategies for multiple national brands, including Funjet Vacations and Southwest Vacations, and fostering new outreach and business programs.
"The East Side has been the 'place to be' for decades. I'm thrilled to contribute to the ongoing evolution of this exciting neighborhood and absolutely bursting at the seams in excitement for all that is to come," remarks Kristin. "At the same time, I am honored to work alongside the dozens of business owners who have grown the East Side into the exciting neighborhood it already is today. I am inspired by the East Side."
About the East Side Business Improvement District
Since 1999, the East Side Business Improvement District has been a strong partner in the City's efforts to develop strong commercial, residential and industrial areas of the City that create jobs and a higher quality of life in Milwaukee. The East Side has been the creative crossroads of Milwaukee for decades – a true 'lifestyle center' filled with vibrant retail, stunning street art, entertainment, restaurants, bars, services and more. With exciting events all year long, the East Side is a community and destination unlike anywhere else in Milwaukee.
Mentioned in This Press Release
Recent Press Releases by East Side BID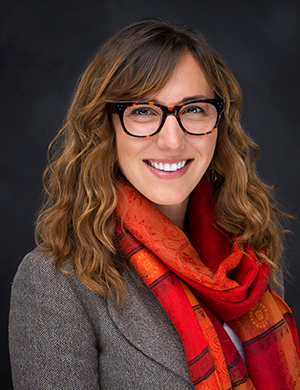 Oct 16th, 2018 by East Side BID
Elizabeth brings a wealth of experience to this role.
Sep 4th, 2018 by East Side BID
Tomatoes to Fly on Milwaukee's Unique East Side This Weekend
Aug 15th, 2018 by East Side BID
There will be other new installations to reveal in Black Cat Alley that weekend, including new wayfinding signage, garden updates and recent works placed there in summer.