Press Release
Downtown Returns: GRAEF And 3rd Street Market Hall To Anchor Reimagined "Avenue"
GRAEF Signs On As Major Office Tenant To Transformative Project; Omar Shaikh To Lead Region's Largest Food Hall; Unique Plankinton Clover Units Add To Emerging Urban Ecosystem
MILWAUKEE – December 6, 2018 – Downtown Milwaukee turned a corner today, appropriately right at its most storied intersection: 3rd and Wisconsin. The site is experiencing its second reincarnation as new plans were unveiled to transform the former Shops of the Grand Avenue into an impressive array of reimagined spaces from food hall to dynamic new and refurbished offices to unique apartments to engaging new retail concepts. It will be known simply and elegantly as The Avenue, boldly assuming the mantle of its central location.
3rd Street Market Hall
At its heart will be 3rd Street Market Hall, a meandering street level 35,000-square-foot food hall the likes of which the region has yet to experience. Spearheaded by well-known Milwaukee restaurateur, Omar Shaikh, the food hall will feature more than 20 vendors reflecting the cultural and ethnic diversity of the region. It will contribute to Milwaukee's growing reputation for innovative cooking and dining experiences.
"This is much more than just another food hall," said Shaikh. "And I'm incredibly grateful to the owners for having the patience and guts to do this in a way deserving of this historic location."
3rd Street Market Hall will include a special event space that will play host to culinary experimentation as well as a platform for Milwaukee's new and upcoming talent.
"The response from the restaurant community has been incredible," said Shaikh. "We already have letters of intent for 75 percent of the locations within the space and they're all chomping at the bit to be a part of what will become Milwaukee's most eclectic and electric scene."
Six of the initial vendors were unveiled:
Further differentiating 3rd Street Market Hall from other urban food halls is its central bar and engaging areas for friends and family activities like ping-pong, bocce or even giant Jenga.
"To me, downtown is where a certain magic happens at the center of every great city, every great regional hub," added Shaikh. "Downtown is that unique place and space where everyone feels comfortable whether you're there to shop, people watch, do business, eat, share ideas, get inspired, celebrate, dream…or just hang out. That's why we're redefining the downtown experience by bringing together Milwaukee's best, its newest, its most innovative and its classics into a space that Milwaukee needs and deserves."
GRAEF Leads Office Development
The complete reimagining of the former mall received a huge boost with GRAEF's commitment to relocate its office to The Avenue. Much of the facility's historic space will transition to new offices designed to facilitate the exchange of goods, services, ideas and deal making in the heart of the region's commercial hub.
GRAEF, a Milwaukee-based national engineering, planning and design firm, will occupy nearly 35,000 square feet, which is more than 60 percent of The Avenue's third floor space. The Avenue will provide GRAEF with the opportunity to put its commitment to sustainability and creation of a top-notch built environment into practice in its own workspace.
GRAEF also sees its space at The Avenue as an opportunity for increased engagement with its 170 Milwaukee-based employees, from creative, forward-thinking workspaces to unparalleled downtown amenities including access to a state-of-the-art fitness center, a 100-seat innovation event center, a tenant lounge, parking and quick access to a world-class food hall.
"We are really pumped up to be relocating to Westown and The Avenue, acting as a further catalyst to the revitalization in Milwaukee's historic center," said GRAEF president and CEO John Kissinger. "Being a part of The Avenue, and near other exciting developments including the Warner Grand Theater renovation and Fiserv Forum and its adjacent entertainment district, sealed our relocation decision. As engineers, planners, technicians and designers, we see not only what is, but have a vision for what will be, and our vision has taken us downtown to The Avenue."
Other downtown businesses and organizations are exploring options to locate to The Avenue's refurbished historic offices in the Matthews Building and other intriguing pockets.
Plankinton Clover Apartments
The Avenue's premiere contribution to downtown living is the Plankinton Clover. It features 52 apartment units ranging in size from studios to two bedrooms. As the city's first "work/live" units, the apartments make novel use of their historic Plankinton Arcade environment by introducing storefronts and floor to ceiling windows overlooking W. Wisconsin Ave, N. Plankinton Ave., and N. 2nd St. Most units have entrances from common corridors that connect to the second floor atrium, essentially turning the atrium into a public street in the middle of a neighborhood. Plankinton Clover amenities include the Avenue's dog wellness area, fitness center, a tenant lounge, a private movie theater, access to the innovation convention center as well as bicycle storage and premier parking.
"Look at old photos of the Plankinton Arcade and you'll be struck by the feel of a quaint urban neighborhood," said Tony Janowiec, co-owner of The Avenue. "The Clover recaptures that sense while providing residents with ideal work/live opportunities as well as highly-connected interim living options for corporate employers."
Taken together with all the dynamic developments in Westown like the Buckler, the Century Building, the MSO redevelopment of the Warner Theatre as well as the opening of Fiserv Forum, the area is poised to stoke the city's ever-expanding centers of vibrancy.
"As others have correctly noted, a vibrant downtown must have spaces for people of different backgrounds and cultures to interact and we take our role in that extremely seriously," added Josh Krsnak, Janowiec's partner. "We understand that due to our unique locale as a crossroads, we have a responsibility not only to connect all the activity happening to our immediate north, south, east and west—but also to provide a place where everyone in our region feels at home."
For more information, visit Avenuemke.com
About The Avenue Ownership
The Avenue ownership is a joint venture between Tony Janowiec of Interstate Development Partners and Josh Krsnak of Hempel Companies.   Since 2013, the joint venture has acquired and developed nearly half a billion dollars worth of office, retail, hospitality, and multifamily residential assets in the Milwaukee and Minneapolis-St. Paul markets.  With a fresh perspective on real estate investments, the investor-focused partnership acquires, develops and redevelops prime commercial real estate in high-demand locations to breathe new life into neighborhoods.
About GRAEF
GRAEF is an employee-owned, full-service engineering, planning and design firm with proven expertise in planning; landscape and industrial architecture; operations consulting; and structural, civil, transportation, MEP, and environmental engineering. GRAEF serves public and private clients from its offices in Milwaukee, Green Bay, and Madison, Wisconsin; Chicago, Illinois; Minneapolis, Minnesota; Orlando, and now Miami, Florida. For more than 50 years, GRAEF has demonstrated its commitment to continuously adapting to meet the changing needs of the industry and its clients. For more information, visit www.GRAEF-usa.com.
About Omar Shaikh
Omar Shaikh provides Milwaukee residents and visitors with exceptional dining and entertainment experiences as partner of SURG Restaurant Group, Wisconsin Ticket Concierge and the recently announced 3rd Street Market Hall. He serves as Chairman for VISIT Milwaukee board and as an active member of the Wisconsin Center District board including planning for the convention center expansion. Omar finds balance with his involvement in several Milwaukee and Wisconsin-based community and tourism organizations including Sharp Literacy, the WI Athletic Hall of Fame, Donald Driver's Driven to Achieve Foundation and Cardinal Stritch University Business Advisory board.
Renderings
Mentioned in This Press Release
Recent Press Releases by GRAEF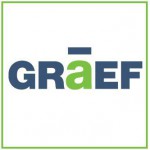 Jul 18th, 2019 by GRAEF
Citizens invited to provide input at public meetings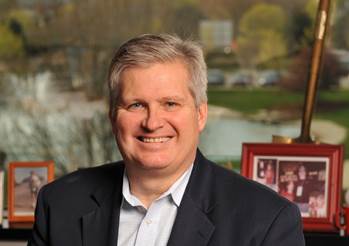 Mar 20th, 2019 by GRAEF
Awards for business leadership will be given at BizExpo on May 30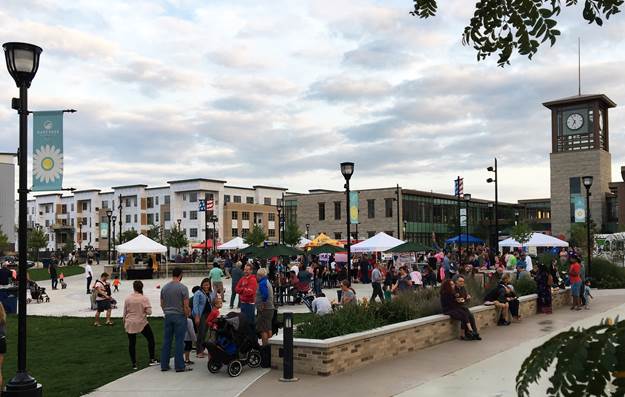 Feb 28th, 2019 by GRAEF
Project created a new 21st century downtown