Press Release
Downtown Employee Appreciation Week kicks off Monday
Monday marks the start of the 7th Annual Downtown Employee Appreciation Week, July 30 – August 3.
Monday marks the start of the 7th Annual Downtown Employee Appreciation Week, July 30 – August 3. Coordinated by Milwaukee Downtown, Business Improvement District #21, the fun-filled workweek features special events, office challenge games, scavenger hunts, free yoga classes, lunchtime giveaways and exclusive discounts for downtown Milwaukee's 82,000 employees. The week begins with the Southwest Airlines® Opening Ceremony at noon on Monday at Red Arrow Park. Other highlights of the day include:
Milwaukee Mascot Challenge Game – Several Milwaukee mascots and downtown icons will duke it out during the pre-opening ¼ Minute To Win It game at 11:45 a.m.
Free lunch for the first 1,000 employees in attendance. Lunch includes mini Cousins Subs® and chips. Lunch distribution begins at 12:00 p.m.
Remarks and welcome by Milwaukee Downtown, BID #21 Executive Director Beth Nicols, andinvited guests Mayor Tom Barrett and County Executive Chris Abele at 12:00 p.m.
Unfurling of the Downtown Employee Appreciation Week flag.
The kick-off to Office Rock Star – a daily singing showdown.
The start of the week's Office Challenge Games, including Steno Chair Shuffleboard, ¼ Minute to Win It, Paper Clip Toss, Bike Courier for a Day and a Milwaukee Bucks Basketball Shootout. Games will take place at Red Arrow Park, Monday – Thursday, 11:45 a.m. – 1:15 p.m., with the finals on Friday. Schlitz Park will also host Office Challenge games, Office Rock Star and Dunk the Boss on Wednesday. Prizes are at stake for the top contestants.
More than 15 company teams descending on Bradford Beach for the Downtown Volleyball Tournament, 5:00 p.m. – 8:30 p.m.
In addition, employees are eligible for dozens of discounts at downtown businesses. Workers are encouraged to wear a paper clip to identify themselves as downtown employees. The paper clip will serve as the official "ticket" in redeeming discount offers and receiving complimentary items. A complete list of discounts can be found at www.MilwaukeeDowntown.com/iworkdowntown.
Mentioned in This Press Release
Recent Press Releases by Milwaukee Downtown, BID 21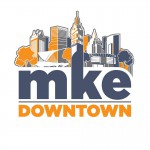 Jun 3rd, 2020 by Milwaukee Downtown, BID 21
Comeback Cuisine to inspire the purchase of 3,000 lunches from downtown restaurants within 30 days