Press Release
Dominican Center to Host Green & Growing
June 26th fundraising luncheon at the Wisconsin Club will also honor key members of the Amani Community
June 20, 2022 (MILWAUKEE) – The Dominican Center (DC), a nonprofit dedicated to working with residents and partners in Milwaukee's Amani neighborhood to build a better future for the community, will host "Green & Growing," a fundraising event in celebration of past, present and a growing future. The event will also pay tribute to several community members and organizations that have been an integral part of DC and the Amani neighborhood.
As the first in-person fundraiser DC has hosted since 2019, the celebration will provide the community a chance to learn about DC and its founders, as well as hear DC's success stories and meet members of the Amani community. DC serves 3,000 families each year in the resident-identified priority areas of neighborhood safety, housing and economic development, and education and family well-being. All proceeds from "Green & Growing" will directly support these families.
"It is exciting to have a chance to be together again and celebrate the work of the Dominican Center," said DC Board President and Event Chair
Connie Kordsmeier
. "We look forward to a lovey afternoon raising money that will help the Dominican Center continue to fulfill the mission of working with Amani residents and partners to build a better future."
Founded in 1995 as an urban ministry program to learn more about the women in the community, today the Dominican Center serves as a convening organization, connecting more than 30 nonprofits to the community to serve all Amani residents. DC offers a broad range of programs such as GED and HSED preparation classes and offers support and resources to Amani residents, the neighborhood organization Amani United and Amani youth organizations. DC is also a partner in the Amani Block by Block initiative, which aims to revitalize all 130 blocks in Amani and serve as a template for other neighborhoods to enact community change.
DC welcomed Executive Director Maricha Harris in September, and since taking on the role she has lead staff, volunteers and community leaders to expand their capacity to serve residents in the neighborhood. She has fostered new partnerships to strengthen resident engagement, voting education and has brought more resources and events into Amani. Currently, she's busy kicking off work on the Beta Blocks with the Block by Block initiative, working with both local and national partners to close the digital divide in Amani and bring reliable Wifi to the neighborhood, and prepping for summer activities including mobile food pantries and a sale of plants grown in DC's hydroponics lab.
"We are so grateful for all the people, funders, companies and fellow nonprofit organizations that support our work. We can't accomplish our goals alone," said Harris. "It truly takes collaboration to realize change. This event is an exciting opportunity for us to celebrate our work, and it's also an opportunity for people to support our organization."
The event will feature an awards ceremony recognizing individuals and organizations woven into the fabric of the Dominican Center and the Amani neighborhood. Awardees will be recognized in two categories: In the Spirit of the Founders (The Dominican Sisters of Sinsinawa; former DC tutor Sr. Mary Menke, CSA – posthumous; and Amani pharmacist Dr. Lester Carter – posthumous) and Continuing the Legacy (Shelley Mathews of FullCircle26, Inc., DC's hydroponics partner, and Wesley Landry "Mr. Wes" of Dominican Center). Award winners will be gifted a framed original piece representing their contribution to DC and the Amani neighborhood, created by artist Allision Westbrook, who grew up in the Amani neighborhood.
Additionally, the event includes an online silent auction that opened on June 16. Tickets for the event are still available. To register for both, visit www.DominicanCenter.Givesmart.com.
About the Dominican Center
The Dominican Center in the Amani neighborhood works with Amani residents and partners to build a better future. Founded in 1995, the Dominican Center began as an urban ministry program to learn more about the women in the neighborhood and has since evolved to serve all Amani residents and respond to the changing needs of the community. Today, DC serves as the community anchor for the White House Neighborhood Revitalization Initiative, Building Neighborhood Capacity Program and is the lead community partner for the US Department of Justice's Innovations of Community Based Crime Reduction grant for Amani.
Please contact Christina Chronister at the Dominican Center for additional information at
(414) 444-9930 or by email at christina@dominican-center.org
Mentioned in This Press Release
Recent Press Releases by Dominican Center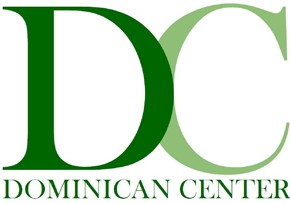 Aug 8th, 2022 by Dominican Center
Generous gift will provide three years of funding, expand capacity of organization serving residents in Milwaukee's Amani neighborhood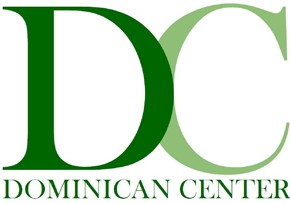 Jun 20th, 2022 by Dominican Center
June 26th fundraising luncheon at the Wisconsin Club will also honor key members of the Amani Community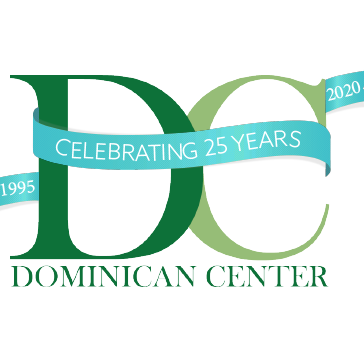 Mar 7th, 2022 by Dominican Center
DC teams up with residents, FullCircle26, Inc., to bring hydroponics to Amani