Press Release
Disrupt Milwaukee Returns on November 8th
Announcing Disrupt Milwaukee 2.0 group 2 speakers
The rebellion descends upon Milwaukee on November 8th, 2018 as DISRUPT Milwaukee is back with its 2.0 event experience with a lineup of engaging speakers pushing the envelope on workplace practices and predictions on the future of work in the Cream City. The one-night event features 11 regional and national innovative presenters—challenging attendees to think outside the box and begin to confront outdated often biased professional norms.
Announcing Disrupt Milwaukee 2.0 group 2 speakers:  From Blockchain to the catalyst chain reaction of the Impact and Power of Positivity, we introduce our second group of Disrupt Milwaukee speakers
Alec Shaw, Co-Founder, Euphrates
Removing the "Trust" Intermediaries
Kenzi Enright, Community Curator, Ward4
Women & the Co-working Movement
Danny Goldberg, Executive Director, Building2Learn Consortium
Recovering the Purposes of Apprenticeship
Katie Rasoul, Chief Awesome Officer, Team Awesome Coaching
Create Belonging or Get Out!
Jeff Kortes, Founder, Author & Speaker, Human Asset Management, LLC
MUST HAVE: Loyalty in the New Workplace
Tim McMurtry II, President, Tim McMurtry International, LLC
The Power & Impact of Positivity
Each thought provoking presentation is comprised of 20 slides, rotating at 15-second intervals throughout five-minute monologues, simultaneously live-streamed across the globe. The audience will be moved to laugh, cheer and embark upon crucial conversations—encouraged to stop denying the external and internal factors preventing positive growth mentality to flourish in numerous sectors.
For more information, please visit www.facebook.com/DisruptMilwaukee.
Event Organizers: Coreyne Woodman-Holoubek of Contracted Leadership and Laura Gmeinder of Laura Gmeinder Coaching and Consulting, LLC
Location: The Best Place @ Historic Pabst Brewery, 901 W. Juneau Ave., Milwaukee.
Date/Time:  November 8th, 2018, Program 6-8 p.m.; Doors open at 5pm; After-party at 8 p.m.
Tickets:   On sale now, $45-$60 on Eventbrite, https://www.eventbrite.com/e/disrupt-milwaukee-20-tickets-49646908239
Disrupt Milwaukee events are made possible by our generous sponsors and supporters.  Thank you to UW Center for Professional and Executive Development, Ultimate Software, Live Well Social Videos, The Best Place at the Historic Pabst Brewery, Visier, Hinckley Productions, MRA, and Crimson Sun Studios.
Disrupt Milwaukee 2.0 is proud to be part of Milwaukee Startup week and Wisconsin Startup week.
Startup Milwaukee Week presented by Advocate Aurora Health takes place on November 5 – 11, 2018, and is designed to connect, educate, and celebrate entrepreneurship in Southeast Wisconsin. The week's programming showcases the community's emerging companies while highlighting the resources and organizations available to foster support for entrepreneurs on their journey. The week will feature 40+ events hosted by 35+ partner organizations in the community. Startup Milwaukee Week is supported by Advocate Aurora Health, Concordia University Wisconsin, Husch Blackwell, Northwestern Mutual, Accelity Marketing, Headway, Milwaukee Business Journal and Newsradio 620 WTMJ and is a part of the Startup Wisconsin initiative.  

Startup Wisconsin is committed to advancing and developing Wisconsin's tech and startup ecosystems through unique programming, collaborative partnerships, and networking. Driven by entrepreneurs and leaders throughout Wisconsin who are passionate about making a difference, and creating a positive and lasting impact that will advance the state's economy forward.  Startup Wisconsin Week is supported by Advocate Aurora Health, Concordia University Wisconsin, Husch Blackwell, Northwestern Mutual, Accelity Marketing, Headway, Wisconsin Inno and Newsradio 620 WTMJ
Mentioned in This Press Release
Recent Press Releases by Disrupt Milwaukee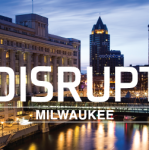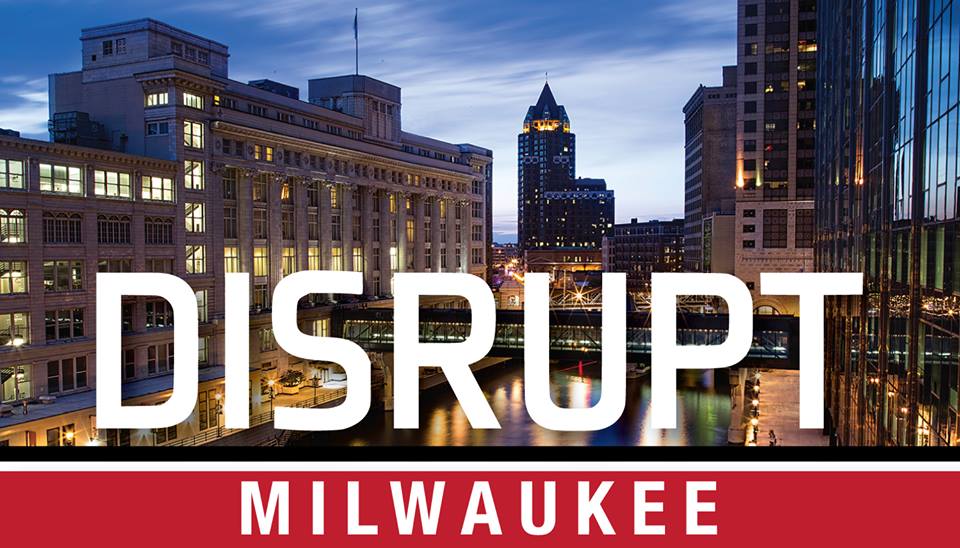 Sep 13th, 2018 by Disrupt Milwaukee
The one-night event features 10 regional and national innovative presenters.