Tim McMurtry is Founder & President at Tim McMurtry International. In addition, he is Of Counsel to Mueller Communications, where he was previously an account executive.
Official biography from Mueller Communications…
Mr. Tim McMurtry, II serves in an of counsel role with Mueller Communications, Inc. He works on a variety of client accounts and is responsible for developing results-oriented strategies, integrated communications plans, coordinating and conducting public affairs strategies, community and media relations and public awareness campaigns.

A brief sampling of the client accounts he works on include the Milwaukee Brewers, AT&T and the Marcus Corporation, a diversified leader in the lodging and entertainment business industries.

Prior to joining Mueller Communications, Mr. McMurtry served as chief of staff to a City of Milwaukee Common Council President. In this role, Mr. McMurtry served as ambassador for the Council President during City of Milwaukee departmental meetings, quasi-judicial standing committee hearings, public speaking engagements, press conferences, community relations events and intergovernmental correspondence. Mr. McMurtry has over a decade of combined public relations, community affairs and governmental relations experience.

Mr. McMurtry has guided a number of public affairs and community relations campaigns ranging from successfully securing multi-million dollar tax incremental financing packages for commercial redevelopment projects, and securing government approval for multi-million dollar student housing developments for the University of Wisconsin-Milwaukee to coordinating and executing an annual community engagement summer block party series with the Milwaukee Brewers.

Mr. McMurtry earned his bachelor's degree from the University of Wisconsin-Milwaukee. He is an active member of his community serving as Associate Pastor for World Outreach & Bible Training Center. He also serves on a number of boards and advisory committees including the Forest County Potawatomi Community Foundation Advisory Committee, Serenity Inns Board of Directors and World Festival, Inc. Board of Directors.
Photos
Content referencing Tim McMurtry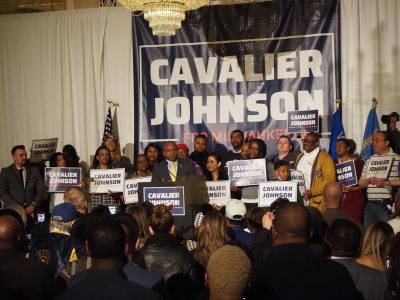 Johnson, first elected Black mayor in Milwaukee history, promises to focus on crime, jobs, neighborhoods and relationship with state.
Apr 5th, 2022 by Jeramey Jannene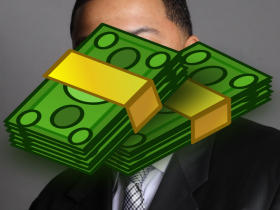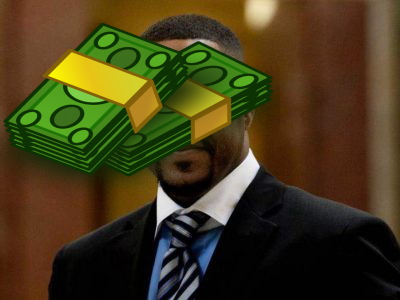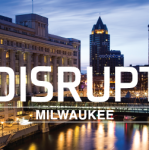 Press Release
Announcing Disrupt Milwaukee 3.0 speakers
Aug 20th, 2019 by Disrupt Milwaukee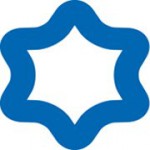 Press Release
We are alarmed by the disturbing display of anti-Semitism by a group of Baraboo High School students.
Nov 12th, 2018 by Milwaukee Jewish Federation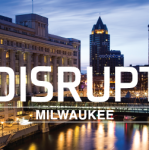 Press Release
Announcing Disrupt Milwaukee 2.0 group 2 speakers
Oct 2nd, 2018 by Disrupt Milwaukee