Press Release
Disrupt Milwaukee – Being Human Centric in the Era of Digital Transformation
Announcing Disrupt Milwaukee 3.0 speakers
Innovation, transformation, future of work and a full-scale challenge to status quo workplace practice is what executives, innovation, technology and people leaders, can expect from this year's Disrupt Milwaukee 3.0 event November 7th, 2019 at The Best Place. This one-night, strategy-packed evening promises game-changing insights and the kind of ideas and solutions that will have attendees eager to reimagine how they are leading change and leveraging technology in a lightning-paced world.
Announcing Disrupt Milwaukee 3.0 speakers:
John Zeratsky – Best-selling Author and SXSW Speaker; "How to Redesign Time"
Debbie Vyskocil – High Performance Coach and Neuroscience Specialist; "Human Intelligence via Artificial Intelligence"
Marissa Kalkman – Executive Director of Wellness Council of Wisconsin; "Transforming the Pursuit of Employee Wellness"
Amanda Daering – CEO of newance and Community Builder; "From Data Entry to Data Strategy"
Kennita Hickman – Equity and Social Impact Champion; "Using Your Talents to Create Equity"
Derek Deprey – Future of Leadership Expert and Best-selling Author; "The Best People-Leaders Will Survive"
Quentin Allums – CEO of Urban Misfit Ventures, honored as one WI Inno 2019 Coolest Companies; "This is Why Your Culture Sucks"
Richie Burke – CEO of GGMM and Top MKE Podcast Host; "Disrupt your Market Through Podcasting"
Anna Oakes – CEO of We Restore Humanity and TEDx Speaker; "The 3-Legged Race of Talent Development"
Emcee for the night: Tim McMurtry II, President of Tim McMurtry International, LLC and Community Relations Manager at Employ Milwaukee
Each thought-leader will have five minutes to engage the audience, spark critical conversations, and inspire participants to look differently at their businesses, skills, and mindsets – all in just 20 slides, rotating at 15-second intervals. Attendees relish the rapid-fire learning process as a welcome change to traditional hour-long lectures and come away from the event with real-world strategies for digital transformation, business and personal growth, and methods to get ahead of the demands of technology that change almost daily.
Andy Rice of Businessolver, Diamond sponsor – "Businessolver is excited and honored to be partnering with Disrupt Milwaukee to deliver on their vision of being a catalyst for change and providing forum for innovation and digital transformation in Wisconsin. As we have continued down our path to provide market-changing benefits administration technology with people at the heart of everything we do, Businessolver is pleased to meet and align with an event designed with similar goals in mind." 
"This year's theme of "Being Human Centric in the Era of Digital Transformation" reminds us all that technology is there to support us, to make our lives easier and more efficient, but at the end of the day, we must be cognizant and empathetic to the human element of the world we live in today. We could not be more pleased to work with Coreyne and the team at Disrupt Milwaukee, and are looking forward to a great event!"
For more information, please visit Disrupt Madison/Milwaukee
Event Host: Coreyne Woodman-Holoubek Creator of Progressive HR Blog and President of Disrupt Madison | Milwaukee
Location: The Best Place @ the Historic Pabst Brewery, 901 W. Juneau Ave., Milwaukee.
Date/Time:  November 7th, 2019 Doors open at 5pm; Program 6-8 p.m.; After-party at 8 p.m. 
Tickets:  On sale now, $40-$60 on Eventbrite, Disrupt Milwaukee
Disrupt Milwaukee 3.0 is made possible by our generous sponsors and supporters.  Thank you to Businessolver, Live Well Social Videos, The Best Place at the Historic Pabst Brewery, Godfrey Kahn, Allison Armbruster of Lockton Companies and Crimson Sun Studios.
Disrupt Milwaukee 3.0 is proud to be one of the kick-off events for Startup Milwaukee week and Startup Wisconsin week, November 11th- 17th, 2019. Startup Milwaukee Week presented by Advocate Aurora Health is designed to connect, educate, and celebrate entrepreneurship in Southeast Wisconsin. The week's programming showcases the community's emerging companies while highlighting the resources and organizations available to foster support for entrepreneurs on their journey. The week will feature 40+ events hosted by 35+ partner organizations in the community. – Co-Founders of Startup Milwaukee week Matt Cordio and Michael Cordio
Startup Wisconsin is committed to advancing and developing Wisconsin's tech and startup ecosystems through unique programming, collaborative partnerships, and networking. The state-wide event is driven by entrepreneurs and leaders throughout Wisconsin who are passionate about making a difference, and creating a positive and lasting impact that will advance the state's economy forward.
Mentioned in This Press Release
Recent Press Releases by Disrupt Milwaukee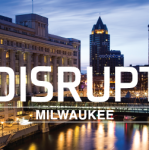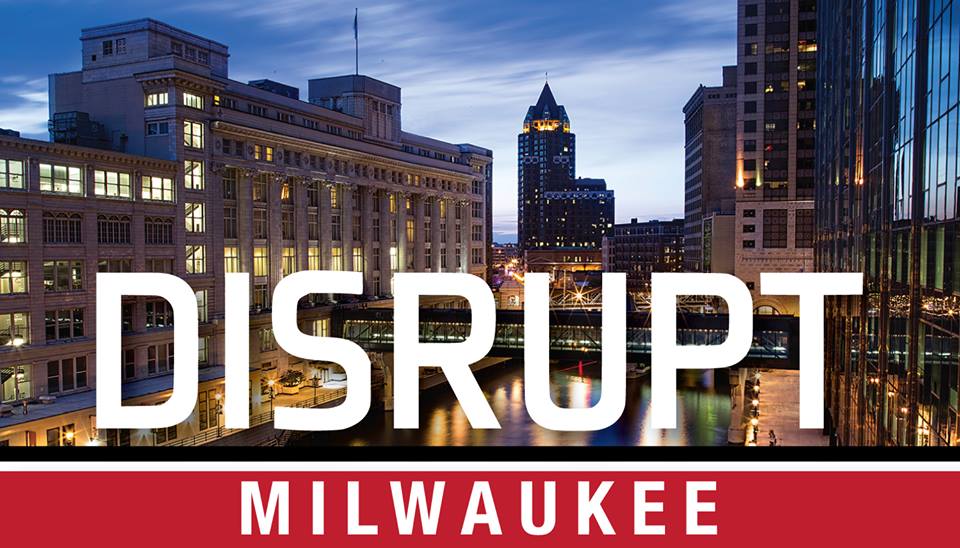 Sep 13th, 2018 by Disrupt Milwaukee
The one-night event features 10 regional and national innovative presenters.