Press Release
Dijkstra's recent video installations to debut at the Milwaukee Art Museum
Over the past 30 years, Dijkstra has produced a sensitive and eloquent body of photographic and video work.
The Milwaukee Art Museum is thrilled to debut the recent video installations of internationally acclaimed artist Rineke Dijkstra (Dutch, b. 1959) in Rehearsals, opening September 9 in the Herzfeld Center for Photography and Media Arts. Two video installations—Marianna (The Fairy Doll) and The Gymschool, St. Petersburg—will make their museum debut in this Milwaukee-originated exhibition organized by Lisa J. Sutcliffe, curator of photography and media arts.
Dijkstra filmed the two video installations featured in Rehearsals in Russia; the works examine the intensive rehearsals of young girls. Marianna (The Fairy Doll), a single-channel video never shown in the United States, presents a touching portrait of a ballerina as she practices for an audition in the prestigious Vaganova ballet academy. The Gymschool, St. Petersburg, a three channel video, highlights the flexibility and strict discipline of a group of young rhythmic gymnasts. Both videos, which Dijkstra produced for Manifesta, the European biennial of contemporary art, in 2014, reveal complex layers of determination and fragility as the girls attempt to conceal their emotions and perfect their crafts.
Over the past 30 years, Dijkstra has produced a sensitive and eloquent body of photographic and video work. In her large-scale photographs and video installations, she is particularly interested in moments of transition, especially adolescence, a time when individuals build their own identities and begin to present themselves in the way they wish to be perceived. Known for her acclaimed photographs of bathers—adolescents Dijkstra met on beaches from Poland to South Carolina—her subjects range from teenagers to mothers who have just given birth, bull fighters fresh from the ring and military recruits. In contrast to her earlier videos of visitors and dancers in nightclubs, Dijkstra's recent videos capture young girls who have dedicated their lives to practicing incredible athletic routines. She does not concentrate on the final, polished performance but, rather, focuses on what is in fact a more impressive feat: the repetition, resolve, determination and constant practice that it takes to become a truly gifted performer. As the girls attempt to conceal their personal emotions, Dijkstra finds beauty in the moments of imperfection when they reveal their humanity.
Accompanying the Rehearsals exhibition is The Lives of Other: Portraits from the Photography Collection. This presentation of works from the Museum's photography collection explores the interest many photographers have had in understanding how people present themselves to the world. The exhibition is organized thematically and includes an important new acquisition, Rineke Dijkstra's Almerisa (1994–ongoing), purchased through the Christine A. Symchych and James P. McNulty Acquisition Fund. The work is an 11-part series that follows the transition of a young Bosnian refugee as she adapts to life in the West and grows from a girl to a woman with her own child.
"This exhibition offers a rare opportunity to view Rineke Dijkstra's video installations in the context of contemporary and historical portraiture," said Lisa J. Sutcliffe, the Milwaukee Art Museum's curator of photography and media arts. "Marianna (The Fairy Doll) and The Gymschool, St. Petersburg reveal Dijkstra's continued interest in examining the nature of transformation by closely observing the act of rehearsal itself."
Both exhibitions are sponsored by the Herzfeld Foundation and on view through January 2, 2017.
Related Programs:
Rineke Dijkstra in conversation with Lisa Sutcliffe
Saturday, September 10, 2016, 3 p.m. in Lubar Auditorium.
Gallery talks with curator Lisa Sutcliffe
Tuesdays at 1:30 p.m. in the Herzfeld Center for Photography and Media Arts.
September 20, October 18, and November 29.
About Rineke Dijkstra                                                                                                                           
Dutch artist Rineke Dijkstra (b. 1959, Sittard, The Netherlands) studied at the Gerrit Rietveld Academy in Amsterdam. Her work has appeared in many international exhibitions and biennials including the 1997 and 2001 Venice Biennale, the 2005 Sharjah Biennial, and the 1998 Sao Paulo Biennial. The Stedelijk Museum in Amsterdam organized a large overview of her work, Rineke Dijkstra: Portraits, in 2005, which traveled to Jeu de Paume in Paris, La Caixa in Barcelona and Fotomuseum Winterthur. In the United States, a major retrospective of her work was organized in 2013 by the Solomon R. Guggenheim Museum, New York, and the San Francisco Museum of Modern Art. She is the recipient of numerous awards including the Citibank Private Bank Photography Prize in 1998. She lives and works in Amsterdam.
About the Milwaukee Art Museum
Home to a rich collection of over 30,000 works of art, the Milwaukee Art Museum is located on the shores of Lake Michigan. Its campus includes the Santiago Calatrava–designed Quadracci Pavilion, annually showcasing three feature exhibitions, and the Eero Saarinen–designed Milwaukee County War Memorial Center and David Kahler-designed addition. The Museum recently reopened its Collection Galleries, debuting dramatically transformed galleries and a new lakefront addition, with nearly 2,500 world-class works of art on view.
Mentioned in This Press Release
Recent Press Releases by Milwaukee Art Museum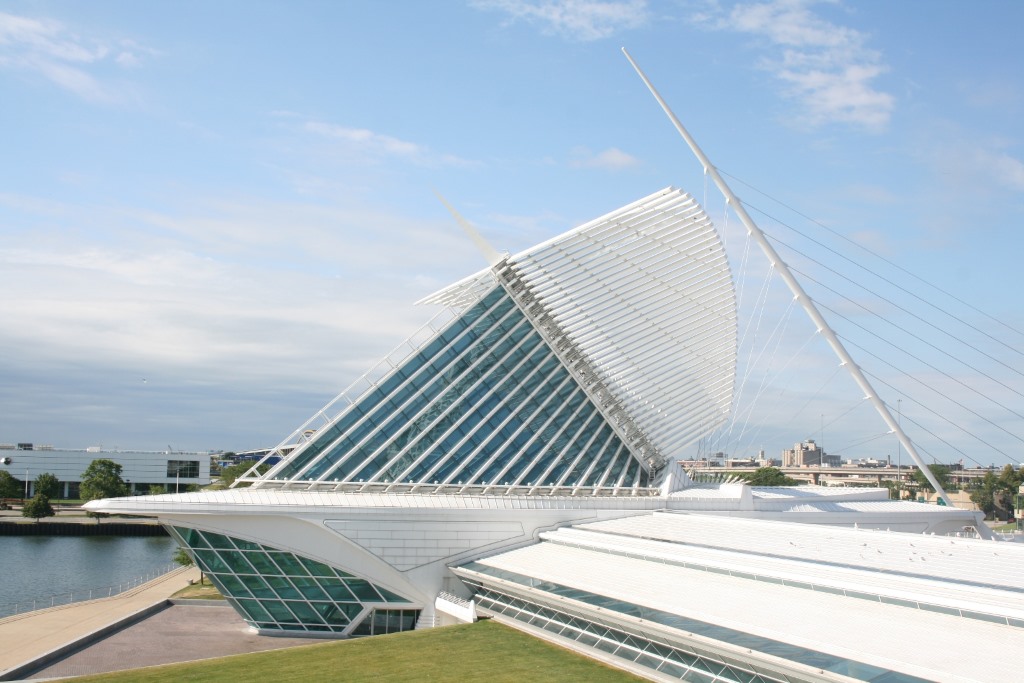 Oct 30th, 2019 by Milwaukee Art Museum
Visitors can enjoy special holiday happenings at the Museum including Artful Holiday, Museum Store Sunday and shopping events, live music and snowflake decorations.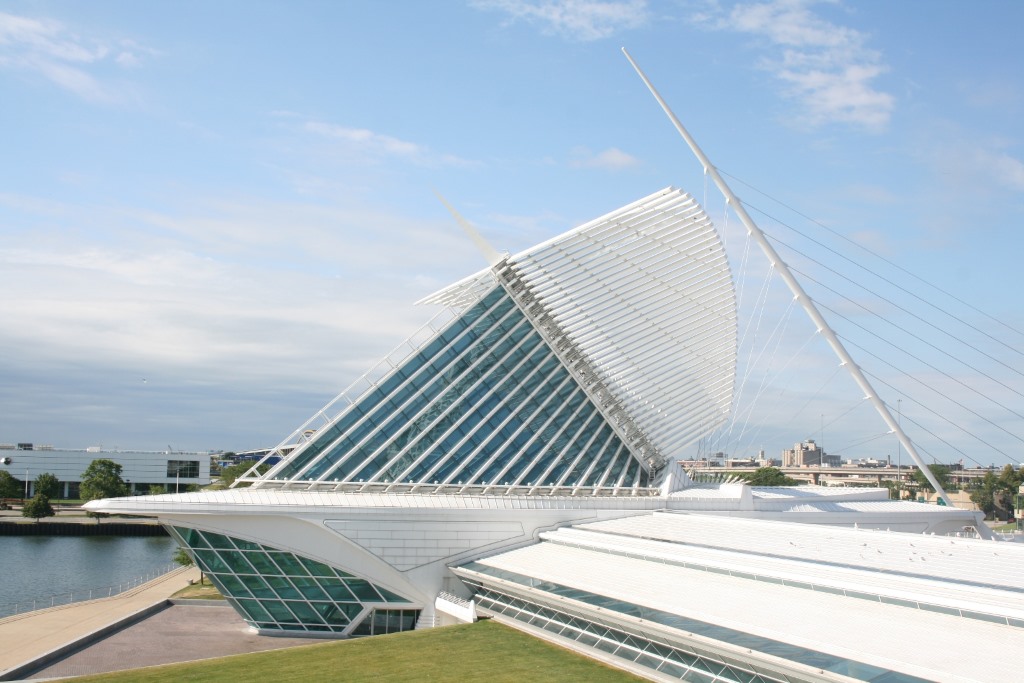 Oct 8th, 2019 by Milwaukee Art Museum
The exhibition showcases 50 iconic paintings from The Phillips Collection, America's first museum of modern art.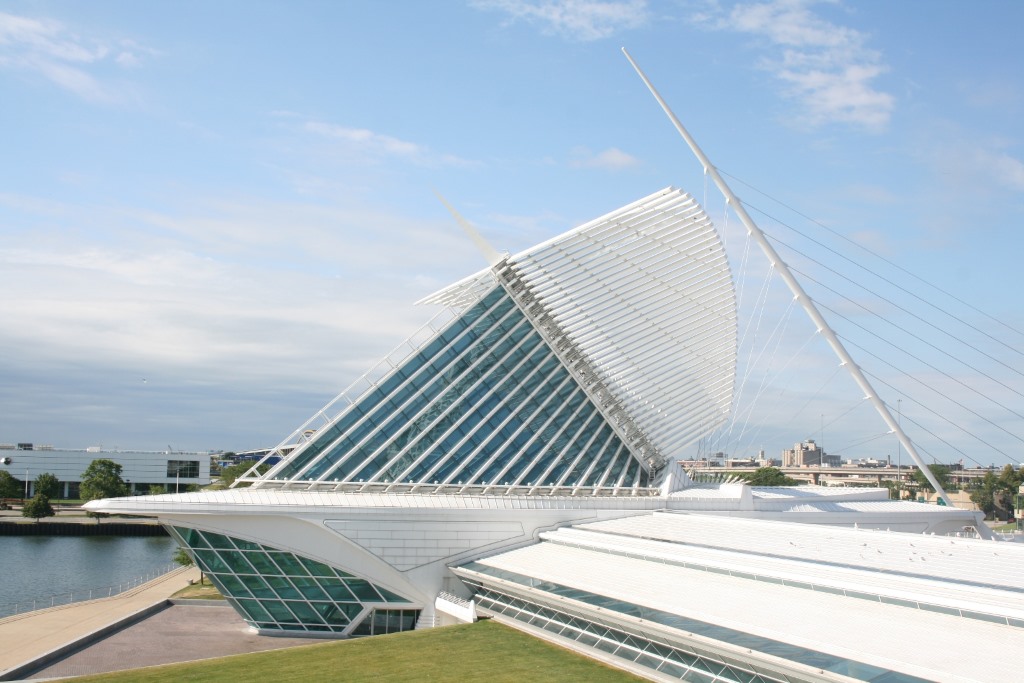 Sep 24th, 2019 by Milwaukee Art Museum
Families can learn about the Day of the Dead through hands-on art activities and performances at Kohl's Art Generation Family Sundays: Día de los Muertos.