Press Release
Danceworks Announces Summer DanceLAB Performances
Following is the DanceLAB summer season:
MILWAUKEE…Danceworks announces its summer DanceLAB performances at Danceworks Studio Theatre, located at 1661 N. Water Street. This year's DanceLAB offers three concerts.
"Milwaukee is a great city that brings people together through its many summer festivals," said Danceworks Artistic Manager Kim Johnson. "We want to offer a summer venue that will encourage people to connect, collaborate and experience all that dance has to offer."
Following is the DanceLAB summer season:
Art to Art: True Stories
August 1 & 2, 7:30 pm
Sponsored by Tim and Sue Frautschi
Art to Art is an experimental concert featuring works created by artist teams in different disciplines. Local choreographers join film, music, theater and visual artists in this audience favorite. This year's installment of Art to Art (our 11th) invites collaborators to make work that is inspired by true stories of themselves, of family members, historical figures, or stories of places and things. Two teams contain no choreographers at all—a first for this concert.
Artist teams for the 2015 Art to Art include choreographer Cari Allison with filmmaker Tricia Bleimon; choreographer Kyra Boprie with visual artist Chad Nelson; choreographers Emma Call, Marissa Jax and Maria Tordoff with guitar duo the Enso Collective (Jim Guarnaccio and BJ Szyjakowski); choreographer Kelsey Lee with writer Izaiah Ramirez; choreographer Madeleine Schoch with filmmaker Kym McDaniel; choreographer Devin Settle with photographer/ filmmaker Sandy Manikowski; writer Kristin Bayer with choral director/composer Deanna Gibeau; and theatre artist/poet Chad Piechocki with guitarist/composer Neil Davis.
Danceworks on Tap: Heart & Sole
August 7 & 8, 7:30 pm; August 9, 2:30 pm
Sponsored by Pam Kriger, and Max and Mary Grefig
Celebrate Danceworks on Tap's 15th season of "tappiness!" In Heart & Sole, DOT uncovers the expressive powers of tap dance. Choreography created by company dancers and DOT alumni explores love and relationships of all kinds. DOT uses tap dance as a language—layered on top of movement, music and spoken word—to translate stories from the heart to the sole! Contributing artists for Heart & Sole are DOT Artistic Director Amy Brinkman-Sustache, along with DOT members Kelly Drake, Kathleen Grusenski and Rachel Payden.
Ignite: A Hip Hop Dance Experience
August 29, 8:00 pm; August 30, 2:30 & 6:00 pm
Ignite continues to blow up the Danceworks Studio Theatre with the area's best and most exciting hip hop crews! An exciting component of this concert is the fusion of dance styles that these incredible dance artists integrate into their work.
Choreography for Ignite is being contributed by Boombox Babies; Kyra Boprie; I'm Popular; Marissa Jax; Poison D; Revamped; Gabi Sustache; Take Notez Dance Crew; Demar Walker; and Morgan Williams. The concert features nearly 60 dancers.
Ticket prices for each of the DanceLAB performances are $18 for reserved seating, $15 general admission seating and $10 for students and seniors. A $45 LAB Rat subscription allows patrons to receive reserved seating at all three concerts. To purchase tickets, call the Danceworks box office at (414) 277-8480, ext. 6025 or go online: www.danceworksmke.org. LAB Rat subscriptions are available by phone or in person only; no online subscription sales. Free parking is available in an adjacent lot after 5:00 p.m.
The DanceLAB honors and nurtures the development of new dance works by emerging and established dance artists, offering year-round opportunities in the form of performances, internships, mentorships, space access and advocacy for artists serving the Milwaukee community.
Danceworks, Inc. enhances the joy, health and creativity of our community through performances, classes and outreach activities integrating dance and other art forms. Danceworks is a member of the United Performing Arts Fund (UPAF).
Mentioned in This Press Release
People
:
Amy Brinkman-Sustache
,
BJ Szyjakowski
,
Cari Allison
,
Chad Nelson
,
Chad Piechocki
,
Deanna Gibeau
,
Demar Walker
,
Devin Settle
,
Emma Call
,
Gabi Sustache
,
Izaiah Ramirez
,
Jim Guarnaccio
,
Kathleen Grusensk
,
Kelly Drake
,
Kelsey Lee
,
Kim Johnson
,
Kristin Bayer
,
Kym McDaniel
,
Kyra Boprie
,
Madeleine Schoch
,
Maria Tordoff
,
Marissa Jax
,
Morgan Williams
,
Neil Davis
,
Rachel Payden
,
Sandy Manikowski
,
Sue Frautschi
,
Tim Frautschi
,
Tricia Bleimon
Recent Press Releases by Danceworks Inc.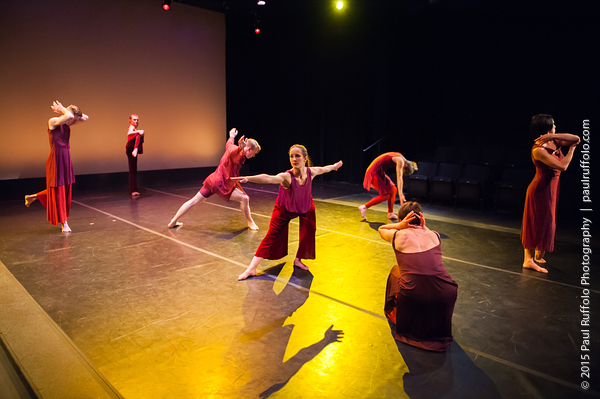 Jul 9th, 2019 by Danceworks Inc.
The concert series will include Ignite: A Hip Hop Dance Experience, DanceLAB Teen & Danceworks On Tap, as well as the second-ever Movement Media Lab and the latest installment of Get It Out There.

Jan 18th, 2019 by Danceworks Inc.
February 9-10 & 14-16, 2019 • Danceworks Studio Theatre