Press Release
Comic Beth Stelling Headlining Milwaukee Comedy Festival
Announcing a third headlining act for 2019 annual event
MILWAUKEE, WIS.  – The Milwaukee Comedy Festival, Wisconsin's largest multi-day comedy event, announces comedian Beth Stelling, the third headlining act for 2019. The Festival, presenting top national and regional acts will take place July 31- August 4, 2019 at multiple venues in Milwaukee. Comedian Beth Stelling (Comedy Central, Netflix The Stand Ups, Conan, @Midnight) will headline Saturday, August 3rd, 2019 at Shank Hall (1434 N Farwell Ave, Milwaukee, WI 53202). Legendary comic Todd Barry and Ari Shaffir will also headline in the 2019 Festival. Additional performing acts in the 2019 Milwaukee Comedy Festival will be announced in the coming weeks.
"Three headlining acts in one year is a huge step for the Milwaukee Comedy Festival" Matt Kemple, Founder and Producer of the 14 years-running event said.  "Todd Barry, Beth Stelling and Ari Shaffir are very unique performers with different comic voices. In addition to close to 100 other performers we will present this year, it will make for a phenomenal week of hilarious, top-notch comedy"
The Milwaukee Comedy Festival, celebrating 14 years of laughs, features live stand up, improvisation and sketch comedy. Performers from across the country will be featured in more than a dozen different live shows and special events at multiple venues including The Underground Collaborative, Lakefront Brewery, Turner Hall Ballroom, Shank Hall and others.
Ticket Information
Tickets for Beth Stelling are $20 and will be on sale beginning Friday, April 26th at noon via mkecomedyfest.com. Tickets are available online in advance via http://mkecomedyfest.com/tickets or at the venue box office 30 minutes prior to show time.
More information on the 2019 Milwaukee Comedy Festival is available at http://mkeComedyFest.com/ or by emailing info@mkecomedyfest.com.
About Beth Stelling
Beth Stelling is a stand-up comedian, writer & actress. You may have seen her latest Netflix special The Standups (season 1, episode 5 of the series) currently streaming. She is a writer for I Love You America with Sarah Silverman on Hulu and before that wrote for seasons one and two of Judd Apatow's series Crashing on HBO, as well as Another Period on Comedy Central. She's a product of the Chicago stand-up scene and was named "Best Stand- Up Comedian in Chicago" by the Chicago Reader in 2010.  After moving to Los Angeles Beth made her late night debut on Conan and returned in 2017. She appeared on Comedy Central's @midnight, Chelsea Lately and The Pete Holmes Show. Beth was asked to perform on Jimmy Kimmel Live after Jimmy saw her perform at Upright Citizens Brigade in Los Angeles. She has a Comedy Central half hour special that Vulture named "One of the Best Stand-Up specials of 2015." She guest starred on season 2 of the Amazon series Red Oaks opposite Jennifer Grey and can be seen in Comedy Central's Corporate and The High Court.
About the Festival
The Milwaukee Comedy Festival is Wisconsin's largest multi-day comedy event, celebrating 14 years presenting the best local, regional, and national comedic talent. The festival has featured top-notch stand-up, improv, and sketch comedy from across the country. Founded in 2006 as the Sketch and Improv Comedy Festival to support and grow the comedy scene in the city, the Milwaukee Comedy Festival quickly grew into Wisconsin's premier annual comedy event attracting thousands of comedy fans every year.  MCF aspires to cultivate an active comedy community where performers can hone their craft, create new and exciting comedy, and foster an inviting environment for both audiences and fellow performers.
Over the years, more than 18,000 people have laughed with the Milwaukee Comedy Festival. Audiences have traveled from all parts of Wisconsin to attend the fest, and as far away as Los Angeles to Boston for the city's biggest comedy event of the year.  Since 2006, the festival has featured thousands of performers from across the country including New York, Chicago, Los Angeles, Seattle, Philadelphia, Denver and Austin as well as Canada including Toronto, Alberta and Vancouver. Our alumni have appeared in movies and television including Comedy Central, Netflix, HBO, Saturday Night Live, MAD TV, BET, Conan, Late Nite and many more.
More information on the 2019 Milwaukee Comedy Festival is available at http://mkeComedyFest.com/ or by emailing info@mkecomedyfest.com.
Mentioned in This Press Release
Recent Press Releases by Milwaukee Comedy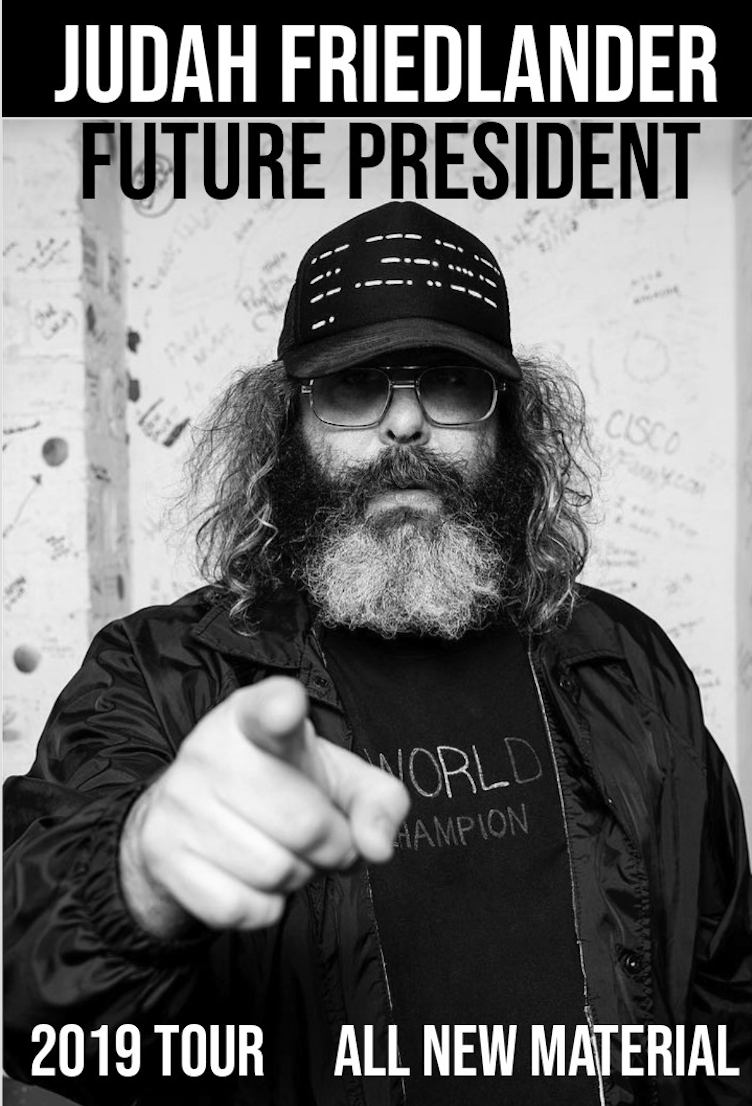 May 3rd, 2019 by Milwaukee Comedy
Announcing a fourth headlining act for 2019 annual event
Apr 24th, 2019 by Milwaukee Comedy
Announcing a third headlining act for 2019 annual event