Press Release
Coalition Launches Campaign to Fund Renovation of Historic Soldiers Home Buildings in Service of Veterans
Old Main to house homeless, at-risk veterans
MILWAUKEE (Oct. 17, 2017) – Today, a coalition of community organizations and volunteers announced the launch of a capital campaign to support the restoration and rehabilitation of six historic buildings on the Milwaukee VA Soldiers Home Historic District campus. The buildings, including the iconic Old Main, will be returned to their original purpose – the service of veterans.
"The Milwaukee Soldiers Home is one of Milwaukee's most important historic and architectural assets," said Mick Hatch, Partner at Foley & Lardner LLP and co-chair of the Save the Soldiers Home campaign. "Together, we can return these historic buildings to their former glory, and serve the veterans who need our help the most."
The campaign, which has a goal of $4.25 million, will leverage an additional $36 million in private investments that have already been secured.
"We're in the home stretch," said
H. Carl Mueller
, Chairman and CEO of
Mueller Communications
and co-chair of the Campaign. "I can't think of a better way to honor our nation's heroes."
As part of an Enhanced Use Lease (EUL) agreement with the U.S. Department of Veterans Affairs (VA), The Alexander Company and the Housing Authority of the City of Milwaukee are leading a team that has been chosen by the VA to restore and rehabilitate six of the District's buildings. The buildings will be renovated to include a total of 101 supportive housing units for veterans and their families who are homeless or at risk of becoming homeless.
"When these building were first constructed, they were designed as a refuge and healing place for veterans," said Jim Duff, Milwaukee County Veterans Service Officer and member of the Campaign leadership team. "There are critical needs in the veteran community that can be met through this project."
Partners in the campaign include the Greater Milwaukee Foundation, Milwaukee Preservation Alliance, Center for Veterans Issues, and the Housing Authority of the City of Milwaukee.
"We believe every hero deserves a home," said Patti Keating-Kahn, CEO of PK2group and Campaign co-chair. "Now is the time to come together as a community to help our local veterans thrive."
A fund for the Save the Soldiers Home effort has been established at the Greater Milwaukee Foundation. A cornerstone gift of $500,000 has been secured as a matching grant designed to secure 20 five-year pledges of $50,000 or more.
"For years, people have asked what they can do to help," said Peter Zanghi, President of the Board of Directors of the Milwaukee Preservation Alliance. "Now, we have a clear way for the entire community to help save the Soldiers Home."
To learn more and donate, visit SavetheSoldiersHome.com.
About the Soldiers Home
Established just after the Civil War, the Milwaukee VA Soldiers Home is a 90-plus acre district that rests on the grounds of the Clement J. Zablocki Medical Center. One of only three original soldiers homes developed under legislation signed by Abraham Lincoln shortly before his assassination, it contains some of the oldest and most historic buildings in the VA system. Though many of its buildings remain in use, some of the District's largest and most visible buildings are unoccupied and deteriorating. To learn more, visit http://www.SavetheSoldiersHome.com.
Old Main
Mentioned in This Press Release
Recent Press Releases by Press Release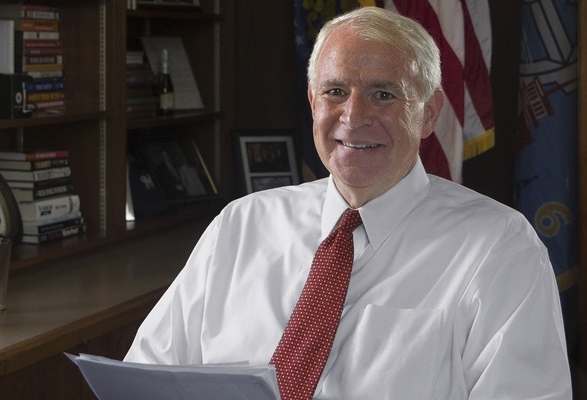 Nov 15th, 2019 by Press Release
Statement by Patrick Guarasci, Senior Advisor at Barrett for Milwaukee Nov 13th, 2019 by Press Release
Former contributor to Cracked.com, Kimmy also wrote a regular column reviewing terrible horror films for Horrorhomework.com, aptly titled Kimmy Karnage's Turds of Terror. Nov 11th, 2019 by Press Release
"Our bottom line concern is for the patients, our community's veterans," said Pam Fendt, president of the Milwaukee Area Labor Council.