Press Release
CNN to Host Town Hall from Milwaukee's Riverside Theater on Tuesday, March 29
Primetime event will be hosted by CNN Anchor Anderson Cooper from Milwaukee's Riverside Theater
Texas Senator Ted Cruz, Ohio Governor John Kasich and Donald Trump will field questions from Wisconsin voters exactly one week before its highly anticipated primary.
This will serve as the seventh presidential Town Hall that CNN has hosted with both Democratic and Republican candidates since the beginning of the year.
The event will air from 7-10pmCT / 8-11pmET on CNN, CNN International and CNN en Espanol, and will be live-streamed online and across mobile devices via CNNgo.
About CNN Worldwide
CNN Worldwide is a portfolio of two dozen news and information services across cable, satellite, radio, wireless devices and the Internet in more than 200 countries and territories worldwide.  Domestically, CNN reaches more individuals on television, the web and mobile devices than any other cable TV news organization in the United States.  Internationally, CNN is the most widely distributed news channel reaching more than 300 million households abroad; and CNN Digital is a top network for online news, mobile news and social media.  Additionally, CNN Newsource is the world's most extensively utilized news service partnering with hundreds of local and international news organizations around the world.  CNN is a division of Turner Broadcasting System, Inc., a Time Warner Company.
Riverside Theater History
Built in 1927 and opened in 1928, the Riverside Theater has been known throughout history for bringing a wide-range of popular entertainment to Milwaukee. Originally operated as an RKO Vaudeville house, it hosted acts like Abbott & Costello, Three Stooges, Lucille Ball, and big bands like Cab Calloway and Glenn Miller. For much of the 50s, 60s and 70s it was a popular cinema and in the late 70s and 80s, it transformed for the first time to a Rock & Roll stage hosting acts like Queen, Bruce Springsteen, James Brown, and Ray Charles.
Saved from demolition numerous times in its 80+ years of existence, the Riverside is now experiencing its biggest heyday ever – helping bring life to the heart of downtown. One of the last remaining movie palaces still standing, the Riverside Theater is a national example of the powerful magic that exists in historic architecture.
The Pabst Theater Group took over operation in 2005 and have since hosted major music acts from Neil Young to Mumford & Sons. The Riverside has also become one of the nation's premier comedy venues hosting heavy-hitters like Kevin Hart, Jon Stewart, Amy Schumer and Louis C.K. The Riverside has also continued the vaudeville tradition by leading the charge nationally on some unconventional ComicCon-like bookings like Neil deGrasse Tyson and Cast & Creators of The Walking Dead.
Riverside Theater
Mentioned in This Press Release
Recent Press Releases by Pabst Theater Group

Jan 11th, 2021 by Pabst Theater Group
at the Riverside Theater, Pabst Theater and Turner Hall Ballroom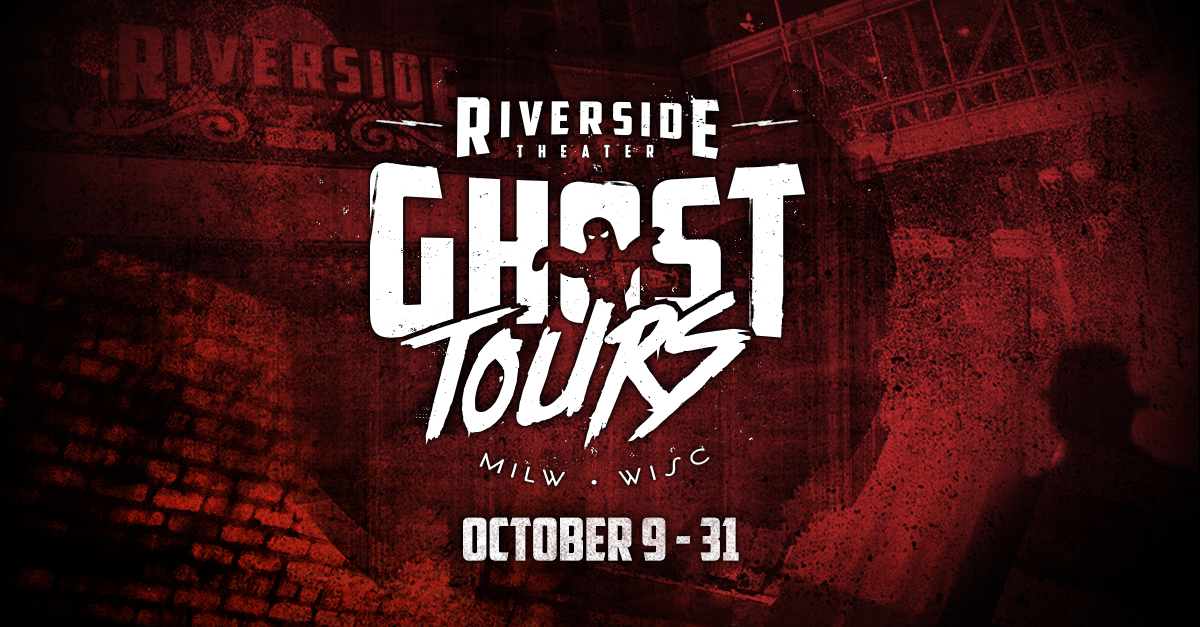 Sep 10th, 2020 by Pabst Theater Group
Experience the Riverside like never before – just in time for Halloween!

Jul 13th, 2020 by Pabst Theater Group
As COVID-19 Cases Grow, Now is the Time to Enact this Life-Saving Measure