Press Release
Charlie Fox Statement on the Future of Milwaukee County's City Campus
"We must take our time and plan the future of City Campus carefully with input from all stakeholders."
MILWAUKEE- Charlie Fox, candidate for the vacant 5th District Milwaukee County Board seat, participated in a community brainstorming session on the future of Milwaukee County's City Campus site last night.  Fox lives on McKinley Blvd., a few blocks from City Campus, which is in the 5th District.  The session was hosted by Milwaukee Ald. Robert Bauman, Rep. Evan Goyke, the Avenues West Neighborhood Association, the Milwaukee County Economic Development Department, and Quorum Architects.  Around 100 people attended the event.  Most of them area residents.
"This session clearly demonstrated that the nearby residents, Neighborhood Associations, County, City, and other community stakeholders understand the importance of this historic facility to a thriving West Side," Fox said in his statement. "Here sits 200,000 square feet of opportunity to improve our neighborhoods."
City Campus consists of three buildings: the Historic Tower Theatre and two former hospitals, plus two large parking lots.  Next door is a now closed MPS Elementary School. Milwaukee County currently owns and occupies the facility, but will be moving out in 2015.  The County is working with community groups and elected officials to develop a plan.
"I heard many creative ideas to use the space.  Proposals included a grocery store, recreation center for youth, Veteran's housing, and a performing arts center-all of which would fit in the facility.  It is too early to tell what ideas will be feasible, but this was a great start to a long process," Fox said.
"We must take our time and plan the future of City Campus carefully with input from all stakeholders.  As a County Supervisor, it will be a priority to assure the potential of this facility is reached and that it is part of the solution to the challenges we face on the West Side."
The 5th District seat was vacated by Russell Stamper II when he was elected to the Milwaukee Common Council.  The election in November 4th.  To learn more about Charlie Fox, like "Fox for Supervisor" on Facebook.
Mentioned in This Press Release
Recent Press Releases by Charlie Fox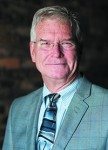 Oct 13th, 2014 by Charlie Fox
The Clean Wisconsin Action Fund officially announced their endorsement of Charlie Fox for Milwaukee County Board Supervisor District 5.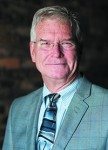 Oct 2nd, 2014 by Charlie Fox
Charlie Fox, candidate in the November 4 Special Election for the open 5th District Milwaukee County Board seat, attended County Executive Abele's 2015 budget presentation.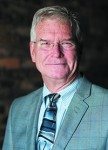 Aug 25th, 2014 by Charlie Fox
Chez Ordoñez Endorses Charlie Fox For 5th District County Supervisor