Press Release
Cardiovascular Center Awarded $1.6 Million Grant to Help Train Next Generation of Scientists
Forty-one basic scientists and translational investigators serve as mentors in the program.
Milwaukee, July 12, 2017 – The Medical College of Wisconsin's Cardiovascular Center, a nationally recognized leader in research, has been awarded a five–year $1.6 million grant from the National Institutes of Health National Heart, Lung, and Blood Institute, to support a new institutional T32 Postdoctoral Training Program. The grants will support post-doctoral trainees with an MD, PhD, PharmD, or DO degree, for up to three years of training designed to launch sustainable research careers.
The goal of the project, "Training in Signature Transdisciplinary Cardiovascular Sciences," is to prepare the next generation of cardiovascular scientists, including underrepresented minorities, for success by incorporating broad-based, personalized, supportive, and rigorous training opportunities. Training components of the program include individual development plans, personalized multidisciplinary mentoring teams, training in core competencies and industry/biotechnology or scientific liaison career options for trainees not pursuing careers in academia. Forty-one basic scientists and translational investigators serve as mentors in the program spanning broad areas of interest within cardiovascular sciences aligned with our Signature Programs in atherosclerosis, thrombosis, and vascular biology; cardiac function and heart failure, precision medicine, and hypertension
Ivor Benjamin, MD, professor of medicine and Director of the Cardiovascular Center at MCW and David Gutterman, MD, Northwestern Mutual Professor of Cardiology and Senior Associate Director of the Cardiovascular Center at MCW, are co-principal investigators of the research project, Mary Sorci-Thomas, PhD, professor of medicine, is associate director of the training program. Allison DeVan, PhD is the academic program and research consultant of the grant.
Complementary support for trainees in cardiovascular sciences at MCW is provided by a grant from the A. O. Smith Foundation for the Cardiovascular Center's A. O. Smith Fellowship Scholars Program, which is designed to support talented cardiovascular researchers and physicians overcome the barriers that exist to launching and sustaining a successful research career.
About the Medical College of Wisconsin
With a history dating back to 1893, The Medical College of Wisconsin is dedicated to leadership and excellence in education, patient care, research and community engagement.  More than 1,200 students are enrolled in MCW's medical school and graduate school programs in Milwaukee, 56 medical students enrolled at MCW-Green Bay, and 26 students matriculated to MCW-Central Wisconsin in 2016. A major national research center, MCW is the largest research institution in the Milwaukee metro area and second largest in Wisconsin. In FY2015, faculty received more than $158 million in external support for research, teaching, training and related purposes. This total includes highly competitive research and training awards from the National Institutes of Health (NIH). Annually, MCW faculty direct or collaborate on more than 3,200 research studies, including clinical trials. Additionally, more than 1,500 physicians provide care in virtually every specialty of medicine for more than 525,000 patients annually.
Mentioned in This Press Release
Recent Press Releases by Medical College of Wisconsin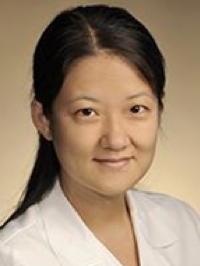 Dec 16th, 2019 by Medical College of Wisconsin
Dr. Jing Liu joins four current and former postdoctoral fellows in the CVC's T32 postdoctoral training program