Press Release
Betty Brinn Children's Museum announces events through August 2016
Following is the summer 2016 calendar of events at the Betty Brinn Children's Museum.
Exhibits
Balcony exhibits are opening for the summer!
Bugs on the Balcony exhibit opens May 27, BAM Gardens open June 1
This summer, enjoy learning AND the sunny weather on the Museum's balconies! Both balconies will be open every day of the summer (weather permitting), and will provide the perfect setting for outdoor exploration or a picnic lunch while visiting the Museum. On May 27, the fun returns to the south balcony in Bugs on the Balcony, our outdoor exhibit. Kids can build a giant insect using big bug parts or everyday objects, guide a bug through kid-sized maze tables or climb a 6-foot beehive as they learn about anatomy, habitats and the value of insects. Be sure to stop by on June 3 and August 30 between 10 a.m. and noon to check out the Anderson Insect Zoo, where kids can see, touch and learn about real bugs with staff from Anderson Pest Solutions. The north balcony will feature the Museum's signature alphabet garden boxes and our organic garden and greenhouse. Kids will be able to help plant in the greenhouse on select days as part of the Museum's Be A Maker program.
Featured business in Home Town
The Nursery & Garden Shop
Through July 3
Are you ready for spring planting? In this pretend Home Town business sponsored by Piala's Nursery & Garden Shop, children can role-play as a landscape designer or builder, or work in the garden shop full of hands-on activities!
Special Events
National Physical Fitness & Sports Month
May
The Museum is pleased to partner with Anytime Fitness in May to help families stay active, safe and healthy! Encouraging children to be physically active from a young age establishes good habits early on, and caregivers play an important role in modeling and fostering the development of skills kids need to stay active throughout their lives. Take a pledge to show your child how to lead an active lifestyle, and be sure to visit our website, bbcmkids.org, and like us on Facebook (facebook.com/bettybrinn), where we will share great tips and resources all month long for helping your family be the best that they can be!
Mother's Day/Father's Day
May 8/June 19
On Mother's Day, moms receive free admission to the Museum; on Father's Day, dads receive free admission!
Neighborhood Night
May 19, June 16, July 21 and August 18 from 5 – 8 p.m.
Enjoy FREE admission and free programs from 5 – 8 p.m. on the third Thursday of every month! Neighborhood Night is presented by Northwestern Mutual, with additional support provided in part by Potawatomi Hotel & Casino's Heart of Canal Street program and US Bank, and media sponsor FOX 6.
Every Neighborhood Night: Be A Maker!
Stop by the BAM space to find tools, materials and techniques for endless ways to experiment and create.
BAM programs during Neighborhood Night are presented by Brady Corporation, with additional support provided by Nordstrom and Time Warner Cable.
May 19: Celebrate the Amani Neighborhood
Come celebrate the Amani neighborhood! Learn about great programs for your family from area community partners, receive FREE children's books (while supplies last!), and enjoy special music and dance performances, and Tae Kwon Do demonstrations. FREE round-trip bus transportation will be available from the Amani neighborhood. Visit bbcmkids.org for details.
June 16: Celebrate the Metcalfe Park Neighborhood
Help us celebrate Milwaukee's Metcalfe Park neighborhood. Plant flowers and vegetables in our garden, welcome summer with special programs provided by the USDA Forest Service, the Museum's Be A Maker program and the Milwaukee Public Library. Sign up for the Library's Super Readers program, and learn more about organizations from the Metcalfe Park area.
July 21: Literacy Night
Join us for a special evening all about reading! Stop by the Be A Maker space for a literacy-themed hands-on program. Sign up for the Super Readers summer reading program and join a story time with the Milwaukee Public Library. Free books, summer reading lists and examples of fun activities to do at home will be available while supplies last!
Books generously donated through the Summerfest Northwestern Mutual Make a Child Smile Day and Half Price Books.
August 18: Back-to-School Resource Fair
Join us for an evening filled with resources to help you prepare your children for the upcoming school year! Elementary school-age children in need will be eligible to receive free school supplies (while supplies last), and caregivers can gather great information to ensure a successful year of learning.
This year's event is generously supported by Mike and Jennifer Keough. School supplies are graciously donated in part by the employees of US Bank. To support the Resource Fair or to make an in-kind donation, please call 414-390-5437, ext. 240.
MakeShift: Make/Share/Socialize. Adults Only.
June 2 from 6 – 9 p.m.
Kids don't get to have all the fun! MakeShift is a series of evening events that is adults only (no children 17 and younger).
The June month's theme is NIGHT LIGHTS! Tickets are $10 per person and include DIY take-home projects, demonstrations of cool equipment and technology, and beer, soft drinks and snacks. Buy online at www.bbcmkids.org.
Be A Maker Programs
The Museum offers open making and a special session in our BAM space every day. Visit makermke.org for details about scheduled sessions, additions and updates.
Carnaval Instrument Workshop with Proyecto Bembe
June 25 from 1:30 – 2:30 p.m.
Join us for a fun afternoon of great music-making! Build instruments out of recycled materials and enjoy performances by Proyecto Bembe, Milwaukee's Youth Afro-Latino Percussion Ensemble (facebook.com/proyectobembe). $3 per child.
Hammers and Strings Summer Camp
K – 2nd grade and 3rd – 5th grade
August 8 – 12 from 9 a.m. – 4 p.m.
Perform experiments, be an inventor and discover what makes music "work" in this new camp presented by Wisconsin Conservatory of Music & BBCM's Be A Maker program. Kids will learn basic music skills, then dive into the science behind the music. It's the only camp in town where you can play the piano in the morning and take a piano apart in the afternoon. No musical experience required! Learn more and sign up at wcmusic.org/music-camps.
Pre-School Programs
Birth through age 5 are critical years in a child's development. In addition to special programs throughout the year, our weekly pre-school programs are a great way to get ready for kindergarten and beyond – and have fun learning together. Space is limited. Please sign up for programs when you arrive at the Museum!
Tot Time: Ages 1 – 3
Thursdays at 10:30 a.m.
There will be no Tot Time on May 5 & June 23
Singing, listening to stories, playing games and other activities for our youngest visitors are the first, critical steps in building academic and social skills for a lifetime. Join us for fun and games that are really all about learning.
Music Makers with the Wisconsin Conservatory of Music: Ages 2 – 5
Fridays at 10:30 a.m.
Sing, listen, play rhythm instruments and move to music!
Pint-Size Science: Ages 2 – 5
May 25, June 8, July 13 & August 10 at 10:30 a.m.
From the kitchen to the playground – and even in the car – science is all around us. Join us as we make exciting science discoveries through stories, songs and experiments!
Naomi's Music Together
August 31 at 10 a.m. & 11 a.m.
Age 5 and younger
Play instruments, chant rhythms and move to music during this 30-minute class with Naomi Bodine, a teacher trained in the Music Together® program. This national program is known for its developmentally appropriate research-based curriculum. Space is limited. Please sign up at the Information Desk on the day of the program.
Other Programs and Performances
All programs and performances are free with regular admission unless otherwise noted. For up-to-date information to plan your visit to the Museum, visit www.bbcmkids.org.
Trash to Treasure with Keep Greater Milwaukee Beautiful
May 24, June 28, July 26 & August 23 at 10:30 a.m.
Get crafty with Keep Greater Milwaukee Beautiful! Learn about our environment – and how to protect it – with stories and crafts. Explore a different environmental topic each month including flowers, bugs, leaves and sunflowers!
It's in the Bank
May 27, June 10 & 24, July 8 & 22, and August 12 & 26 at 11:30 a.m. 
Age 4 and older
Join us for facilitated play that teaches children about earning, spending, saving and sharing. Children will be the contestants in a fast-paced game show that will help them develop their financial vocabulary and learn to make smart decisions. Sponsored by WaterStone Bank.
Nature Nook with the Urban Ecology Center
June 1, July 6 & August 3 at 10:30 a.m. 
Can winter come inside? How do you move like an animal? Is nature different at night? Join Urban Ecology Center staff for interactive, nature-themed programs that include songs, stories, games and hands-on fun.
The Anderson Insect Zoo
June 3 & August 30 from 10 a.m. – noon
Learn more about the fascinating world of insects with entomologists from Anderson Pest Solutions, when they visit the Museum and bring along some of their unusual insect friends for children to experience up close.
Movement and Music with Danceworks
June 7 & August 2 at 10:30 a.m. 
Get your child's body – and mind! – moving with Danceworks. Children will practice simple movement exercises that also help caregivers increase flexibility and model healthy exercise habits. Activities incorporate rhythm to help develop motor skills, stimulate brain development and awaken the senses.
Story Drama Workshops with First Stage
June 14, July 12 & August 9 at 10:30 a.m.
Age 3 and older
Join creative drama activities that encourage self-expression, concentration, and cooperation. Have fun and enhance your creativity by recreating stories inspired by First Stage productions and classic children's literature.
Wild Wisconsin with Riveredge Nature Center
June 15, July 20 & August 17 at 10:30 a.m.
Learn what makes Wisconsin a wildly, wonderful place to live with a naturalist from Riveredge Nature Center. Discover what's "hoppening" with frogs, toads and tadpoles, plant a rainbow with seeds, soar with summer birds and study sturgeon.
Ballet Class with the Milwaukee Ballet
June 27, July 25 & August 22 at 10 a.m.
Join dancers from Milwaukee Ballet II in a beginning dance/movement class. Learn the positions, work on splits, try runs and leaps, and more!
Neighborhood House
July 27 at 10:30 a.m.
Have a tree-mendous time learning about trees and leaves, how trees help us and why trees are an important part of our
ecosystem – then decorate your own "tree cookie" necklace!
Visitor Information
Location: 929 E. Wisconsin Avenue,  Milwaukee, WI  53202
Hours: Monday – Saturday, 9 a.m. – 5 p.m.; Sunday, noon – 5 p.m.
Special Hours: The Museum will be closed on May 30 and July 4
Admission: $8 per person; $7 for seniors (ages 55+); children age 1 and younger are free
Phone: 414-390-5437
Website: www.bbcmkids.org
Mentioned in This Press Release
Recent Press Releases by Betty Brinn Children's Museum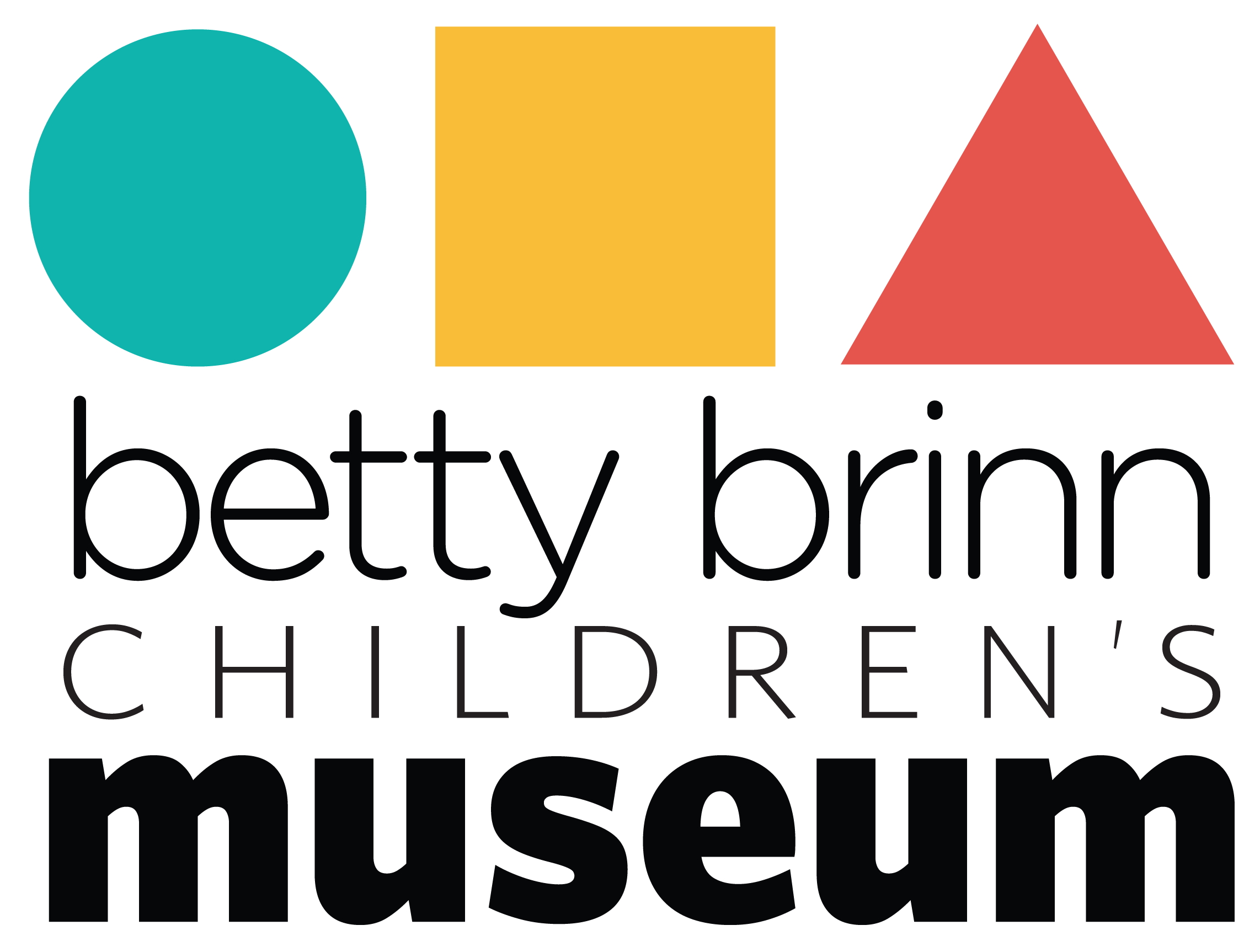 Apr 5th, 2021 by Betty Brinn Children's Museum
The Betty Brinn Children's Museum will reopen to the public May 20 with comprehensive health and safety protocols in place. Members will have access to the Museum starting May 6.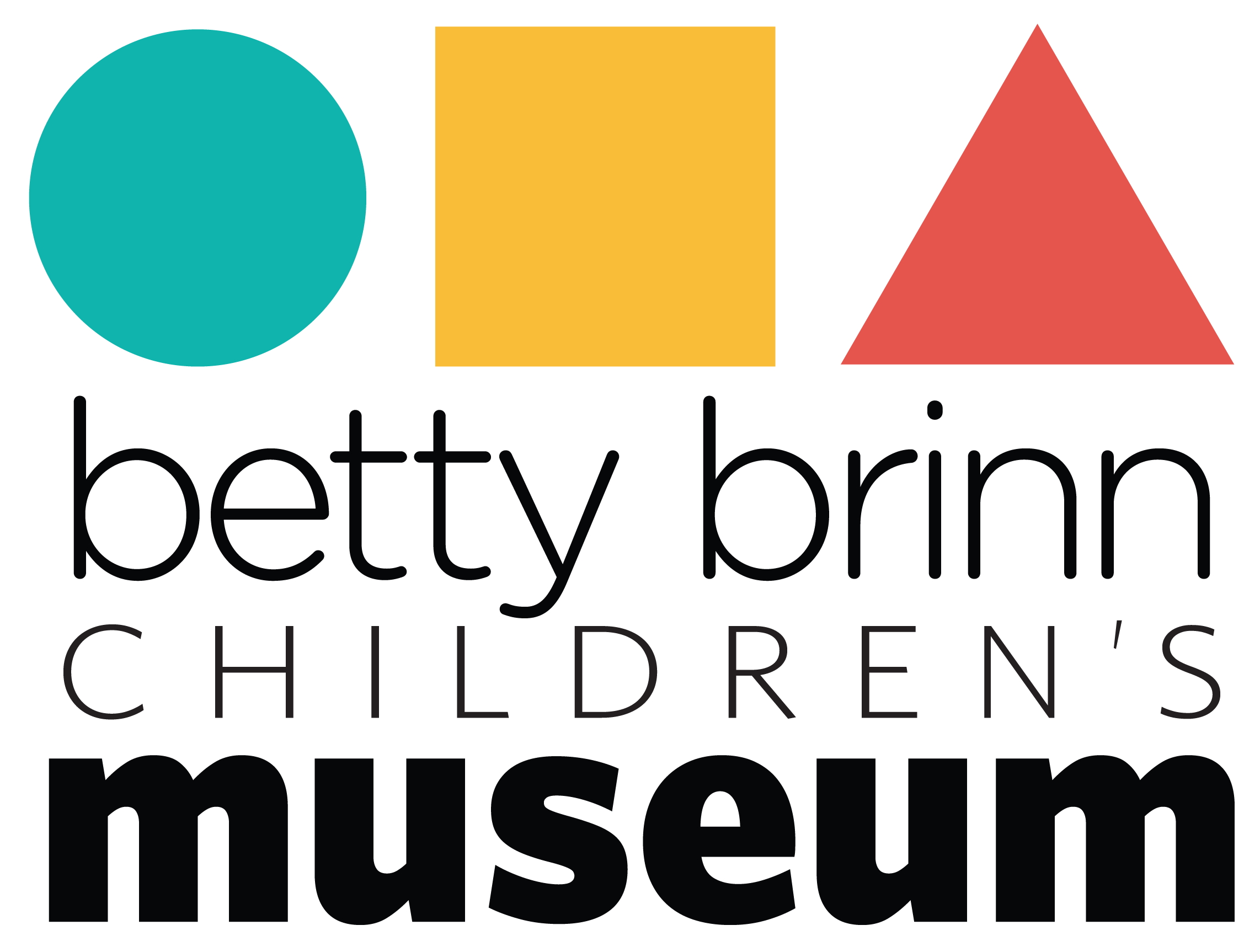 Dec 17th, 2020 by Betty Brinn Children's Museum
TankThink founder and Milwaukee artist Wes Tank chooses the Museum as the place to record his new series for Kidoodle.TV and other inspirational media for children everywhere.