Press Release
Baldwin Joins Bipartisan, Bicameral Group Urging Administration to Help Unite Ukrainian Children with American Adoptive Families
Washington, D.C. — U.S. Senator Tammy Baldwin, a member of the Congressional Coalition on Adoption, joined a bipartisan, bicameral group of 73 Members of Congress in urging the Biden administration to take immediate action to unite Ukrainian children going through the adoption process with American adoptive or host families.
In the letter, the bipartisan group of lawmakers specifically called on the Biden administration to identify the approximately 300 Ukrainian children waiting to join American adoptive or host families and work with the Ukrainian government to find a way forward to allow children with in-process adoptions to travel to stay with host families in the United States instead of requiring these children to remain in other locations for displaced persons in Europe or in Ukraine. In Wisconsin, stories like that of a Fitchburg family have illustrated the struggle of the process being halted due to the Russian attack.
"We write to advocate for immediately uniting American host families with Ukrainian children who are engaged in the adoption process, based on the shared belief that every child deserves a safe, stable, and loving place to call home,"
the lawmakers wrote to Secretary of State Antony Blinken.
 "Regardless of where children are within the adoption process, protecting vulnerable children should remain a top priority for Ukraine and the United States."
"American families seeking to adopt or be host families for a Ukrainian child are eager to welcome these children into their home and provide the affection, stability, and safety all children deserve," the lawmakers continued. "As you continue to lead the United States' diplomatic response to the invasion of Ukraine, we request that you raise our concerns regarding these children in institutionalized care to the highest levels of our diplomatic engagement, so that they are prioritized in protection and response measures."
In addition to Senator Baldwin, the letter was signed by Senators Amy Klobuchar (D-MN), Tina Smith (D-MN), Chuck Grassley (R-IA), Dick Durbin (D-IL), Susan Collins (R-ME), Angus King (I-ME), Roy Blunt (R-MO), Todd Young (R-IN), John Thune (R-SD), Bill Cassidy (R-LA), Rob Portman (R-OH), Kevin Cramer (R-ND), Roger Wicker (R-MS), John Boozman (R-AR), Cindy Hyde-Smith (R-MS), Jerry Moran (R-KS), James Inhofe (R-OK), Steve Daines (R-MT),), Cory Booker (D-NJ), Richard Blumenthal (D-CT), Sherrod Brown (D-OH), Bob Casey (D-PA), Catherine Cortez Masto (D-NV), Chris Murphy (D-CT), Chuck Schumer (D-NY), Jeanne Shaheen (D-NH), Chris Van Hollen (D-MD), Raphael Warnock (D-GA), and Ron Wyden (D-OR).
The letter was also signed by Representatives Adam Smith (D-WA), Robert Aderholt (R-AL), Jim McGovern (D-MA), Maria Elvira Salazar (R-FL), Emmanuel Cleaver (D-MO), Chuck Fleischmann (R-TN), Betty McCollum (D-MN), Brian Fitzpatrick (R-PA), Joseph Morelle (D-NY), Brad Wenstrup (R-OH), Angie Craig (D-MN), Tom Emmer (R-MN), Mark DeSaulnier (D-CA), William Timmons (R-SC), Eric Swalwell (D-CA), Kevin Brady (R-TX), Eleanor Holmes Norton (D-DC), Andrew Clyde (R-GA), Deborah Ross (D-NC), Chris Stewart (R-UT), Suzan DelBene (D-OR), Pete Stauber (R-MN), Bonnie Watson Coleman (D-NJ), Ashley Hinson (R-IA), Tony Cardenas (D-CA), Barry Moore (R-AL), Mary Gay Scanlon (D-PA), Michelle Fischbach (R-MN), Bob Good (R-VA), Trent Kelly (R-MS), Mike Johnson (R-LA), Rick Allen (R-GA), Michael McCaul (R-TX), Blake Moore (R-UT), Vicky Hartzler (R-MO), Julia Letlow (R-LA), Jamie Herrera Beutler (R-WA), Andrew Garbarino (R-NY), Thomas Massie (R-KY), Bill Huizenga (R-MI), Guy Reschenthaler (R-PA), and Mike Kelly (R-PA).
The full letter is available here.
An online version of this release is available here.
Mentioned in This Press Release
People
:
Adam Smith
,
Amy Klobuchar
,
Andrew Clyde
,
Andrew Garbarino
,
Angie Craig
,
Angus King
,
Antony Blinken
,
Ashley Hinson
,
Barry Moore
,
Betty McCollum
,
Bill Cassidy
,
Bill Huizenga
,
Blake Moore
,
Bob Casey
,
Bob Good
,
Bonnie Watson
,
Brad Wenstrup
,
Brian Fitzpatrick
,
Catherine Cortez Masto
,
Chris Murphy
,
Chris Stewart
,
Chris Van Hollen
,
Chuck Grassley
,
Chuck Schumer
,
Cindy Hyde-Smith
,
Cory Booker
,
Deborah Ross
,
Dick Durbin
,
Eleanor Holmes Norton
,
Emmanuel Cleaver
,
Eric Swalwell
,
Guy Reschenthaler
,
James Inhofe
,
Jamie Herrera Beutler
,
Jeanne Shaheen
,
Jerry Moran
,
Jim McGovern
,
John Boozman
,
John Thune
,
Julia Letlow
,
Kevin Brady
,
Kevin Cramer
,
Maria Elvira Salazar
,
Mark DeSaulnier
,
Mary Gay Scanlon
,
Michael McCaul
,
Michelle Fischbach
,
Mike Johnson
,
Mike Kelly
,
Pete Stauber
,
Raphael Warnock
,
Richard Blumenthal
,
Rick Allen
,
Rob Portman
,
Robert Aderholt
,
Roger Wicker
,
Ron Wyden
,
Roy Blunt
,
Sherrod Brown
,
Steve Daines
,
Susan Collins
,
Suzan DelBene
,
Tammy Baldwin
,
Thomas Massie
,
Tina Smith
,
Tina Smith
,
Todd Young
,
Tom Emmer
,
Tony Cardenas
,
Trent Kelly
,
Vicky Hartzler
,
William Timmons
Recent Press Releases by U.S. Sen. Tammy Baldwin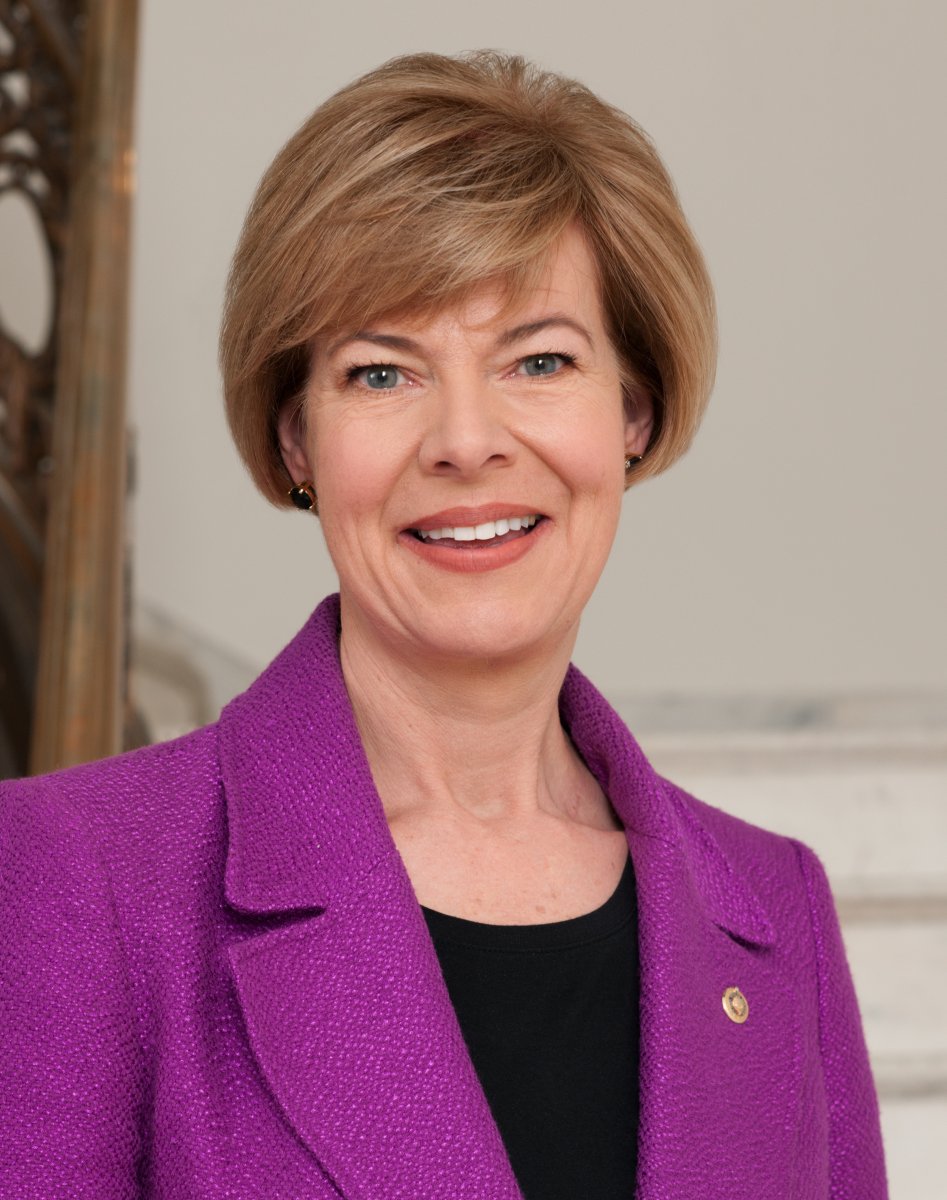 Mar 29th, 2023 by U.S. Sen. Tammy Baldwin
Baldwin recently led bipartisan group urging big drug manufacturers to apply for over-the-counter status for overdose reversal drugs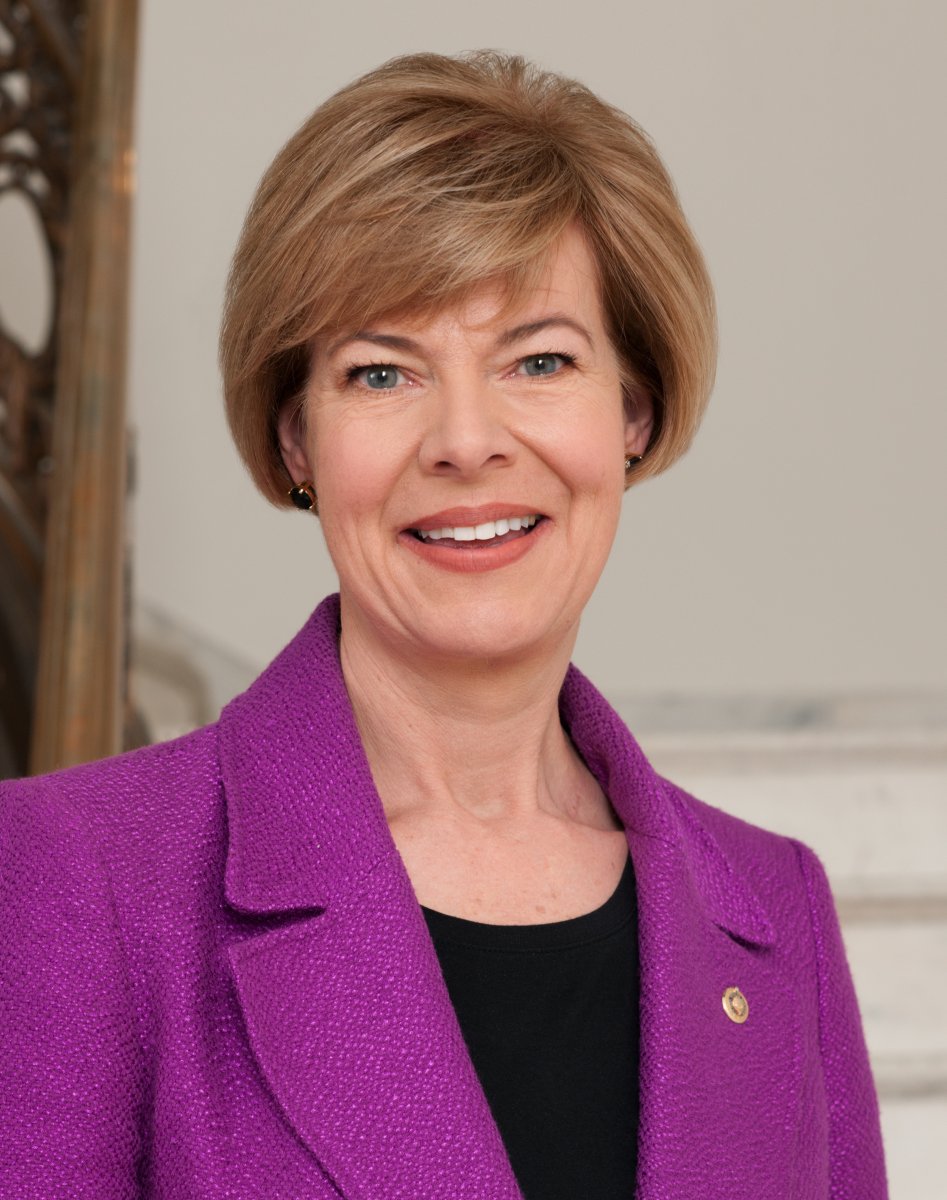 Mar 27th, 2023 by U.S. Sen. Tammy Baldwin
Legislation comes weeks after Baldwin introduced DAIRY PRIDE Act to combat mislabeling of non-dairy products