Press Release
ArtWorks for Milwaukee Announces Upcoming Social Justice Filmmaking Youth Internship Project Screening
MILWAUKEE, WI (July 21, 2021)–  ArtWorks for Milwaukee is proud to announce the final celebration of our 2020-21 social justice filmmaking paid internship. On Saturday, July 31st, from 7:00 -9:30 p.m., join us for the premiere of a collaborative short film (link to teaser video)  about the ups and downs of 2020 from the perspective of six teen interns. The ArtWorks' interns will also show short films, including stories about their families, that they created during their internship.
ArtWorks internships combine arts and professional development with an opportunity for teens to learn transferable job skills that today's employers seek, such as collaboration, creativity, and leadership. Matiana Hernandez, one of the social justice video interns, shares, "As an ArtWorks for Milwaukee Youth Intern I have found myself to be immersed in my creative and community works with a group of like-minded yet diverse groups of teens my age from all parts of Milwaukee. ArtWorks for Milwaukee has provided the proper resources and space in order to achieve greatness."
The intern team focused on social justice issues, including systemic racism, virtual learning, and political unrest, and created their short film, "COVID: A Teen Experience," in response to these concerns.
Emily Moore
, the artist leading ArtWorks' filmmaking program, explains, "This film was created by a dedicated group of teenagers during the most difficult collective experience of their lives. Though the path to normalcy post-pandemic is uncertain, viewers will be inspired by these six teenagers who aren't waiting for permission to tackle injustices and provide hope for the road ahead."
This event will be held at the East Side Art Lot, an outdoor public space designed by the East Side Business Improvement District. "There are a couple of goals that we've kept as we've planned and organized the East Side Art Lot over the past two years. One has been to incorporate new pieces of art that are accessible to the public and offer the varied perspectives of local artists. Another goal has been to create an engaging public space and to continue utilizing the existing space to its full potential. We're so pleased that this event will bring a new creative medium, film, into the space while seizing the community-gathering and building potential of the Art Lot." – Larissa Gladding, Special Projects Manager, The East Side Business Improvement District
This event is free and open to the public. RSVP here!
Mentioned in This Press Release
Recent Press Releases by ArtWorks for Milwaukee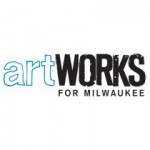 Oct 2nd, 2015 by ArtWorks for Milwaukee
Guests will enjoy a wide variety of food and beverage samplings from some of Milwaukee's finest establishments.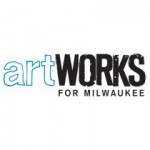 Oct 17th, 2014 by ArtWorks for Milwaukee
ArtWorks for Milwaukee is excited to host the 6th annual Night by the River benefit on Friday, October 24th from 6:00-9:00pm