Press Release
Art Madness at RedLine Milwaukee
Local and regional arts, education and cultural institutions to celebrate JoAnna Poehlmann: Now & Then
(Milwaukee, WI) Art Madness at RedLine Milwaukee on March 7, 2015 from 12:00-3:00pm. This event is free and open to the public. Join RedLine Artists in Residence, Museums, Universities, and Art Associations in celebration of JoAnna Poehlmann: Now & Then. Participating organizations will be stationed throughout the exhibit and will have representatives on hand to share information about upcoming exhibits and events, educational programs, and membership opportunities.
Participating arts organizations include: RedLine Milwaukee, Racine Art Museum, UW-Milwaukee Peck School of the Arts, Museum of Wisconsin Art, Blick Art Materials, Charles Allis & Villa Terrace Museums, and Christopher McIntyre Perceptions.
This is a great opportunity for lovers of art and artists, high school and college students, and families to learn more about local and regional art associations, upcoming art events and college art programs.
While most of Poehlmann's career has been devoted to creating art, she has also embarked upon a tremendous quest for learning and teaching. Influenced by Milwaukee's finest artists starting with Layton's Karl Priebe to master printmaker John Gruenwald, Poelhmann's quest for knowledge has kept her art evolving and in response to new techniques. In the 1980's Poehlmann traveled to great museums in Europe, viewing firsthand the works she studied in art history classes." Poehlmann states "The painters I'd admired for so many years came to life…so I put the two ideas together for a series I called Paintings for Over the Sofa." These paintings are clever, thought provoking, and whimsically Dada. Evolving further into multimedia Poehlmann explains, "With the creation of books, my use of words and images has morphed from two-dimensional—in prints, drawings, and collages—into three-dimensions." As a popular lecturer and teacher, Poehlmann reminds students of the tremendous importance of observation and draftsmanship. For Poehlmann, drawing with scientific accuracy expresses her respect and love for her subjects.
Visit www.redlineartmke.org to learn more about public programs, screen printing, etching, and paper making workshops inspired by Poehlmann's artwork.
 RedLine Milwaukee, a 501(c)(3) charitable organization, is an urban laboratory that seeks to nourish the individual practice of contemporary art and to stimulate the creative potential of the local community to which we are linked. Through residency, education, outreach and challenging exhibition programs with a focus on social justice, RedLine inspires and impacts new generations of cultural and civic transformers.
Mentioned in This Press Release
Recent Press Releases by RedLine Milwaukee
Mar 8th, 2018 by RedLine Milwaukee
Opening event Friday April 20, 2018 – 5 p.m. to 9 p.m.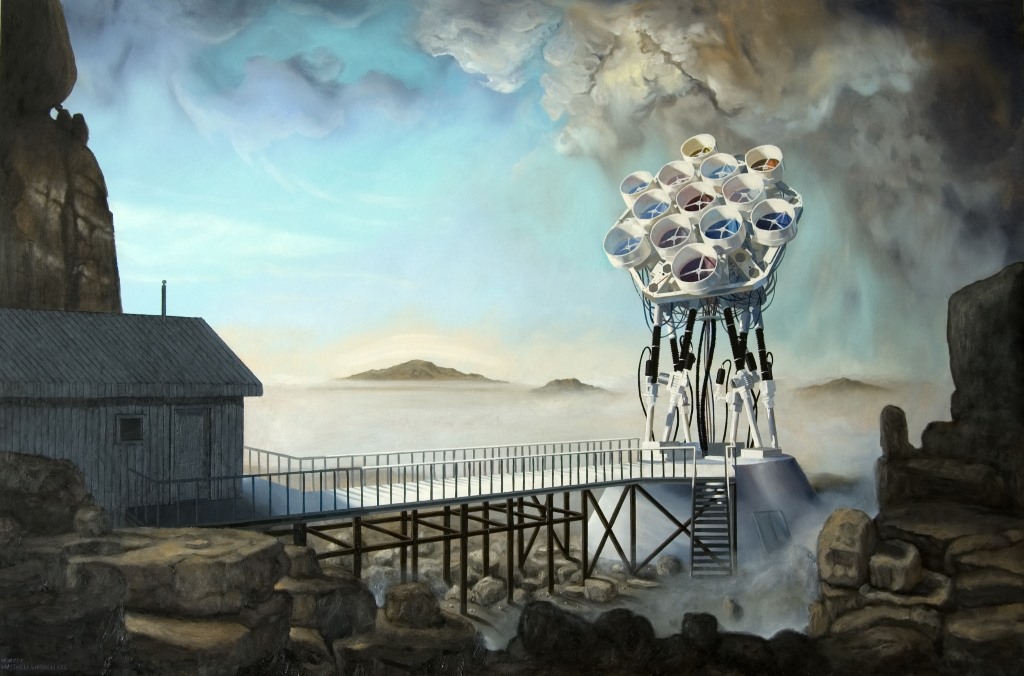 Dec 28th, 2017 by RedLine Milwaukee
RedLine Milwaukee, 1422 N. 4th, St. Milwaukee, WI 53212
Dec 1st, 2017 by RedLine Milwaukee
RedLine Milwaukee, 1422 N. 4th, St. Milwaukee, WI 53212