Press Release
Advocate Aurora Health awards $450,000 in grants to increase access to food and housing in Milwaukee
The Better Together Fund's final recipients seek to expand food and housing security during COVID-19 pandemic
Milwaukee, Wis. – Advocate Aurora Health is awarding grants to two local organizations from its Better Together Fund to help community members secure access to food and housing. The latest grants are the final awards from the $2,125,000 commitment to Milwaukee projects that address social and economic needs amid the COVID-19 pandemic.
As COVID-19 continues to impact communities in Wisconsin, more families are struggling to put food on the table and keep a roof over their heads. The final grant recipients are focused on securing food and housing in Milwaukee for those in need. They are:
Riverwest Food Pantry – Riverwest Food Pantry service expansion

$250,000 to create an expanded food center that promotes healthy food habits and skills to improve dietary health and curb diabetes, expands training for culinary employment and mentoring to improve financial stability, and addresses housing and behavioral health challenges.

Acts Housing – Acts Housing services

$200,000 to provide financial counseling, real estate services, rehab consultation and other support to help families successfully purchase, rehab and retain a home.
"Families shouldn't have to worry about where they're going to get their next meal or where they're going to sleep, especially during a pandemic," Chief External Affairs Officer Cristy Garcia-Thomas said. "These two organizations will help ensure that no matter a person's financial situation they can still have access to healthy foods and a place to call home."
The Better Together Fund is a one-time funding commitment to develop critical services in Milwaukee. Community groups from across Milwaukee were invited to submit proposals.
"We're so appreciative and excited! We've discovered that feeding hunger can be a catalyst to improve the social, nutritional, and financial vitality of our whole community," Riverwest Food Pantry Executive Director
Vincent Noth
said. "This grant from Advocate Aurora Health's Better Together Fund will help us expand our services and help relieve the pain and financial stress food security and dietary illness for thousands of low-income households in the Riverwest-Harambee neighborhood and beyond."
"COVID-19 has highlighted the difficulties many of our neighbors face in securing a decent and affordable home," President and CEO of Acts Housing Michael Gosman said. "This award will help our organization provide more than 200 Milwaukee families with the necessary support to make their homeownership dreams a reality."
Nine additional community programs focusing on minority business owners, education, support services and health care workforce development have already received grants from the Better Together Fund. They include:
Hispanic Collaborative – MercadoMKE

$250,000 to support and increase the number of Hispanic-owned businesses with an online presence and sales platform.

African American Chamber of Commerce – RISE MKE Entrepreneurial Training Program

$250,000 to support African American-owned businesses with training and technical support to develop e-commerce business and other strategies.
Sigma Pi Phi Beta Alpha Boulé/Marquette University Center for Peacemaking – Building Resiliency in Classroom Education

$250,000 to deliver support services for students struggling with mental health, academic and/or behavioral challenges.
UMOS – Sexual Assault and Domestic Violence Program

$125,000 to fund advocacy services for Hispanic sexual assault and domestic violence survivors.

The Asha Project – Sexual Assault and Domestic Violence Program

$125,000 to fund advocacy services for African American sexual assault and domestic violence survivors.
Milwaukee Jobs Work – Pathways to Healthcare Careers Program

$200,000 to expand job skills development and tutoring programs for central Milwaukee city residents with limited work histories and significant barriers to long-term, successful employment.

Cream City Medical Society/Milwaukee Health Services – Pipeline to Practice

$200,000 to provide seed funding for the Physician Recruitment Scholarship Fund, a key component of the Pathways to Practice program for African American physician development.

Wisconsin Area Health Education Center – Community Health Workers Training Program Expansion

$200,000 to develop a virtual community health workers training program and provide one-on-one coaching/mentoring for an additional six months to further hone skills and provide career support services.

Hispanic Collaborative – Rapid Cohort Upskilling Model

$75,000 to recruit Latinos into a bilingual certified nursing assistant training program.
The Better Together Fund is managed by the Greater Milwaukee Foundation.
About Advocate Aurora Safe Care Promise
Health and safety is our highest priority. The Advocate Aurora Safe Care Promise provides additional measures to protect patients and our team members. In person or online, we are here to ensure safe, comfortable and convenient care, and have taken additional measures to protect patients and their families including:
Masking – Ensuring anyone who enters our locations is wearing a mask. If they don't have one, we'll gladly provide it.
Screening – Taking the temperature and asking questions about symptoms and exposure to everyone who enters our locations.
Social distancing – Rearranging our waiting areas and staggering appointment times to reduce traffic and create safe spaces.
Virtual check-in – Facilitating check-ins with digital devices for seamless, low-contact arrivals.
Enhanced Cleaning – Adding additional cleaning precautions in all areas and added handwashing/sanitizer stations.
About Advocate Aurora Health
Advocate Aurora Health is one of the 10 largest not-for-profit, integrated health systems in the United States and a leading employer in the Midwest with more than 70,000 employees, including more than 22,000 nurses and the region's largest employed medical staff and home health organization. A national leader in clinical innovation, health outcomes, consumer experience and value-based care, the system serves nearly 3 million patients annually in Illinois and Wisconsin across more than 500 sites of care. Advocate Aurora is engaged in hundreds of clinical trials and research studies and is nationally recognized for its expertise in cardiology, neurosciences, oncology and pediatrics. The organization contributed $2.2 billion in charitable care and services to its communities in 2019. We help people live well.
Mentioned in This Press Release
Recent Press Releases by Advocate Aurora Health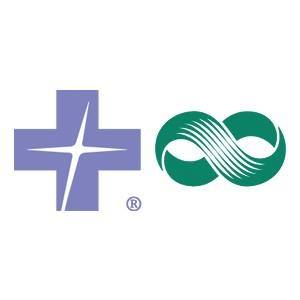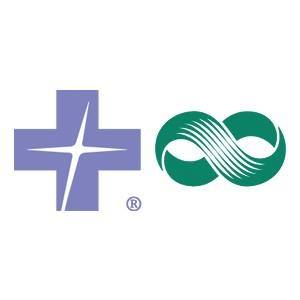 Nov 24th, 2020 by Advocate Aurora Health
The Better Together Fund's final recipients seek to expand food and housing security during COVID-19 pandemic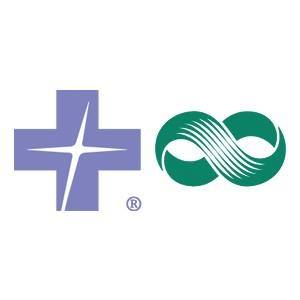 Nov 19th, 2020 by Advocate Aurora Health
The Better Together Fund's next recipients seek to train health care workers amidst COVID-19