Photos
Content referencing Steve Roche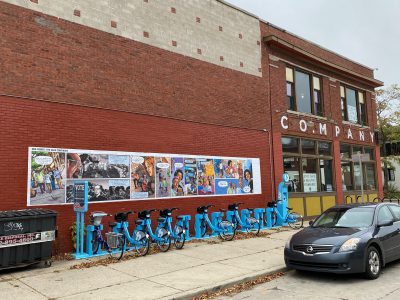 Visual Art
One in Walker's Point, one in Riverwest, both with a civil rights theme.
Oct 19th, 2020 by Ethan Duran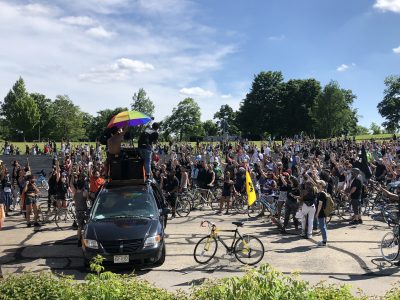 Protest Day 24
Over 1,000 people take to their bikes to spread a message of social justice.
Jun 22nd, 2020 by Jeramey Jannene
Downtown, do-it-yourself bike repair shop offers help, affordable parts, free use of tools.
Jan 15th, 2016 by Emmy A. Yates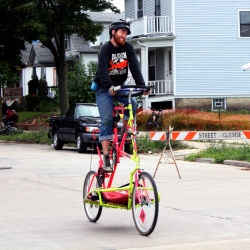 Photo Gallery
277 teams competing, with odd bikes, "Godfather" scenes and of course, tattoos. Our photos capture the Riverwest 24 bicycle race.
Jul 30th, 2013 by Dave Reid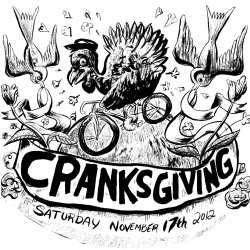 Milwaukee's fifth annual "Cranksgiving" sends cyclists on a race to donate to needy folks.
Nov 30th, 2012 by Marley Flueger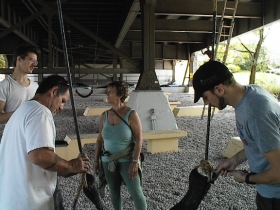 Plenty of Horne
Kinetic sculptures enliven the gathering place below the Holton Bridge. And Weird Al holds court in MKE.
Oct 15th, 2012 by Michael Horne