Photos
Content referencing Kieran Sweeney
Plats and Parcels
Three five-story apartment buildings are planned for 2nd and Washington. Credit goes to the planned streetcar and design modifications to narrow the street.
Apr 22nd, 2015 by Dave Reid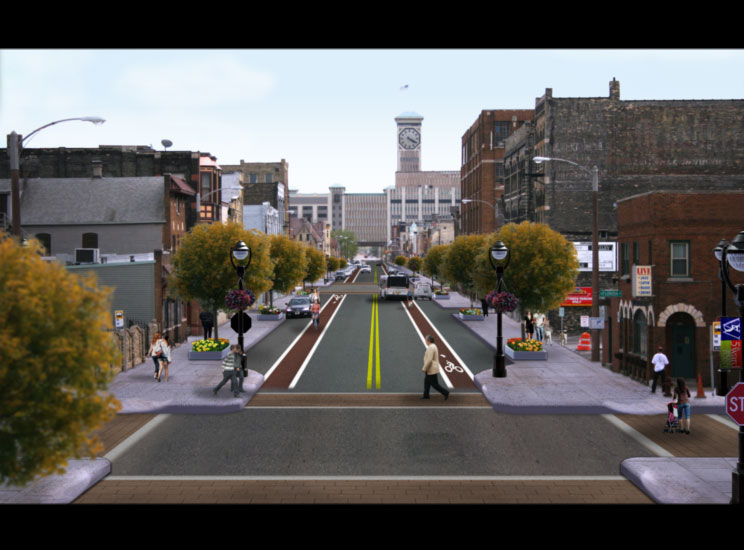 Recently, with the encouragement and support of our readers, the help of graphic artist Kieran Sweeney, and the drive of Juli Kaufmann a conceptual idea for the redevelopment of S. 2nd Street was created and entered in to GOOD Magazine's livable streets contest.
May 20th, 2009 by Dave Reid