Photos
Content referencing Jon Pickard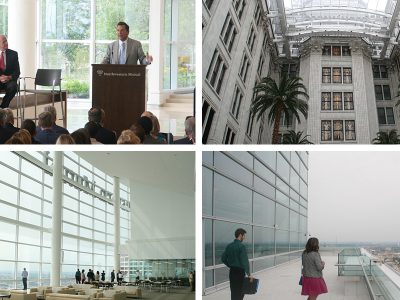 Eyes on Milwaukee
The state's biggest office building is a stunner, as our story and photos reveal.
Aug 21st, 2017 by Jeramey Jannene
Press Release
NM has teamed up with the design architect and development manager for the Northwestern Mutual Tower and Commons to conduct a Master Class series that engages local architecture, interior design, engineering and real estate students in elements of the company's downtown Milwaukee expansion.
Feb 11th, 2014 by Northwestern Mutual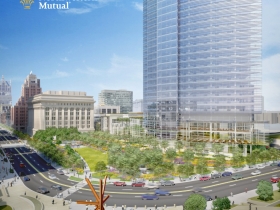 Eyes on Milwaukee
Northwestern Mutual's new office tower isn't just a skyscraper.
Oct 24th, 2013 by Dave Reid
Press Release
Signature structure, public spaces reflect growth of the company and confidence in the city
Sep 25th, 2013 by Northwestern Mutual
Press Release
Pickard Chilton selected as design architect for addition to Milwaukee skyline
Feb 8th, 2013 by Northwestern Mutual