Photos
Content referencing Jan Pierce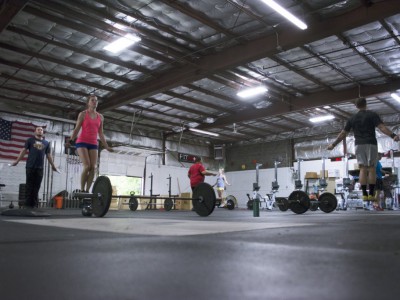 City Business
Popular cross-training gym is now a cooperative and has moved to new location in Bay View.
Jul 9th, 2015 by Laura Thompson
Murphy's Law
Once a hard core conservative, he's now a Bay View liberal. Except when opposing things like the streetcar.
Dec 4th, 2014 by Bruce Murphy

Eyes on Milwaukee
Welcome to the seventh installment of Eyes on Milwaukee. This week the focus is all on City of Milwaukee elected officials following yesterday's election. I explore the likelihood that Willie Hines runs for Mayor, how the new Common Council will resemble the old Common Council, the wide disparity in vote totals between districts, Bob Donovan winning the war, the shocking number of votes Johnny Thomas got, and Spencer Coggs' new job.
Apr 4th, 2012 by Jeramey Jannene

Newcomer Bill Buresh vs. Sup. Marina Dimitrijevic. "He's a fake Democrat," she says. She's in the "pocket of some special interest groups," Buresh responds.
Feb 2nd, 2012 by Michael Horne