Elizabeth Hummitzsch, vice president of Mueller Communications.
Official biography from Mueller Communications…
Ms. Elizabeth A. Hummitzsch serves as Director of Client Services at Mueller Communications, Inc. (MCI).  Her responsibilities include ensuring quality and consistency in client services across the agency and serving as a resource for existing and potential new clients and managing several internal teams to create and execute marketing and public relations strategies for a diverse client portfolio.

Since joining Mueller Communications in 2008, Ms. Hummitzsch has demonstrated success in creating and executing results-oriented marketing, public relations and integrated communications plans for numerous clients. Her experience includes elevating the media presence of a local municipality based upon numerous development projects within the municipality; developing and executing a comprehensive communications strategy for one of the area's leading development and design-build firms; and supporting the growth strategy of a local nonprofit organization through community and media outreach.

Ms. Hummitzsch also has a breadth of experience coordinating and conducting public affairs strategies and community and public awareness campaigns for Mueller Communications' diverse client portfolio, including a communications and grass roots campaign to support statewide transit initiatives and a public awareness campaign to cultivate support for saving a local National Historic Landmark.

Prior to joining MCI, Ms. Hummitzsch served as the project manager intern for downtown Milwaukee's Business Improvement District (BID).  During her time with the BID, Ms. Hummitzsch worked with numerous business owners in the community and assisted in coordinating events such as Downtown Dining Week and Downtown Employee Appreciation Week. Additionally, Ms. Hummitzsch gained valuable experience as an intern for 89.9 WORT, Madison, Wisconsin's listener-supported radio station.  There, she assisted in developing a strategic public relations and marketing plan for the radio station in order to increase listenership, which included the creation of media kits and on-air announcements as well as community outreach.

Ms. Hummitzsch holds a degree in communication arts from the University of Wisconsin-Madison and is proud to be a Badger.  Ms. Hummitzsch currently serves as a member of the Urban Economic Development Association's board of directors. Ms. Hummitzsch and her husband currently reside in Waukesha, where they are members and volunteers at Spring Creek Church.
Photos
Content referencing Elizabeth Hummitzsch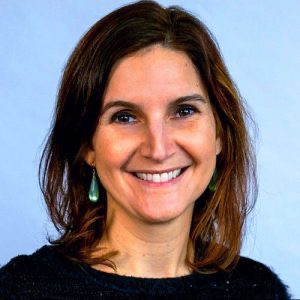 Press Release
Hummitzsch Named Vice President, Morton Named Associate Level III
Mar 23rd, 2018 by Mueller Communications