Bus Stop Coffee Shop was a restaurant.
The business is permanently closed.
People Associated With Bus Stop Coffee Shop
Recent Press Releases Referencing Bus Stop Coffee Shop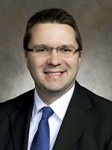 Apr 18th, 2014 by State Rep. Evan Goyke
Representative Evan Goyke will hold in-district office hours on April 24th, April 25th, and April 28th where constituents are encouraged to visit and voice their comments, questions, or concerns about issues facing the 18th Assembly District and the State of Wisconsin.