A two-building complex containing apartments and office space. Originally built as a manufacturing facility for the Nunn Bush Shoe Company. The bigger building contains 184,843 sq-ft of space, the smaller one includes 8,336 sq-ft of space. Both were built in 1915.
The complex was named after Welford Sanders Lofts as part of a redevelopment that converted it from warehouse space to 59 apartments and 30,000 sq-ft of office space. Sanders passed away in 2015. He was the head of the Martin Luther King Economic Development Corp. The redevelopment was completed in 2018.
The complex includes 47 apartments rented at below-market rates and 12 at market-rate. In addition, 53,000 square-feet of space was removed from the building to create a courtyard space, and 60 parking spaces were built on the lower level.
The office space is rented to a number of firms that were already in the building prior to the redevelopment, including Project Return, Step Industries Inc, Milwaukee JobsWork and the Alma Center.
The building has changed hands a number of times in recent years, with Milwaukee Area Technical College buying the building in 1985 and operating it as a small business incubator (Milwaukee Enterprise Center North). MATC sold the property in 2011. That group attempted to redevelop the buildings into apartments, but that fell through. They sold it in 2013 to Mercy Foundation Group Inc. of Florida. Florida sold the building on December 31st, 2014 to Sunset Investors, which donated the building to Wisconsin Redevelopment LLC and the Martin Luther King Economic Development Corp.
The project marks the fifth phase of the King Drive Commons project.
Photos
Show All
Activity
Content referencing Welford Sanders Lofts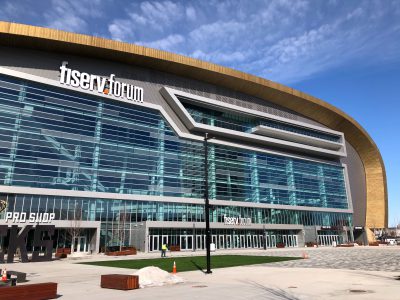 Eyes on Milwaukee
Here are winners of annual awards for the best in Milwaukee design.
May 22nd, 2019 by Jeramey Jannene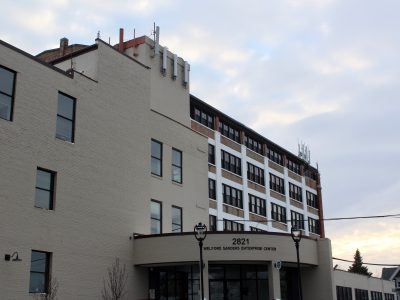 2019 MANDI Nominee
Welford Sanders enterprise center seeks to build a thriving community in King Dr. area.
Mar 19th, 2019 by Allison Dikanovic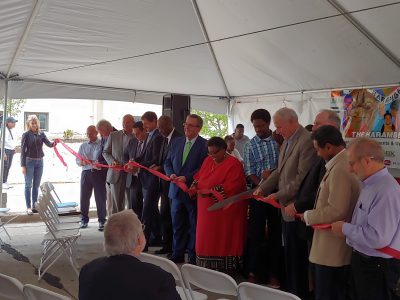 Ribbon cutting touts conversion of two old buildings into apartments in Harambee area.
Oct 10th, 2018 by Zach Komassa

Press Release
Historic renovations of the underutilized Nunn Bush Shoe Factory and vacant former Fifth Street School are a dream come true for seniors, veterans, jobs seekers… and the late Welford Sanders. Presenters and guests include City of Milwaukee Mayor Tom Barrett, the family of Welford Sanders, community members and project partners.
Oct 9th, 2018 by Martin Luther King Economic Development Corporation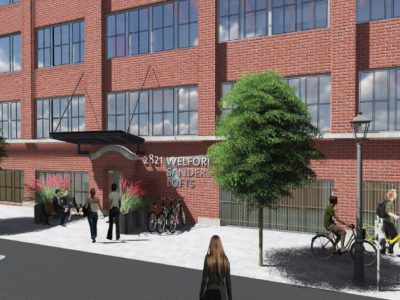 Welford Sanders Lofts on near North Side bears the name of economic development icon.
Jun 21st, 2017 by Graham Kilmer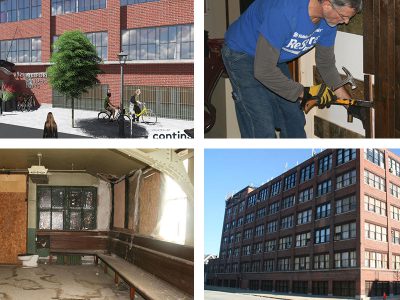 How the $21 million building on MLK Dr. that honors him was created.
Mar 21st, 2017 by Edgar Mendez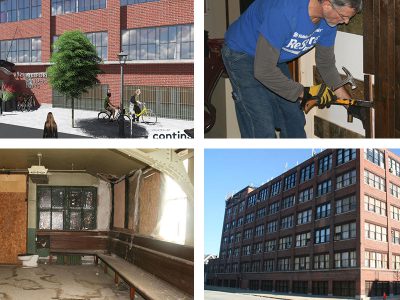 Eyes on Milwaukee
Former shoe factory becoming apartments and offices, will help revive MLK Drive.
Jan 10th, 2017 by Jeramey Jannene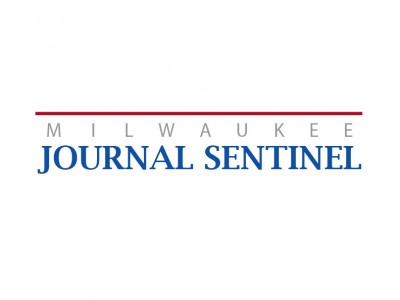 Citation
Aug 17th, 2015 - Milwaukee Journal Sentinel - Tom Daykin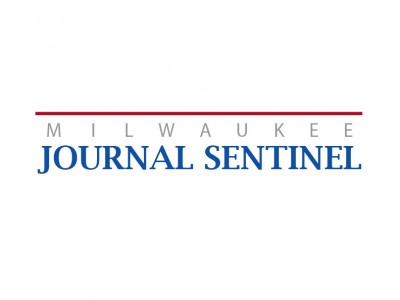 Citation
Dec 18th, 2014 - Milwaukee Journal Sentinel - Tom Daykin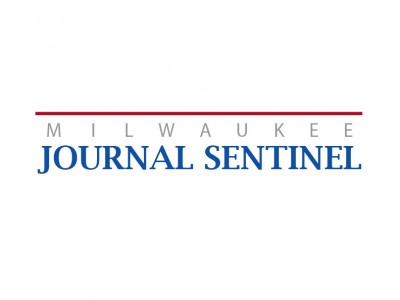 Citation
Nov 17th, 2014 - Milwaukee Journal Sentinel - Tom Daykin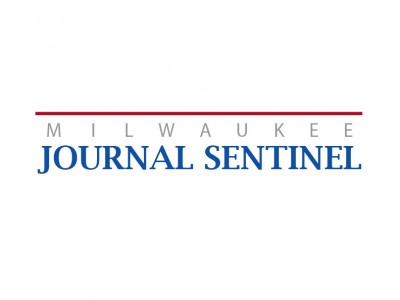 Citation
Oct 18th, 2014 - Milwaukee Journal Sentinel - Tom Daykin
Building data on this page, including assessment information, was last updated on January 26, 2019
See something wrong? Want to report an issue? Contact us.