Bar Exam
It's Always Christmas at Dale's
Classic bar with Christmas and clown decorations, great soup, integrated clientele.
//end headline wrapper ?>
Get a daily rundown of the top stories on Urban Milwaukee
It's always Christmas at Dale's, named by and after Dale L. Middleman, who has operated this neighborhood bar since 1976. The holiday motif permeates all 1,420 square feet of the tavern, located at 6132 W. Capitol Dr. Wreaths, garlands and ornaments decorate the walls in profusion. Display cases have Salvation Army Christmas vignettes, a tribute to the tavern's decades of December fundraisers for the organization. They vie with, and sometimes enhance, the tavern's curious collection of a genre unknown to Antiques Roadshow experts: a museum-quantity collection of Holiday-themed clown paintings.
Once you've wrapped your mind around that juxtaposition, it's worth a closer look at the many, many other things hanging on the wall just a layer or two beneath the garlands and bunting. There you will find old Milwaukee photographs and memorabilia, some quite vintage. A feathered bird advertising the Grand Tavern, 2900 N. Holton St., Ray Dziubek, Proprietor, retains its color, while a curious 1940s Pabst Blue Ribbon beer tray advertises that it is "Blended 33 to 1." The tray goes on to tell us that, yes indeed, "33 Fine Brews Blended to Make ONE Great Beer." What a bunch of hooey.
The official Baseball Scorecard for Friday, July 15th, 1921 hangs on the wall to remind us that the Milwaukee team beat Louisville that day by a score of 2-1. A "Souvenir Blotter" from the East Troy Celebration of July 3 and 4 1938 is today as much a curiosity as would be the fountain pen upon which it depended. A much earlier Currier-and-Ives print has a rare botanical theme featuring "The Tree of Intemperance," second in infamy only to the apple that grew in the Garden of Eden.
Was One-Story Building
A black-and-white photograph of a one-story bar with a Schlitz sign on a pole identifying it as the Capitol Inn seems eerily familiar. A second glance shows that this is an early picture of the two-story tavern that is now Dale's.
The Schlitz sign and the building date to June 1954, when the Everbrite Company took out an electrical permit with the Town of Wauwatosa, in which jurisdiction the tavern, to be built by Ed Meyerson, was then located. The owner was Chris Young. By 1958 the City of Milwaukee annexed the property as part of its vigorous expansion under Mayor Frank Zeidler. The year 1962 was a propitious one for the operator. In June, the city notified Young that "Renewal of license referred to committee for a hearing because you are reported in arrears in the payment of personal property taxes."
Young scurried down to City Hall to pay the taxes, and on July 20th, 1962, he took out a permit to hire the Dorsey-Baglien company to change "an existing one story building to a 2 story bldg," as it remains today. By 1967, Young retained ownership of the real estate, while others took out licenses to operate the business. Michael J. DeStefano was the first, followed in 1968 by Clarence Peters, and, in 1972, John C. Wittmann. By 1974, Carl P. Laabs, Jr. ran the place as a "tavern with sandwich service," naming it after himself. He sent his rent checks to the Estate of Christopher Young.
In July, 1974, Laabs air conditioned the place at the cost of $4,425, having by that time purchased the real estate. On April 21st, 1975, a Special Export sign was hoisted up on the pole outside. It remains, although the beer is nowhere to be found.
By March, 1976, Dale Middleman, the current owner, rented the business from Carl Laabs, purchasing the real estate in 1978. In the late 1980s and early 1990s Middleman rented out the parking lot on weekends in season to Joe Enea for the purpose of selling fruits and vegetables from his truck, using the trade name "Banana Joe's."
In 1993 Middleman had to go to the Standards and Appeals Commission for a "3 year variance for obstruction to designated fire exit," and "that no further encroachment be made in this area."
A cigarette machine partially blocked access to the exit at the southwest corner of the building. Never mind that the door was 40 inches wide, and that code only required a 36″ door, as Middleman argued. The variance was granted, provided "that owner attempt to find a narrower cigarette machine."
Fire!
On November 27th, 1994, what was believed to be faulty wiring in Christmas decorations(!) caused $30,000 damage to the building and contents. Middleman was ordered to "Repair fire-damaged building. Wash/patch/scrape/seal/prime & paint." Dale and his buddies got the place fixed up in three months' time. He held his annual fundraiser for the Salvation Army, nonetheless, holding it in the spring, and not the winter, and featuring the Easter Bunny, not Santa Claus.
What About the Soup?
Once upon a time I complimented Peter Picciurro of Pitch's Restaurant on his Chicken Pastina soup. He accepted the praise with becoming modesty. "Thanks," he said. "I stole the recipe from Dale." This was easily done, since Dale has published two cookbooks featuring recipes for the famous soups available from his kitchen, including 200 Soup Recipes from Dale's Kitchen, (1999) and 104 Soups from Dale's Kitchen, (1990), co-authored by Julie A. Conway. He sold 6,000 copies from behind the bar.
The recipes veer far from the typical tavern fare, and include such chilled potages as Apple Pear soup, Blueberry Buttermilk soup, and Cantaloupe Mist soup. The book also has chapters focusing on bacon soups and sausage soups. All recipes are for two gallons, suitable to serve 25.
The rear cover of the book features a photograph of "Happy, Happy" the clown. "Happy, Happy" is also featured in numerous pictures on the wall here, including one with Peter Picciurro, whose Pitch's Restaurant, at 1801 N. Humboldt Ave. is just across the river from Middleman's first bar, which he ran from 1966 to 1976 at 2221 N. Humboldt Blvd., later Treat's. If you see Dale today and ask him how he is, he's likely to answer, "Happy, Happy" and with good reason.
One customer wrote this in tribute to Dale, the bar owner and Dale's, the bar:
"he has helped many in need while lending money to those of us who were short and promised to pay him on payday."
Now, that's a Milwaukee-style tribute.
The Tavern Today
The tavern is located in the midst of densely packed single-family homes and smaller multi-unit apartment buildings, and tends to draw its customers from the neighborhood, and additionally, from all walks of life. The fame of the place, drawn in part from its charm and mighty good soup, extends beyond the borders of the neighborhood, to the extent that it could be considered a destination. The neighborhood demographics include a diversity of races and a wide variety of housing styles ranging from significant stone homes to hastily constructed, yet durable post-war salt boxes. The nearby Midtowne Center is a largely successful reconstruction of Capitol Court, and provides needed retail space beyond the ubiquitous nail parlors and vape shops of the district. The customers are generally middle-aged or older, and are a tight-knit group, quite proud of Dale and his operation.
The place was packed on a Saturday afternoon, with blacks and whites mixing with an ease and familiarity not generally found in many parts of this city. The soup kitchen was not serving at the time, but Mr. Nelson Barbecue had pulled his rig up to the door, decorated for the holidays, just like the bar inside.
On Tap - Sponsored by Lakefront Brewery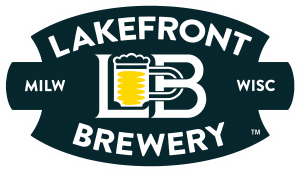 Miller Lite
Sam Adams Winter Lager
Wisconsin Brewery Red Pale Ale
Budweiser
Photos
The Verdict
Trade Name: Dale's
Location: 6132 W. Capitol Dr. City of Milwaukee
Neighborhood: Capitol Heights
Subdivision: Capitol View Subdivision
Phone Number: 414-463-6920
Website: None Found
Twitter:  None Found
Description: Christmas and Clowns merge into year-round attractions at this neighborhood tavern, in same hands for 41 years; celebrated for its soups. Continuous operation over several owners. Draws largely from the neighborhood, with full house of regulars, especially on Saturday afternoons.
Capacity: 80
Year Established: As Dale's, since March, 1976
Year Building Constructed:  One-story structure built as tavern in then-Town of Wauwatosa, 1954. Second-story living quarters, now storage, added 1962.
Building Owner: Dale L. Middleman. Building quit claim deed 10/01/1994 for $43,333. Owned building as early as 1978
Estimated Annual Rent: Estimated at $9.91 per square foot, annual rent for the 1,420 square foot tavern is $14,072 according to Assessor's calculations. Building is owned by tavern operator
Property Assessment: The 11,597-square-foot lot is assessed at $40,600 [$3.50/s.f.] and the improvement is assessed at $92,400 for a total assessed valuation of $133,000. Previous assessment: Same
Property Tax: $3,807.97 Paid in Full
Legal Entity: Sole Proprietorship; Dale L. Middleman, [D.O.B. 07/09/1941] Agent, 100% Owner.
Business: Restaurant, Cocktail Lounge, Tavern Alcohol Sales: 75%; Food Sales: 25%
Walk Score: 75 out of 100, "Very Walkable" Most errands can be accomplished on foot. A higher score than most would imagine, due to density of neighborhood and proximity to Midtown Center shopping mall. City Average: 62 out of 100
Transit Score: 51 out of 100 "Good Transit" Many nearby public transportation options. Red Line runs right past the door. City Average: 49 out of 100
Aldermanic District: 2 Cavalier Johnson
County Supervisor District: 2 Sequanna Taylor
Police District: 7
Bike Racks: Nay. However, the fence on the corner of the property will serve.
Hours of Operation
| Is Open? | Day | Open | Close | Expected Customers | Age Restriction |
| --- | --- | --- | --- | --- | --- |
| True | Mon | 11:00 a.m. | 11:30 p.m. | 50 | None |
| True | Tue | 11:00 a.m. | 2:00a.m. | 50 | None |
| True | Wed | 11:00 a.m. | 2:00a.m. | 50 | None |
| True | Thu | 11:00 a.m. | 2:00a.m. | 50 | None |
| True | Fri | 11:00 a.m. | 2:30a.m. | 50 | None |
| True | Sat | 11:00 a.m. | 2:30a.m. | 50 | None |