Bar Exam Doors Open Edition
Bryant's, Serving Cocktails Since 1936
Originally a "tied house," Bryant's is city's oldest cocktail lounge. Stop in during Doors Open.
//end headline wrapper ?>
Get a daily rundown of the top stories on Urban Milwaukee
The annual Doors Open Milwaukee is this weekend, September 23rd-24th, at locations throughout the city. One of the featured buildings at this free event is Bryant's Cocktail Lounge, a South Side landmark that bills itself as the oldest cocktail lounge in Milwaukee.
In 1894 the Miller Brewing Company was only the fourth largest in Milwaukee, behind Schlitz, Pabst and Blatz, but was among the most active in the real estate business. Back in the pre-Prohibition days brewers frequently owned the taverns that sold their beer, and sold their beer exclusive of any other brands.
This modest frame structure at the northwest corner of S. 9th St. and W. Lapham Blvd. with an original address of 564-4th Ave. was one such Miller "Tied House." As you can tell by the name, the operator was tied to products from the parent brewery. In 1902 the company paid $800 to add a 6′ x 27′ addition to the structure and to underpin it with a brick basement. (It is amazing how many basements in this city are afterthoughts, when you'd imagine it would be the first order of business for a builder.)
The neighborhood was densely built by the time the 20th century rolled around, and much of it remains quite the same in this primarily residential area. In addition to the St. Vincent's Infant Asylum, which had gas lighting as late as 1910, the neighborhood had a bowling alley, a rope factory, a sausage factory and the C. Bloedorn & Sons Bung Factory.
We can only imagine C. Bloedorn and his sons getting thirsty and heading to the tied house after making bungs all day. Imagine their sense of pride when a barrel of Miller beer rolled into the saloon, its contents secured by the C. Bloedorn & Sons product in its bunghole.
Prohibition put a damper on the saloon business, and put the breweries themselves out of business. Never again could brewers own bars, or even distribute their own beers. The 1921 City Directory shows Daniel Manning running the place as a Soft Drink Parlor, which is Prohibition talk for "tavern."
Beer became legal again on April 7th, 1933. By July of that year Martin Wiza, wasting no time, got the license to operate the tavern. The building inspector poked around the place and issued some stern orders to the operator. "In order to maintain license, you need a wash basin in the men's room. … All toilets must be plainly marked ladies or mens toilet." So much for unisex bathrooms.
On September 25th, 1934 Mrs. Blanche Zastrow owned the building, and the tavern was operated by Lottie Wiza. Blanche filled out a certificate of occupancy indicating that the use of the building had always been as a tavern, but then we knew that.
The Bryant's Era Begins
In July, 1936 the tavern license was granted to Bryant Sharp, under the condition that it have "no dance floor." That was fine with Sharp, who operated a shot-and-beer sort of place, with a wooden stove in the middle for heat, and a bunch of loafers who didn't look like the dancing type, judging from the pictures.
Still, Sharp had some pretensions for the place that we can see from an inspection in October 1937: "The present kitchen cannot be used as a wine room in conjunction with the tavern business, these premises being located in a residence district."
The nit-picking inspector also ordered Sharp to "Provide a partition to isolate kitchen from ladies' toilet room."
By May, 1940 Sharp had had enough problems stemming from unmarked bathrooms and toilets in kitchens that he sent a letter to the city saying that he proposed to remodel the building. He would spent $850 in the tavern space, and another $1,500 to reinforce the basement, put on a new roof, relocate the toilet in the kitchen, put a new stair at the front and do a "general exterior reconditioning" to be performed by Podd Construction, which was run by Walter Podlorzewski.
It was with this remodeling that Bryant's took on the style of Cocktail Lounge, like the kind of place you'd see in the movies, and not what had ever been seen on the South Side before. This was a tavern that was built by a brewery. It had a brief run as a "Wine Room," (whatever that is) and finally, it was liquor that was to rule, and still does, at Bryant's.
In 1957 Sharp went to the city to expand the bar into the Wine Room area, and was refused permission to do so, due to it being a residential district. He went to the Board of Zoning Appeals, and won a variance. That area, is now the lounge room west of the bar.
By 1964 the place was owned by Carl F. "Pat" Malmberg, who continued the unique traditions of Bryant's, with its dim lighting, mellow vibes and built-in sound system. There was no drink menu, and is none today. Instead, customers are urged to suggest flavors, which the bartenders will then conjure up. You can get Prohibition era cocktails, which are usually quite sweet, designed to hide the taste of the hideous bathtub gin then in vogue. The upstairs was also converted into tavern space.
Fire!
Business was going well for Malmberg with his fancy set up in his modest South Side neighborhood when fire struck in March, 1971. He took out a permit to repair the damage, with "new bar, ceiling, additional toilet fixtures, remodel stairway, strengthen second floor, addition to office, additional toilet second floor, new entrance vestibule. New non-combustible ceiling." The workers did a highly competent job on the interior, sparing little expense, and outfitting the place with custom woodwork and other details as befits its status and dignity.
The gross tavern sales in 1972 amounted to $141,012, which was a substantial sum, especially for the neighborhood.
The Tavern Today
Bryant's turns a blank wall to W. Lapham Blvd., with a vent poking through the walls that were sided in aluminum in May, 1972, at a cost of $3,000. There is an illuminated sign with a "B" on it. The entrance is on S. 9th St. There the white building is highlighted by green and white striped awnings, and flowerboxes adorn the three windows that face the street, shutters drawn. The door is very cocktail clubby, its frame outlined in stripes, and a bronze plaque proud in the middle of the door. It lets you know that the hours here are Tuesday-Sunday, from 5 p.m. to 2 a.m. and that the place is closed on Monday.
The lounge area features padded seats and consoles, while the non-combustible ceiling is festooned with garlands and ornamental lights. There is a rather racy painting in a 5 foot nook on the north wall, surrounded by gold wallpaper. Wall-sized mirrors have diamond insets, with the principal illumination being by sconces. Plant life is abundant, and of the plastic, dusty variety. The cash register is of the manual, bulletproof type, and attracts in this observer the sort of wonder that is usually reserved for a vintage urinal. A sparkling fish tank behind the bar provides a bit of action.
Your bartender has been well-trained, as this is no place for amateurs, and as if to prove it, he's wearing a vest, that symbol of mixological authority. With no menu, there is also no price list, so choose your potion carefully, as premium liquors tend to be pricey, especially if you mix a number of them together. The bar has some specials, like the Prohibition drinks, and the reliable Old Fashioned, available in a variety of combinations. Just ask.
On Tap – Sponsored by Lakefront Brewery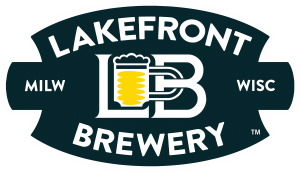 As a Cocktail Lounge, beer is pretty much not on the radar here, and there are no tap lines. If you insist, however, the bartender can provide you with:
Miller
Miller Lite
Pabst Blue Ribbon
Coors Light
Photos
The Verdict
Trade Name: Bryant's Cocktail Lounge
Location: 1579 S. 9th St., City of Milwaukee
Neighborhood: Historic Mitchell Street
Subdivision: L[emuel] W[illis] Weeks (1805-1884) Subdivision, platted 1855
Phone Number: 414-383-2620
Website: https://www.bryantscocktaillounge.com/ Even has a Blog! http://bryantscocktaillounge.blogspot.com/
Twitter: https://twitter.com/BryantsLounge
Description: 1894 corner building with apartment above was former Miller Brewery Tied House, post-Prohibition, owner Bryant Sharp turned working class saloon into city's first cocktail bar, bringing a swanky elegance to a stretch of the South Side that had been little blessed with the commodity before. After founder's death, operated by Patrick Malmberg from 1963 until his death in 2005. Upstairs Velvet Room added in 1968, entire interior elaborately rebuilt in 1971. Since 2008 under current ownership. Mellow recorded music, dim lights set the mood.
Capacity: 99
Year Established: Under current ownership, 2008. Reinvented as cocktail lounge, Milwaukee's first, circa 1938. Operated by Patrick Malmberg, 1963 – 2005.
Year Building Constructed: According to Assessor records, 1894.
Building Owner: DTKK, LLC. John Dye, Agent
Estimated Annual Rent: The 2,348 square foot tavern space rent is $11.80 per square foot = $27,706 annual rent according to Assessor's calculations. Operator owns building.
Property Assessment: The 1,590 square foot lot is assessed at $2,400 ($1.50 per square foot) and the improvement is assessed at $149,600 for a total assessed valuation of $152,000
Property taxes: $4,495.30 Paid in Full
Legal Entity: Buckaroo. LTD., John M. Dye, [DOB 08/03/1974], Agent, 100% Owner.
Business: Tavern 95% alcohol sales, 5% other
Walk Score: 89 out of 100 "Very Walkable" Most errands can be accomplished on foot. City Average: 62 out of 100
Transit Score: 55 out of 100. "Good Transit" Many transit options. City Average: 49 out of 100
Aldermanic District: 12th, Jose G. Perez
County Supervisor District: 12th, Peggy West

Police District: District 2
Bike Racks: Yes. Right on the side of the building.
Wisconsin Architecture and History Inventory Record Reference Number: None Found
Displaying political contributions between people mentioned in this story. Learn more.
Bar Exam