Biking
Budget Prevents Local Recreational Trails
No land condemnation allowed to create recreational, bicycle, pedestrian trails.
//end headline wrapper ?>
Get a daily rundown of the top stories on Urban Milwaukee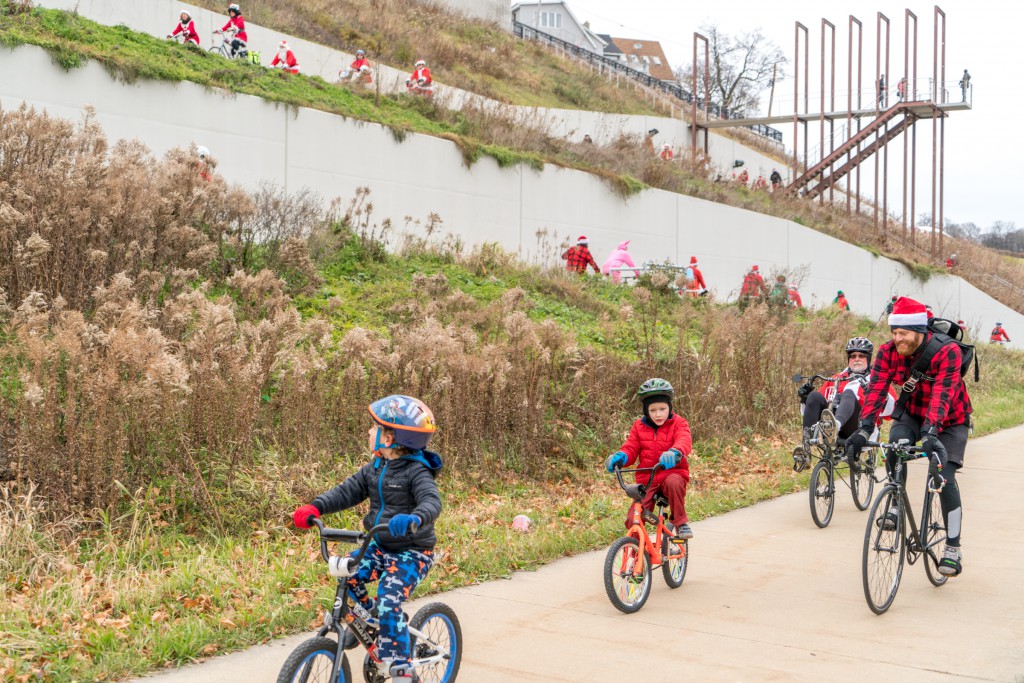 Last week the Legislature's Joint Finance Committee passed a complicated 19 page motion making changes to the state transportation budget.
Buried in that document was item 17, which reads,
"Prohibit any entity with the power of condemnation from using that power for the purpose of establishing or extending recreational trails, bicycle ways or lanes, or pedestrian ways."
Local governments have used the power of condemnation or the potential for its use to get trails built. Without it one landowner could essentially stop an entire project. Nobody wants to use condemnation, but just as it is sometimes necessary as a last resort to build roads, it's necessary as a legal tool to build facilities for cyclists and pedestrians.
Under this provision a local government or
Wisconsin Department of Transportation
 could not use eminent domain even to widen a roadway if it included bike lanes or sidewalks!
There's simply no reason for this power to be left in place for highways but be eliminated for facilities serving cyclists and pedestrians.
Worse, no explanation or justification was offered for the change. We don't even know which legislator wanted it.
This is the kind of policy item that has no place in a massive state budget that should deal with taxation and spending only.
This is bad public policy in itself made worse by a process that holds no one accountable and forces no one to explain why it should happen.
The budget will be voted on this week by the legislature.
Please email your state representative and senator and ask them to eliminate this item. You can put it in your own words or cut and paste the message below.
As my legislator I'm asking that you remove the budget provision added by Joint Finance that would prohibit the use of condemnation for recreational trails, bicycle lanes and pedestrian ways. This is a policy item that doesn't belong in the budget. It was added without public input and by a legislator who has not been identified. While no one wants to use condemnation, it is a necessary last resort to get bike and pedestrian projects done just as it is needed for road projects. Without this power projects could be held up, made more expensive or abandoned altogether.
Don't know how your legislators are? You can find them here.