Bar Exam
The Most Beautiful Bar In Town?
Best Place at the Pabst is one of the most enchanting saloons in the nation.
//end headline wrapper ?>
Get a daily rundown of the top stories on Urban Milwaukee
Usually, in a historic Milwaukee tavern, the impulse is to enjoy yourself sharing the company of friends in more-or-less pleasant surroundings, while discussing the events of the day. A nice place to visit, but you wouldn't want to live there.
But the Best Place at the Historic Pabst Brewery inspires a most inhospitable impulse in this reviewer, who would rather everybody leave so he could have it to himself. It's that special — a domestic if baronial space with a coved and coffered ceiling located within a factory complex. You would want to live here.
Once you have tossed your former friends out on the street, latch the sturdy oak door behind you and relax in one of the two courtyards that envelop the tavern. Stroll the colonnade and gaze upon the bronze statue of Captain
Frederick Pabst
by
Gaetano Trentanove
. Study the novel insets in the stained glass walls. Enter the Steinwert to the west and rest for a spell before the crackling fireplace, to admire the old Pabst artifacts on the walls. Once rested, or besotted, head out to the "King's Courtyard," where an aluminum effigy of King Gambrinus holds forth, in clear sight of the bronze Captain Pabst holding forth in the other courtyard.
Then, enter the main taproom through the bronze doors, and behold a most remarkable room, wainscotted, with hundreds of feet of murals depicting the history and manufacturing of beer from antiquity to the post-prohibition era. The hall is outfitted with sturdy oaken tables and chairs, many with the familiar Pabst "B" logo. At the east end of the hall is  a little gallery, from which you can get a view of the main room. Directly before you is a room-sized rug bearing the Pabst Blue Ribbon logo. Head back across the room to inspect that woven artifact: somebody put this together by hand over the course of much time.
Niches inset into the plastered walls display Pabst memorabilia of great rarity, including signs from the factory, and countless glasses, bottles and mugs. Most intriguing is "The Blue Ribbon Home Brew Recipe," a card issued by the brewery during Prohibition. Pabst couldn't make the beer, but it could produce the ingredients for you to make the beer.
The former brewery also made Pabst-ett, a whey cheese that it aged in its unused ice cellars. It could be used to produce the "cheese sauce to make leftovers sing," among its "hundred uses."Anything to make a buck. The Uihleins, owners of Schlitz, made "E-Line" candy bars. Milwaukee's beer barons may have been great at brewing — the Blue Ribbon is an enduring stroke of marketing genius — but when it came to naming non-beer products, they were lousy, as were the products. Pabst-ett was no Velveeta, and that's saying something.
It's great to imagine having this all to yourself, but this is merely a fantasy today, when the Best Place has returned to its original role as one of Milwaukee's premier tourist destinations. You'll have company on your visit. As the sign on the wall says, "Next time, bring your wife."
One Man's Vision
For a number of years, a determined fellow named Jim Haertel did have this place all to himself. He was the only person who saw a future in the abandoned brewery who was willing to put up some cash.
In 2001, the Riverwest accountant scraped together $50,000 to gain an option to purchase the dozens of buildings on the 21-acre brewery site, which had been shuttered in 1996.
He had to buy the option for the whole brewery, although he only wanted the small portion of the complex bearing the prosaic names of Building #27, Building#28 and Building #35.
Haertel's previous bar experience was limited to owning Barrel Riders, now the Gig, a neighborhood tavern just a fraction of the size of his hoped-for complex.
After many twists and turns, including a State Supreme Court decision in his favor, Haertel was able to dispose of his interest in the other properties while at the same time retaining ownership of these three structures, which now comprise Best Place, its gift shop, its meeting room and other space. The balance of the site was bought by the Zilber Group, which has nearly completely renovated and repurposed what was once a blighted area.
This spring the Pabst Brewery itself will open a test brewery and meeting facility at the former First German Methodist Episcopal Church, (Building #23), returning to the site where the company was founded.
When Haertel opened his bar, he said that a return of the Pabst Brewery to its old location "would be like a dream come true." Haertel has had a series of dreams coming true lately.
About the Buildings
The oldest structure in the Haertel compound is Building #28, designed by Edward Townsend Mix and constructed as a public school in 1858. It did not become a part of the brewery until 1886, when Pabst paid $18,000 for the building, converting it into offices and a sign-painting studio in the tower. The building adjoins the others at street level, so it is mostly a looming presence above.
Building #27 was built as offices by Otto Strack (designer of the Pabst Theater, Roman Coin tavern) in 1880, with an addition of a projecting turret in 1892 that housed  the office of Capt. Fred Pabst, located so that he could have a good eye on the operations of his plant. At the time Haertel bought it, the place was carpeted and had a dropped ceiling. It has since been remodeled as an event space. During the 2016 Christmas Market held there Haertel, a big robust guy, was dressed as a very credible rendition of King Gambrinus, who is immortalized in aluminum just outside the windows.
The newest building is #35, and it is rapturously beautiful. It was constructed as a visitors center in 1933, when Prohibition ended and brewing resumed. The building was designed by Milwaukee architect Thomas Stevens Van Alyea at a cost of $14,000. Van Alyea was mostly known for the mansions he constructed for the wealthy. (See House Confidential: Donald Baumgartner's Princely Mansion, May 2016).
Building #35, designed as it was as a hospitality center, correctly makes use of the domestic elements found in a mansion of the Depression era. Within a Flemish historical context, the building incorporates the finest materials assembled by highly skilled craftsmen at a time when labor and materials were historically cheap. Them's who had it spent it — lavishly — and Pabst definitely had it. Now Haertel has it.
The Final Touch from a Chicago Genius
The visitor center operated for nearly a decade before its signature decorative element was added to the interior. In 1943 the brewery hired Chicago artist Edgar Miller (1899-1993) to paint a mural of the history of brewing from ancient times to the present. Miller and others were instrumental in the 1920s development of Chicago's Old Town into an artist's enclave. His decorated apartments, some mere studios, sell for millions of dollars today.
Working in red and blue paint on the white plaster walls, Miller left no space uncovered. His murals ranged from village scenes to the giant grain towers of the modern industrial brewery, all painted with verve and gusto.
Did I say "Gusto"? That's a Schlitz word.
On Tap - Sponsored by Lakefront Brewery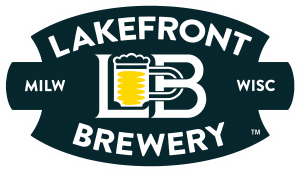 Goose Island Honker's Ale
Lakefront Riverwest Stein Beer
Schlitz
Sprecher Black Bavarian
Third Space Happy Place
Pabst Blue Ribbon Beer
Photo Gallery
Verdict
Name:  Best Place at the Historic Pabst Brewery
Location: 901 W. Juneau Ave.
Neighborhood: Kilbourn Town
Subdivision: None Found. Part of the Pabst Brewery Complex
Phone Number: 414-630-1609
Website: http://www.bestplacemilwaukee.com
Facebook: @BestPlaceMilwaukee
Twitter: @BestPlacePabst
Description: Former tourist stop on industrial brewery tour has transformed into popular bar and event facility. Among the most enchanting and architecturally significant saloons in the nation; decorated by the Chicago great Edgar Miller.
Capacity: 320
Estimated Annual Rent: 18,903 sq. ft. bar area at $7.70/sq ft.= 145, 553.10 per year, according to the City Assessor's calculations. Operator owns building through a holding company.
Property is assessed at $344,200 for the 19,123 sq. ft. lot ($17.99/sq. ft.) and $633,500 for the 18,903 sq. ft. building for a total assessed value of $977,700.
Property taxes: $22,594.74
Property Owner: Brew City Redevelopment Group LLC., James C. Haertel Registered Agent. Building Purchased 11/21/2006 for  $496,800.
Business Owner: Best Place at Pabst, LTD. James C. Haertel, agent, DOB 02/23/1957, 84.375% owner.
Business: Alcohol, 50%; Food Sales, 20%; Entertainment 20%; 10% Other
Walk Score: 78 out of 100, Very Walkable. City Average: 61
Transit Score: 65 out of 100, Good Transit. City Average: 49
Bike Rack: Numerous in complex. Sturdy fences abound as well. Additional bike parking in The Brewery parking garage.
Aldermanic District: 4th; Robert Bauman
County Supervisor District: 10th; Supreme Moore Omokunde
Police District: 1
The Verdict was researched by Brandon Anderegg
Hours of Operation
| Is Open? | Day | Open | Close |
| --- | --- | --- | --- |
| True | Sun | 10:30 a.m. | 6:00 p.m. |
| True | Mon | 12:00 p.m. | 6:00 p.m. |
| False | Tue | | |
| True | Wed | 12:00 p.m. | 10:00 p.m. |
| True | Thu | 12:00 p.m. | 10:00 p.m. |
| True | Fri | 10:30 a.m. | 5:00 p.m. |
| True | Sat | 10:30 a.m. | 5:00 p.m. |
Displaying political contributions between people mentioned in this story. Learn more.
Bar Exam