Bar Exam
Bremen Cafe's Roots Go Back to 1895
Building began as bar in 1895 and much is still original in popular Riverwest bar.
//end headline wrapper ?>
Get a daily rundown of the top stories on Urban Milwaukee
Saint Casimir's Roman Catholic Church has dominated the intersection of N. Bremen and E. Clarke streets since it was constructed in 1899, four years after this corner tap across the street was built.
You can be sure that it wasn't long after the first mass was celebrated at the imposing Polish parish that the first parishoners stopped here for a Sunday beer. It might have even been during mass.
Welcome to the Bremen Cafe, 901 E. Clarke St., which is still serving the Riverwest neighborhood as one of its flagship historic taverns.
The Wisconsin Architecture and History Inventory took a look at this place in 1979, when Riverwest was a sleepy industrial Polish neighborhood with a core of young activist college students who found the area a whole lot cheaper than across the river near campus. It was pretty much just old people and young folks those days, as the child-bearing families headed out to the suburbs, leaving a number of flats — some nice ones — ready to rent for low rates, provided you weren't too fussy about the maintenance or the neighbors.
The architecture inventory found much to admire in this building, a relatively unscathed example of late 19th century "Boomtown Architecture:"
Good example of this type of frame store flat with partial false front facade. Possesses integrity of form and many original decorative elements including Palladian motif gable window and bracketed corner entrance.
At the time the frame structure had been sheathed in asphalt, which has recently been removed, exposing the original wooden siding. But the building's original elements are mostly in place inside. It is clear that a woman's room was added at one point, where side-by-side doors are different sizes and ages. (The one with a giant "W" is larger and newer than its mate.) The original men's room, without a urinal (or space for one), remains in the back corner of the place. Somebody had written "Indica" on the wall there, which is no doubt among the fragrances the room exuded. Nobody ever died of overwork pushing a mop around a Riverwest tavern floor, that's for sure.
But a lot of the place is original, with old display windows, moldings, wainscotting and especially vintage maple flooring, timeworn and winter-dirtied. The color palette, which lends itself to black and chartruese, is decidedly post-19th century, and is in no way destined to become a fad in the 21st.
The main room faces the church across the way. There is a corner entrance to the building, which until this year had a door that was located centrally on its frame. A recent, unfortunately insensitive remodeling has shaved a couple of bucks off the budget by hanging the new door on one side of the frame, thus destroying the symmetry. It doesn't help that the door, and its mate on Bremen street, also hung without symmetry in mind, are cheap residential units, framed in with unfinished plywood and zero molding. On the plus side, new wooden porches at the entrances are somewhat safer than the old concrete stoops that existed before, but their design, too, is strictly residential, and does not recall any Boomtown I've encountered. All of this could have been taken care of in a more sensitive matter with just a few minutes of thought, a couple extra sticks of lumber, and the proper hardware.
On the super-plus side, as noted, is that the hideous asphalt faux-brick siding is now gone after about 70 or 80 years. The building is now painted white, which beats the dried-blood red of the asphalt. The giant, worn Bremen Cafe mural on the side of the building is also mercifully gone.
Inside, fortunately, the remodelers have not been too busy, and the magic of an undisturbed storefront location proves itself to the visitor. A couple of years ago the place sold food and had a grill, but this gear has been scrapped. A back room for years had two pool tables, and they are now gone, with the space repurposed for music, which used to take place in the front room, by the corner entrance.
There is live music practically every night at Bremen, which is a draw. Some acts, like Phil Schwinn and his 4th Street Elevator combo, or his Elevator Trio, or his Elevator Duo, have exposed listeners to authentic Gypsy jazz, and the place is best for smaller, intimate shows of this sort. This is a great room for Bluegrass and other intimate music. Before you leave the black-walled room, plastered with band stickers, try to pluck out a tune on the spinnet piano there. I dare you. There is a reason why that instrument is never used by the visiting bands. It is good, solid oak, though, and should burn pretty good next time we have a campfire.
We'll get to the bar in a minute, after a trip through the central room, which has the Bremen street entrance and improperly-centered door. It also contains pinball machines, which are alleged to be amusement devices. A Ghost Busters and a Game of Thrones game were silent one night, while a female couple battled it out on the Playboy Mansion Mania machine.
The bar runs most of the length of the main room, with a back bar running along the windowless east wall. It is quite utilitarian, with a pizza oven that gets a workout every now and then. Sometimes the pizza is free, with the objective that the consumer might also buy a drink. This convention was violated one evening, when a customer grabbed a bite and ran. The bartender made sure the Facebook universe was made aware of this transgression in short order.
The decor in the room includes comprehensive lists of happy hour and daily specials. For example, Wednesday is Riverwest night, featuring $2.50 Lakefront pints, and $5.00 Lakefront liters, which is a deal.
Tuesday is Shot and a Beer night, which fits in with most Milwaukeeans' schedules and tastes.
Scan the tap line, and you will note a familiar sight — the image of St. Casimir Church on the label of the tap handle of Lakefront's Riverwest Stein Beer. This is a good enough omen that God loves us and wants us to be happy, as Benjamin Franklin put it, so order a Stein Beer while you look around the place.
Come summer we'll be able to sit outside on Bremen Street, where we shall elicit the jealous attention of those who have to work for a living day by day, and not sit outside a saloon idling their time. There is no place in town more suited to this pastime.
From Day Care to Saloon Not That Far
The few records extant for the building indicate it was built by and for Frank Czsiya, but early records were handwritten, and that name may not have been well transcribed. We show that John Wrecza owned the place by the end of the 19th century, and we find that he updated the plumbing in the Prohibition years of 1918 and 1923. This is a curious time to do plumbing in a saloon, but perhaps the work was done in the upstairs residential units. Maybe they needed another bathtub to make some gin.
The building does not show up in the list of over 1,000 licensed "soft-drink parlors" during the Noble Experiment, but in 1934, immediately after Repeal,
Max Wrecza
got a liquor license and settled in for a 32-year run. This stable ownership and long-time operation in a working class neighborhood may explain why the building was so little messed with over the years. In 1956, the building got a Schlitz beer sign, which was replaced by a Pabst sign in 1970 when
Evalyn Sorenson
ran the place for a number of years as "
The Zoo
," which was hardly the name for a respectable Polish working man's tavern, but sounded just right for a joint catering to young college students and other renegades. Times were changing.
The place fell fallow for awhile, but in 1989 it opened as a branch of the nearby Children's Outing Association run by Jay Blankenship, now the director of development for Children's Hospital of Wisconsin. Blankenship described it at the time as a "classroom for neighborhood youth to learn job readiness skills, such as interviewing, resume development, application process, etc."
In 1997-98 it was Gaia Gallery, devoted to local and emerging artworks. Early in this century it served as R. Evolution Bookshop and Cafe before settling down to its current style and dignity in 2002, as the Bremen Cafe.
On Tap - Sponsored by Lakefront Brewery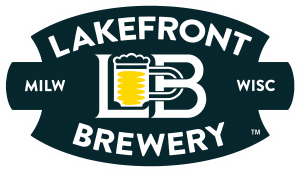 Barley John's Old 8
Black Husky Seasonal
Ciderboys Apple Cider
Lakefront Fixed Gear
Lakefront IPA
Like Minds Seasonal
Lakefront Riverwest Stein Beer
Old Milwaukee
Photo Gallery
The Verdict
Name: Bremen Cafe
Location: 901 E. Clarke St., Milwaukee
Neighborhood: Riverwest
Subdivision: Fratney's Subdivision
Phone Number: 414-431-1932
Website: http://bremencafe.com/
Twitter: https://twitter.com/bremencafe
Description: Old commercial building with "Boomtown" facade has weathered the years, and has seen recent investment by its owners. Popular with a younger Riverwest crowd, casual during the day, musical at night.

Capacity: 80
Restrooms: 2
Year Established: 2002
Year Building Constructed: 1895
Estimated Annual Rent: 1,572 square foot main bar area at $8.82/sq. ft. = $13,865.04 per year according to the City Assessor's calculations.
Property is assessed at $7,200 for the 3,600 sq. ft. lot ($2/sq. ft.) and $162,800 for the 3,967 sq. ft. building for a total assessed value of $170,000.
Property taxes: 2016 taxes $4,870.02. Paid in Full.
Property Owner: Neukap Management, LLC.
Business Owner: David A. Kopp, agent, DOB 11/2/1983, 33%; Thomas G. Kopp, DOB 11/25/1949, 67%.
Business: 80% alcohol sales, 10% food sales, 10% other (venue).
Walk Score: 83, Very Walkable. City Average: 61
Transit Score: 55, Good Transit. City Average: 49
Bike Rack: There used to be a rack on Bremen south of the side door, plenty of others within sight.

Aldermanic District: 3rd; Nik Kovac
County Supervisor District: 13th; Willie Johnson, Jr.
Police District: 5
The Verdict was researched by Jordan Garcia.
Displaying political contributions between people mentioned in this story. Learn more.
Bar Exam