Bar Exam
Shaker's Cigar Bar is Smoking
City's only cigar bar has fine dining and retro-cocktails, classic architectural artifacts.
//end headline wrapper ?>
Get a daily rundown of the top stories on Urban Milwaukee
In 2010 then-Governor Jim Doyle signed 2009 Wisconsin Act 12, which greatly limited smoking in public places in the state. Buried deep in the myriad provisions of the six-page law is a very limited exemption permitting smoking of cigars and pipes (no cigarettes) in "Tobacco bars" that had been in business prior to June 3rd, 2009 and from which 15 percent of the gross income of said establishment came from sales of cigars or pipe tobacco on the premises.
When the smoke cleared and the law went into effect on July 5th, 2010, only one such establishment in the city of Milwaukee fit the legal description: Shaker's Cigar Bar, 422 S. 2nd St.
Bob Weiss has owned the place since 1986, and you can be sure he scrutinized Act 12 and its provisions well before the legislature enacted them and the governor signed them into law.
Weiss likes to be ahead of the latest trends, whether it is cigars; retro-cocktails; a behind-the-bar kitchen; Cajun, Pacific Rim, Caribbean, and South American cuisine; proprietary bitters; staged readings and ghost tours, all of which are featured at his Walker's Point building. The next trend could be Cuban, which would be a natural fit for a cigar bar.
One trend Weiss caught, decades before others did, was the appeal of the old industrial neighborhood of Walker's Point as an entertainment destination. Shaker's opened in 1986, giving it the right to advertise itself as "the genesis of Milwaukee's restaurant row. … In 1986, Shakers was created to shake up the local food and beverage scene with a worldly vibe and an hip, informal approach to entertaining which was unusual for Milwaukee," its website notes.
The fact of the matter was that for many of those early years, Shaker's had the fine dining market in the area to itself, getting a head start on other pioneers like Crazy Water and Chez Jacques.
In the pre-reconstructed S. 2nd St., traffic streamed back and forth in front of Shaker's, but rarely stopped. The only business that might have been familiar to the average Milwaukeean was Soref's Carpet City, a heavily advertised discount store located in a hideously disfigured building across from Shaker's, "in the shadow of the Allen-Bradley clock tower." No new housing had been built in a century. One of the few bits of 20th century construction was a dreadful cinderblock structure with no windows or doors on S. 2nd St., directly across from Shaker's. The neighboring taverns, of which there were many, catered to the locals, the retired, and those few still employed in industrial and manufacturing concerns, who often lived in furnished rooms above.
This is not the clientele for a business that offers rare Highland scotches, Absinthe cocktails, boutique wines, craft beers and monthly Prix Fixe dinners. Nor was it easy to get Milwaukeeans to venture down to the desolate district. However, Weiss was able to attract a sizable south-of-the-border tourist business. Shaker's tagline remains "Still just 90 minutes from Chicago." The Flatlanders marveled at how reasonable the prices were, not a comment you were likely to hear from the locals.
Shaker's was not the first tavern to occupy this 1894 building, which until the 1970's was an office-type commercial structure built for a coal broker. A photo of the noble building from 1979 shows it as a derelict dump with boarded-up windows. It was occupied by Destin Lunde and served as a partial repository for his vast collection of salvaged 19th century Milwaukee building materials from an era Lunde called "the rape of Milwaukee." The man had amassed over 50,000 door knobs alone.
A portion of the assembled collection is the interior that greets visitors to Shaker's today, with not one but two highly elaborate salvaged bars in the building. Stained glass in profusion is used inside and out; the plywood facade is gone, replaced by plate glass. Most of the interior fittings is the good stuff, the super-high end work that garnished the mansions of the Gilded Age. The old maple floors support oak chairs, marble-topped tables, Victorian-era knicknacks and one terribly out-of-tune grand piano.
The bar is to your left as you enter. The first ten feet or so are devoted to the use of the chef, who stands at that spot by a grill and a hot plate, all quite visible from the street. Amble on down a few paces, and you will find backed stools for your comfort, and enough room behind you that you won't be jostled by arriving customers, many of whom are here for one of the Haunted Tavern tours of the place. In front of you are bottles of top-shelf liquors, and an array of tap beers. Determine who's paying, and then order one or the other.
Feel free to walk around the place, and admire the old Schlitz mosaic that was removed from a former tied house tavern in town which may or may not have been torn down. The 1894 bar in the rear room is quite a production. The women's room is a stunner, and has a little Romeo and Juliet balcony above. The back room is the dining area, although you are free to eat anywhere you please. It is set up with four-top tables and chairs. Occasionally, for example on the first Thursdays of the month, when Sir Pinkerton and the Magnificents play, the room gets rearranged for entertainment, and the place turns into full gloss, especially if the crowd is in a dressy mood. The staff always is.
In summertime, one of the city's first parklets occupies the streetfront here. A platform built into the parking spaces in the front of the building has tables and chairs for outdoor drinking, dining and cigar smoking. It offers a fine setting for watching the comings and goings on S. 2nd St., which no longer consist of commuters racing to and from the city's center. Much of the traffic now is bicycle or pedestrian. The deck offers a chance to admire the building. The entrance to the tavern is flanked by equal-sized large storefront windows. To the right is a door that leads upstairs. The door to the right causes a studied asymmetry in the facade, since the upper two floors have paired symmetrical bays extending over the street. It creates a certain rhythm that modern architects might note. As you enter the building, note the well-worn iron tread that bears the casting marks of the Skobis Bros. Milwaukee. This is original to the structure and has seen many feet over the decades.
South 2nd Street's Long Road
In 1988 I wrote an article for Milwaukee Magazine about a saw sharpening shop that was still in existence on S. 2nd St. I was fascinated by the remnants of Milwaukee's industrial economy that were still scattered about on the near South Side. I spent many hours poking around in the old bars like Bachun's, the Cordovox and Tony's. I was also quite familiar with Shaker's, with its elaborate interior.
Bob Weiss and I would often sit and chat about the neighborhood, with the topic of conversation being, "when will this area finally redevelop?" It took a lot longer than expected. Early investors like Michael Spooner and Dieter Wegner probably saved from demolition the buildings they purchased on the street in the early 1990s.
To the north, the 200 block of S. 2nd St. was still a dangerous place, with a concentration of gay bars like the Phoenix, C'est la Vie and the notorious Club 219. People would cruise around the block, and there was just general mischief abounding.
Today the street has changed considerably. The Clock Shadow Creamery, Milwaukee Brewing Company, Purple Door Ice Cream, Indulgence Chocolatiers and a score of restaurants now dot the street.
On several occasions I have used the stage here to present talks on Milwaukee's bicycle and criminal history.
There are still a few buildings remaining to be redeveloped, but much has been done. The 12th district of Ald. Jose Perez has seen the second most development in the city, Mayor Tom Barrett has said, next only to Ald. Bob Bauman's downtown 4th District, and ahead of the East Side Alderman Nik Kovac's 3rd District. There is more development in the works as housing, retail and office use is being considered just to the east of the Shaker's location. This is a good spot from which to watch the changes.
On Tap - Sponsored by Lakefront Brewery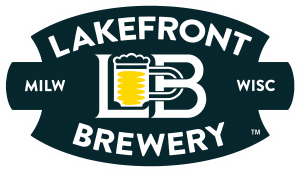 3 Floyd's
Chimay Ale
Hacker-Pschorr Weisse
Lakefront IPA
Lakefront Riverwest Stein Beer
Sprecher Red Cider
Sprecher Shaker's Ghost Ale
Sprecher Shaker's Shadow People Lager
Sprecher Root Beer Soda [N.A.]
Photo Gallery
The Verdict
Name: Shaker's Cigar Bar and World Cafe
Location: 422 S. 2nd St.
Neighborhood: Walker's Point
Subdivision: Walker's Point in NE 1/4 SEC 32-7-22 block 18 N 30′ (lots 8 and 9)
Phone Number: 414-272-4222
Website: http://www.shakerscigarbar.com/
Twitter: https://twitter.com/shakerscigarbar
Description: Three-story brick building. Former office, residence and multi-use building with a history. Tavern boasts spectacular array of architectural artifacts from Gilded Age mansions; Schlitz taverns and others. Only cigar bar in the city.
Capacity: 144
Restrooms: 2
Year Established: As Shaker's, 1986
Year Building Constructed: 1894
Estimated Annual Rent: 2,990 square foot first floor restaurant/bar area at $15.25/sq. = $45,597.50 per year according to the City Assessor's calculations.
Property is assessed at $24,000 for the 3,000 sq. ft. lot ($8/sq. ft.) and $419,000 for the 6,140 sq. ft. building for a total assessed valuation of $443,000. Operator owns building.
Property taxes: estimated at $15,088 based on city tax rate of $29.36 per $1,000 value.
Property Owner: Robert G. Weiss
Business Owner: Robert G. Weiss, 100% owner
Business: 40% alcohol sales, 40% food sales, 20% other (cigars).
Walk Score: 90, Walker's Paradise. City Average: 61
Transit Score: 56, Good Transit. City Average: 49
Bike Rack: Just down the block at Camino
Aldermanic District: 12th; Jose Perez
County Supervisor District: 12th; Peggy West
Police District: 2
The Verdict was researched by Jordan Garcia.
Displaying political contributions between people mentioned in this story. Learn more.
Bar Exam