Bar Exam
MobCraft Milwaukee
The world's first completely crowdsourced brewery is another piece of the redevelopment of Walker's Point.
//end headline wrapper ?>
Get a daily rundown of the top stories on Urban Milwaukee
When Captain Fred Pabst first tied blue ribbons to his beer bottles in 1894, brewery marketing gimmicks were already old hat. By then the "Budweiser Girl" was comfortably easing into middle age.
But in 2012, when MobCraft Beer of Madison came up with the gimmick of letting its customers choose by vote the beers it was to produce, well, that was a new one.
It was also novel that brewery owner Henry Schwartz would appear on "Shark Tank," where supplicant entrepreneurs pitch their products to a panel of successful entrepreneurs.
Schwartz turned down a financing proposal because of his insistence that he have an actual brick-and-mortar brewery. At the time, his beers came from the House of Brews. But he wanted the entire process under his control, and that meant a building.
The panel scoffed at this, suggesting that Schwartz continue using contract brewers. Schwartz walked away on national television.
MobCraft then found other investors to set up its own facility. The Madison industrial real estate market is not very large.
Some right-wingers say the only factory in town is the University of Wisconsin diploma mill, so Schwartz turned his sights east to Milwaukee, with its surfeit of buildings that would suit his needs.
He found his dream factory at 505 S. 5th St., and on September 30th, MobCraft, "the world's first completely crowdsourced brewery," will have its grand opening party.
Postwar Industrial Site Now Retail Hot Spot
The return of a retail premise to this location after an 80-year hiatus represents the re-re-development of Walker's Point. The building that now stands on Block 23, was one of a number of residential and storefront buildings there in the late 19th century. The immediate area was residential, with a much greater concentration of brick veneered row house structures than exists today. (You will find one remaining set around the corner, just south of Conejito's Place, which is easily the most recognizable building on the block.) There were blocks of those things then, housing poor immigrants in considerable density and lack of sanitation.
By 1910, all the structures had been cleared from lots 1-3, at the northeast corner of the parcel, which is pretty much where today's microbrewery stands. But the three lots on the south end of what was then Grove Street remained, with a telling variety of uses over the years.
In July, 1932, Mrs. Lucy Siebert owned an "ice cream parlor" at 531 S. 5th St. It used to be a restaurant, according to her application. Fox Head Waukesha, a beverage company with Chicago mob ties, owned the building.
Next door, in April 1933, a "Mission and Relief Station" was proposed for what had been a "Soft Drink Parlor" at 529 S. 5th St. — a licensed establishment that could sell near-beer during Prohibition. It may have resembled the Ice Cream Parlor in that respect.
The Mission was apparently aborted, and the old building at Grove St. became a wallpaper and paint store in April, 1935.
At the end of prohibition, Joseph Schiratz opened a tavern at 523 S. 5th St. in a building owned by Fred Koren. Its former use: "Tavern."
By August, 1935, all the buildings were condemned by order of the city and razed. The site was to remain a vacant, industrial lot for another decade. There was no building on the west side of S. 5th St. on this block for years to come.
Structure Dates to 1945
In June, 1945, with World War II nearing its end, a 140′ x 100′ foot, $38,000 freight terminal was built for Fred Olson + Son on this 24,500 square foot lot. The 301,000 cubic foot building became the shell that houses MobCraft Brewery today.
In November, 1945, with the war won and winter coming on, a 19′ x 12′ addition was tucked onto the southwest corner of the building to house a boiler room. The Common Council gave its approval for a continuous 85 foot long driveway on the S. 5th St. elevation of the building. This would be no sidewalk for kids to play marbles and hopscotch.
City Inspector Orders City to Repair Building

The building continued his heavy-truck functions for several years. As this utilitarian eyesore entered it 22nd year in 1967, the city's plumbing inspector came by for a visit. He was not impressed, and issued a stern set of orders to the building's owner, demanding correction of the violations.
"ILLEGAL drinking fountain … submerged city water … city water submerged to steamer."
The fire inspector had his complaints as well. In August, 1967, he noted a potential hazard: "Vent pipe from underground gasoline tank is about 6 feet above ground." Any idiot with a match and a reach of 6 feet could potentially blow up the neighborhood.
The landlord took its time remedying the complaints. The gas vent was extended a couple of feet a year later by August, 1968. The plumbing orders were complied with in 1971.
It should be pointed out that the owner of the building at the time was the City of Milwaukee itself, which used the structure for repair and storage of city trucks.
In 1975 the "damaged" 7,500 gallon gasoline tank was replaced with a new 10,000 gallon fiberglas tank.
By 1983 the building was the home of Jordan Machinery, and the factory was used for machinery warehousing. In 1992 the Spanish Times newspaper rented 15% of the building. It was formerly the Watchman's Quarters on the northeast corner of the building, where the portion of the taproom nearest the bar is located today.
Richard Huebner, an industrial photographer, took over the space in 1994. Industrial photography was a big business in Milwaukee, where countless catalogs needed to be illustrated with photographs for local manufacturers.
By 1995 the south half of the building was leased to Mike Lisowski who ran his M+L Motors repair shop out of the space.
The Building Today
The intersection of S. 5th and W. Virginia streets is being physically transformed not merely by the spurt of post-industrial building rehabilitation going on, but by physical changes to the streets themselves.
We'll start outside. To the north, Milwaukee's first traffic circle swoops past the front door of Mobcraft. The Iron Horse Hotel and Great Lakes Distillery straddle the south end of the 6th Street Viaduct. To the east, old industrial buildings are seeing new investment. There is even a cider bar in the neighborhood. If you step around the corner and look south, you will see the greatest transformation of all taking place at this very moment. S. 5th St., once lined with buildings like this one, and designed for 18-wheelers, is being modified for a new era. Places like MobCraft Beer don't need 85 linear feet of truck access along the street, nor do they require a boulevard-wide stretch of roadway outside their front or side doors.
The City of Milwaukee is accommodating this new reality by narrowing the street and widening the sidewalks. This will more readily allow places like MobCraft to seat its customers outdoors in clement weather.
The corner of this old brick building has been refaced with glass garage doors. If they're open, it's as if there is no building at all, just a bar beckoning you.
A sunscreen above, industrial and chic, provides shade and protection from the first couple seconds of a light rain. A mural on the north facade of the building lets you know for sure that you have arrived at MobCraft Beer. Some hop vines growing in a wooden half-barrel are just getting themselves established.
Head south and you will find a bar that runs east-west. It, too, has industrial and recycled components. A blackboard that runs most of the length of this portion of the bar lists many beers, including those that customers can vote for as the brewery's next offering. The room maintains a concrete floor, and the sound baffling efforts are minimally effective with a big crowd, but this is not a matter for concern in a beer hall.
To the west of the blackboard is a copper-backed wall where the beer tappers are. I counted 25 of them. The kegs are located in a unseen cooler behind it that is probably the size of your typical South Side corner tap. Unlike a typical South Side corner tap, bartenders at this place don't have to go downstairs to change a keg. Nor do distributors have to haul the heavy vessels down creaky wooden stairs. Everything's on one level here. A glass-fronted cooler offers bottles of MobCraft beer for retail sale. Growlers are not unknown here, either.
In a very Milwaukee touch, the bar includes board games that you may play on the repurposed barrels that serve as tables.
To the west is the brewery area behind glass walls that are somewhat more substantial than the garage doors that protect this place from the elements. Here you can see even more wooden barrels, some of them from across the street at Great Lakes Distillery. The Mob is up to something. There is plenty of alcohol locked in the pores of those barrels. Much will be absorbed into the beer being aged in them.
MobCraft's production remains below 100 barrels a month, and this place should offer room to grow. But that amount of beer is equal to only 12,400 pints, which even at $6 per pint is not a tremendous amount of money for the kind of overhead we're looking at. July, 2016 production, likely disrupted by the move, was a mere 37 barrels. Maybe the T-Shirt sales will help. There's a gimmick Captain Pabst never thought of!
The equipment beyond these windows looks shiny, new, and expensive. A brewery of any size is a capital-intensive investment, and we have a number of them under construction in town right now.
Elsewhere in the room are lounge sofas and an entertainment center of sorts that includes ping pong, foosball and air hockey, easily the three most annoying tavern games for those not directly involved in playing them at the time.
I would have much preferred the gentle dignity of a pool table here, and not all this racket and running around chasing little plastic balls. But, then again, it's something for the kids, since a considerable number of visitors to microbreweries are families with children.
Fun Fact and Beer Challenge
MobCraft is not the first time a City of Milwaukee Municipal Vehicle Shop has been converted into a brewery. I'll buy you one for the first person to tell me which was the first such instance.
On Tap - Sponsored by Lakefront Brewery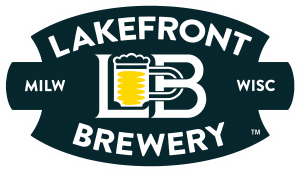 O'so Fox City Pale Ale
Tap A
 Bat$hit Crazy
 Blueberry Waffle
 Lakefront Riverwest Stein
 Malt Shoppe Suds
 Pucker Monk
 Sour on the Vine
 Sprecher Black Bavarian
 Tap B
Photo Gallery
 The Verdict
Name: MobCraft Beer
Location: 505 S. 5th St.
Neighborhood: Walker's Point
Subdivision: Certified Survey Map 8041
Phone Number: 608-535-4553
Website: https://www.mobcraftbeer.com/
Facebook: Mob Craft Beer
Twitter: https://twitter.com/mobcraftbeer
Description: New microbrewery and tasting room fits well in former industrial building. With S. 5th St. now under construction, this seems to be the right place at the right time. But will it get lost in flurry of new breweries?
Capacity: Public Entertainment Premises license says 235
Restrooms: 1 Men's, 1 Woman's.
Year Established: 2016.
Year Building Constructed: 1945
Estimated Annual Rent: Could not be determined.
Property is assessed at $116,200 for the 24,500 sq. ft. lot [$4.75/sq.ft.] and $239,800 for the 14,000 sq. ft. building for a total assessed valuation of $356,000. Assessment does not include recent improvements. Manufacturing property; assessed by State.
Property taxes are $10,562.60.
Property Owner: 5th Ward Partners, LLC. Richard D'Aloia, Registered Agent.
Business Owner: MobCraft Beer, Inc. Henry William Schwartz, President. Known from 2012 to 2014 as Balanced Rock Brewery, LLC.
Business: Microbrewery, Tasting Room
Walk Score:  84, Very Walkable. Expect number to go up City Average: 61
Transit Score: 56, Good Transit. City Average: 49
How Milwaukee Is It? It is about 1.1 miles to City Hall
Bike Rack: At door. Expect more to come with street remodeling now underway.
Aldermanic District: 12th Jose Perez
County Supervisor District: 12th Peggy A. West
Police District: 2
Food District: 12
Premise Description: Entire Building
Documents
Hours of Operation
| Is Open? | Day | Open | Close |
| --- | --- | --- | --- |
| True | Sun | 12:00 p.m. | 12:00 a.m. |
| True | Mon | 3:00 p.m. | 11:00 p.m. |
| True | Tue | 3:00 p.m. | 11:00 p.m. |
| True | Wed | 3:00 p.m. | 11:00 p.m. |
| True | Thu | 3:00 p.m. | 11:00 p.m. |
| True | Fri | 3:00 p.m. | 11:00 p.m. |
| True | Sat | 12:00 p.m. | 12:00 a.m. |
Displaying political contributions between people mentioned in this story. Learn more.
Bar Exam