Bar Exam
Pourman's Used To Be Sausage Factory
Yet it's been a tavern for more than a century. This is truly old Milwaukee.
//end headline wrapper ?>
Get a daily rundown of the top stories on Urban Milwaukee
This building on Water and Juneau streets, at what was then 609 East Water St., was built at a cost of $2,000 as a sausage factory for Jacob Weisel, who started his firm in 1878. According to city records, the building dates to 1892, although an 1896 history puts the date at 1882.
On an 1894 map you can see the main building, and a number of shedlike structures in the rear where the gorier aspects of the Wurstmacher's trade took place. The main structure served as a retail shop, and there was living space above in a nice apartment with tall ceilings.
By 1902 the firm had moved to a new riverfront location on Commerce St. at the northwest end of the Humboldt Bridge, and it was probably not much later that the old sausage factory on Water St. became a saloon. By 1910, a map shows the main building remaining, with the ancilliary structures gone. This is substantially how the property, on its narrow, 27-foot-wide lot, has survived to this day.
In April, 1933 Wisconsin was the second state to ratify the 21st amendment repealing prohibition. By August Mr. and Mrs. C. Sopper put in a back bar and a beer cooler. The brew was chilled by 10 pounds of Sulphur Dioxide coolant, which is a new one to me.
The repeal amendment was finally ratified in December, 1933, so the Soppers were ready in August, 1934 to become a licensed tavern. The beer must have been plenty cool by then. They submitted an application (signed by Mrs. Rosie Sopper) to operate the building as a "Tavern + Restaurant." The former use of the premises: "Tavern + Restaurant." The sausage days were far behind.
Depression-era downtown Milwaukee was a gritty place, with several industries that were positively noxious, including the tanneries that lined the river banks north of downtown, some of which survived until the 21st century.
In 1947 Mrs. Sopper, likely by then a widow, installed a new glass front on the tavern. In 1949 she advertised a
cottage for rent on Black Oak Lake
in
Vilas County
, which was a world away from Water Street in Milwaukee.
In 1950 a "Blatz Pilsener" sign was erected on the building. The giant Blatz Brewery could easily be seen even from the back end of the bar through the new glass storefront. The place was called "Rose's Tavern."
In 1961 Rose was still at the helm when the city complained about the broken curb and sidewalk outside her place. The interior of Rose's Tavern had an unusual arrangement in that the staircase that led (and still leads) to the apartment above is right in the barroom itself.
This was a useful accommodation for the customers, who were obliged to use the bathroom upstairs in the apartment, which might have been an inconvenience, if not for the customers, then surely for Rose.
By 1963 Rose is gone and Joe Spector and Hyman Spector own the building. The Spectors decided that what their tavern really could use would be a couple of toilet rooms on the first floor. This was accomplished by installing said rooms beneath the staircase.
This is one of the very few men's rooms in the city that lacks a urinal.
The Spectors also extended the bar to the west, in an addition that can still be perceived. They put up a Pabst sign (no hard feelings, Blatz — Pabst owned Blatz by then) and leased out the place to a fellow named Art Gielow who ran it as the Town Bar.
In 1977 the place was vacant, and became a leather shop briefly, before returning to bardom in 1979, with Peter Goldberg owning the real estate, which remains in the Goldberg and Shafton families today.
By 1983 it was known as Sweetwater, and an old garage in the back of the property was removed. Sparky's Electric did some wiring on the place, and Sweetwater was on its way for a long run.
By the early 1990's, the bar was owned by Michael T. Murphy (owner of Swingin' Door), and it became a popular place for the after-work city hall crew of the early Norquist administration.
Murphy sold out in 1997 to Brett Mazzone, who moved his "Brett's" here from 1501 N. Jackson St. (now Points East). Mazzone delighted in the mild confusion that would exist between his place and another Water Street Brett's — the short lived Brett Favre's Steakhouse, 500 N. Water St.
Mazzone sold the business in August 2000 to his bartender Daniel Fitzgibbons, who ran it as Fitzgibbon's Pub until the end of 2012. A picture of Allen H. "Bud" Selig, the owner of the Milwaukee Brewers and the Commissioner of Major League Baseball was captioned "This is the only Bud we serve," a sly dig at the Budweiser-intensive Rosie's Waterworks, just down the block. Fitzgibbons later operated the Curve, which was reviewed here. When the Curve was torn down for apartment construction, its urinal was donated to Russ Klisch of Lakefront Brewery, in another, quite popular story recounted here.
After some intensive but sensitive renovations, the former Fitzgibbon's opened under its current style and dignity as Pourman's in February, 2013. Former professional basketball player Benjamin Hebl is the proprietor and can often be found behind the bar.
The gimmick here is that you can tap your own beers right at your booth if you so desire.
I did it the old fashioned way and bought my drink at the bar itself. The walls have largely been painted black, and there are a number of Pourman touches in the place, with graphics and nice signage. Exposed brick and some natural old oak provide warm touches.
The tavern still retains a bit of a political edge, though not as pronounced as in the past. This is where the judges hung out this year after the St. Patrick's Day Parade, and where some candidates hold fundraisers. On a recent afternoon, Darrol Gibson, a Democrat who is running for State Assembly in the 11th District, held an event that drew Sen. Chris Larson, Rep. Jonathan Brostoff, Judge-elect Jean Kies, Lew Wasserman (husband of judge-elect), Rep. Fred Kessler, Julilly Kohler and others to the tavern. Marcelia Nicholson, the 5th District County Supervisor, whose district includes the tavern, was among those in attendance, as was Dom Noth of Urban Milwaukee.
In the back nook, where once a pool table was uncomfortably wedged, the space becomes rather intimate. You have the stairs running up to the apartment above, and you have another remarkable architectural artifact — a phone booth with stained glass windows. The old phone booth now serves as an enclosure for an Automatic Teller Machine.
Find your way to the west door, and you will enter an attractive garden where was once a shed and a parking spot, and long ago all of those sausage-making structures. A partial roofed enclosure keeps out the rain, and there are some seats and tables to rest and grab a drink. On the north wall of the patio, hops plants, grown in barrels, struggle to find the light which is a rare commodity in such a heavily built environment. It takes them a couple of years to hit full speed, anyway.
Return again to the bar and note the pennies that have been incorporated into the table tops, the mirrors on the wall (always an attraction for me) and the old photograph of the place back when it was a sausage factory.
One of the problems with Water Street taverns, even those that never were sausage factories, is that they often become meat markets late in the evening. Pourman's claims to go for the over-25 crowd (geriatric by Water Street standards), but things have been known to get younger late at night when Water Street can sometimes become confused, and when I for sure am somewhere else.
But as an after-work place to grab a Bambino — a beer, a shot and a cigar — Pourman's provides a rich experience.
On Tap - Sponsored by Lakefront Brewery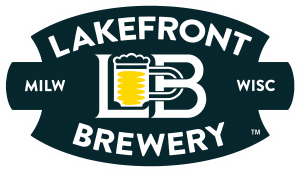 Pilsner Urquell
 Goose Island Honker's Ale
 Goose Island IPA
 Guinness Stout
 Leinenkugel's Summer Shandy
Photo Gallery
The Verdict
Trade Name: Pourman's
Location: 1127 N. Water St. Milwaukee
Neighborhood: Juneau Town
Subdivision: Plat of Milwaukee
Phone Number: None Found
Description: Old sausage shop became bar pre-prohibition, and has been one since. Interesting interior configuration includes open stairway to apartment above. Nice proportion and detailing, with novel "tap it yourself" beer stands at booths.
Signature Drink: Pilsner Urquell.
Capacity: 80
Restrooms: 1 Men's, 1 Woman's
Year Established: As Pourman's, February, 2013; As Fitzgibbon's Pub, August 2000-December 2012; As Brett's, August 1997-2000; As Sweetwater, April 1979-1997 [various operators]; As Town Bar, c.1964-1977; As Rose's Tavern pre-August 1933-c.1964.
Year Building Constructed: City records say 1892; However an 1894 map shows what appears to be a number of buildings constructed over a period of years. "Milwaukee: A Century of Progress" [1896] dates the building to 1881, with occupancy dating to 1882 by the Weisel sausage company.
Estimated Annual Rent: 1,079 square feet at $32.82/s.f.=$36,003 per annum according to City Assessor's calculations.
Property is assessed at $135,000 for the 2,700 sq. ft. lot [$50.00/sq.ft.] and $283,000 for the 2,194 sq. ft. building for a total assessed valuation of $418,000. Property has long been in the hands of the Goldberg and Shafton families.
Property taxes of $13,487.05 is Paid in Full.
Property Owner: 1127 N. Water Street LLC; Registered through a corporate agent.
Business Owner: Pourmans LLC Agent Benjamin A. Hebl [D.O.B. 10/25/1983] 100% owner.
Business: Tavern; Alcohol Sales 100% of revenue.
Walk Score:  93, Walker's Paradise
Transit Score: 68, Good Transit
Games of Chance: ATM
Game of Skill: Tapping your own beer
Aldermanic District: 4th Ald. Bob Bauman
County Supervisor District: 5, Marcelia Nicholson
Police District: 1
Hours of Operation
| Is Open? | Day | Open | Close | Expected Customers | Age Restriction |
| --- | --- | --- | --- | --- | --- |
| True | Sun | 8:00 a.m. | 2:00 a.m. | 50 | |
| True | Mon | 8:00 a.m. | 2:00 a.m. | 20 | |
| True | Tue | 8:00 a.m. | 2:00 a.m. | 20 | |
| True | Wed | 8:00 a.m. | 2:00 a.m. | 30 | |
| True | Thu | 8:00 a.m. | 2:00 a.m. | 50 | |
| True | Fri | 8:00 a.m. | 2:30 a.m. | 100 | |
| True | Sat | 8:00 a.m. | 2:30 a.m. | 100 | |
If you think stories like this are important, become a member of Urban Milwaukee and help support real, independent journalism. Plus you get some cool added benefits, all detailed here.
Displaying political contributions between people mentioned in this story. Learn more.
Bar Exam