Bar Exam
Drink Wisconsinbly Is Very Very Local
Wisconsin beer, Wisconsin Culture, Wisconsin jokes -- only Badgers here, buddy.
//end headline wrapper ?>
Get a daily rundown of the top stories on Urban Milwaukee
Milwaukee, despite its wealth of indigenous taverns, has seen its share of saloons modeled on other seemingly more exotic locales.
We have Key West bars, [St. Paul Fish Market, Barnacle Bud's]; Polynesian tiki joints [The Foundation Bar] and New Orleans-themed clubs, [Brass Alley],  but until now, nobody has really tried to exploit the Milwaukee Ur-tavern as a brand, probably since we're so used to it.
Welcome to "Drink Wisconsinbly Pub & Grub" which opened Wednesday, February 10th at 135 E. National Ave. in the space formerly occupied by Blue Jacket, and for decades before that by a series of female and male gay bars. It even had an illicit prohibition-era history. It feels like home already.
You don't even have to enter the tiny tavern to know what to expect. A sign on the door reads:
Notice: Any person requesting an Appletini or a Bud Light will be asked to leave the premises
There you go — a threat, a wink and a nod. All in the good-spirited nature of the tavern business in Milwaukee, the City that Means Beer.
The operators are Laura van Heijningen, formerly of Blue Jacket, Nebi Torbica, formerly of the late Moct, and Richard Lorbach. Lorbach's Drink Wisconsinbly business offers merchandise with that notable slogan, a takeoff on the "Drink Responsibly" promotion that is a favorite public service message of the alcohol industry.
"We're open for business!" a giant sign on the north side of the corner tap reads. "Come in and say hello. Mention this cheap vinyl banner for a FREE ice cube."
All right, you're killing us! And we haven't even entered the joint.
Wisconsin Theme Throughout
The bar is located at the intersection of E. National Ave. and S. Barclay St. where it occupies a 2,800-square-foot parcel on the southwest corner. But the building itself is just 1,380 square feet on one level. You can see the whole place from any spot in the bar. You can enter from a ramp on the west side of the building, adjacent to La Merenda, or enter via the door that is notched into the corner of the building. We'll take that route, as it gives us a chance to look at the reclaimed wood paneling and the large windows on the building. The east windows are of the garage door type, and will open to the street in season.
Once in, the eye is drawn to a large screen television that hangs on blind south wall, running from Portage to the Chain o' Lakes and from Chippewa Falls to Oconto, according to the giant map of Wisconsin upon which it is superimposed. To the east are some tables along the garage door, with fixed, backed stools. They are joined by a rack of two-top tables with backed chairs, and to the west of that is the bar which starts at the south wall, extends north for a couple of stools and then heads west toward the kitchen at the end of the building.
A "Drink Wisconsinbly" neon sign above sets the stage. Of course a Wisconsin bar requires some trophies. Since this place is too new to have accumulated any from its softball or bowling teams, the next best thing — an antlered deer's head — is mounted on the wall. It wears a necklace from the Green Bay Packers. A deer's leg serves as a base for a lamp on the bar. Hanging lamps are decorated with shades featuring 1950s Wisconsin postcard images.
We'll get to the bar in a minute, after a quick trip to the bathrooms. The corridor in the rear is decorated with old black-and-white photographs of local — or at least, Wisconsin scenes. There is a picture of a woman's bowling team, and one of "the Signing of the Beer Bill by Governor Schmedeman, Friday, June 2, 1933." Schmedeman looked mighty thirsty, but the lawmakers and brewers ranged behind him looked like they hadn't missed a drink since the beginning of Prohibition.
The photos, however, have joke captions on them, courtesy of a former Onion writer. The real stories behind the pictures may have been more amusing. Other pictures include an old Circus Parade poster, and a Blatz Beer poster of the "Fishes of the Great Lakes." The collection is a start; there is plenty of room remaining on the walls. The bathroom with Chachi's picture is the Men's room, and that with Joannie's picture is for the women. They were characters in the Milwaukee-based sitcom "Happy Days."
The kitchen is a shiny marvel of new equipment. It will be tasked with the production of butter burgers, a Wisconsin specialty. On Sundays, the bar will offer its own smoked ham and rolls, yet another regional treat. The rolls will be from Miller Baking Company, adding to the verisimilitude of the Milwaukee experience. There will be fried fish on Fridays. Booths along the north wall have bottle openers on their ends, which is a novel touch.
The bar features Wisconsin products largely, and as far as beer is concerned, exclusively.
From a Shady Past, a Bright Future
Although city records date this building to 1900, that year is often a place holder in files when it comes to the matter of older buildings. A building with this one's footprint is seen in maps from 1894 and 1910. It appears the building, due to its corner location, always served in some capacity as a commercial establishment, even though it was built along the same lines and dimensions as the neighboring residential cottages, some of which remain, including one next door under the same ownership. That building to the south may be a suitable spot for expnsion some day.
Just across the street to the east was a passenger terminal for the Chicago Milwaukee St. Paul and Pacific Railroad. Today that room, beneath the elevated train tracks, serves as a model railroad club. This location with the train station and abundant factories, like that of E. P. Allis Co., across National Ave., would have had good foot traffic, which is pretty much the only kind they had back then.
In 1919 we find that the Common Council of the City of Milwaukee approved a license for James F. Arden, Jr. to sell intoxicating spirits here. It was the last license to be granted here prior to Prohibition. However, the noble experiment did not keep this place out of business, it seems. In 1930 Frank Mayer of this address (then 329 Barclay St.) was sentenced to 8 months in prison and a $200 fine for operating a still here. He entered a guilty plea in Federal Court. His wife, arrested at the same time, was fined $100, and probably went back to running the still while her hubby was in the hoosegow. Those were the days.
In 1945 the building sold on Land Contract for $8,000, and life went on in the old industrial district. As late as 1953 a portion of this small building was used as an apartment for the tavern operator. That year the location of the bathtub was changed. Many of the small shops there that had relied on wartime contracts went away as business dried up. Others, brought to newfound prosperity by war contracts, took the opportunity to build modern plants further out in the city or suburbs. One thing's for sure — little was spent on the infrastructure of the area, and few people lived or traveled here.
The Lesbians are Coming!
The solitude of a former industrial district was perfect for operators of Milwaukee's gay taverns, which in the postwar era were more underground than had been any speakeasy or illegal still during prohibition.
In 1974 the city assessor came by for a look. He could not believe what he saw here on the South Side — "A tavern open during evenings only?" he wrote, incredulously, little knowing that while workers coming to South Side taverns would drink at 6 a.m., gays only come out at night. The assessor found the exterior of the building to be "in fair to good condition for the area. Has been kept up. Spoke to owner, she rents entire building for $100/mo. Market rents indicate higher rents possible."
In June, 1976, Joann Kilsdonk took out a $25,000 land contract to purchase the building. She opened the Sugar Shack here with partner Sharon A. Dixon, who went on to open (and burn down) Fannie's, a few blocks away at 200 E. Washington St. It was advertised as a "Bar by, and for, women." It was also advertised in a gay guide as "women, women, women, women," in case we did not get the message.
Dorothy Katorski
bought the building in 1983 for $70,000 and ran it for a few years as
D.K.'s
, also a lesbian bar. On December 1st, 1987 the business and building were bought by
Al Thomas
for $95,000. It soon became the
Triangle Bar
, a gay men's establishment that had a long run until it closed in 2012 after 25 years, and three owners. Thomas was a pleasant, jolly sort of fellow, but you got the impression it was always business first, pleasure later, for him, except when he was having fun. Then all bets were off.
The bar during the gay years, and possibly before, had no windows, except for a little triangle on the east wall to meet statutory requirements. It was a small, cramped, yet cozy affair, and of course was quite dark inside. There was a patio to the west that was rather pleasant in season. It featured a little raised fish pond in the center. The corner entrance door had a pink triangle, an early sign of gay identification.
After the Triangle closed, the building was bought by its current owners and transformed into the Blue Jacket restaurant — a touch of class in the area, and a worthy dining companion for La Merenda next door. But the restaurant racket is a tough one, and the audience for fancy dining is fickle, so the concept was abandoned, the place shuttered for a few months until its reinvention as Drink Wisconsinbly, where the owners are staking their money that the revitalized neighborhood and Wisconsin-friendly concept will make this place a successful attraction. It may some day be known as the bar that led the Harbor District renaissance.
About the Harbor District
The Harbor District Inc., founded in 2015, [Harbordistrict.org] is described as "the place where our city's past meets its future. … Old-school corner bars meet trendy restaurants." Drink Wisconsinbly, we have seen, is a case where a trendy restaurant reimagined itself as an old-school corner bar. The district is considered to be the natural expansion of the Downtown – Walker's Point area, and provides "a unique opportunity" for redevelopment. Some things, like the Port of Milwaukee, can only be located here, so like it or not, this will always be an industrialized area. Plans are to make the waterfront also a vibrant area. An observer of the development process wrote that "a working waterfront is a source of amazement–just like how people love fire stations. Young people like to look at tug boats, big boats, old boats," and you can do all of that within a few blocks of this establishment, as I have many times.
And public access is a key element in the Harbor District development plans.
Clean energy buildings like the UW-Milwaukee School of Freshwater Sciences, which opened last year on E. Greenfield Ave. also will be part of the development mix, as will a diverse housing stock.
There will also be an emphasis on preserving the historical character of the neighborhood. The plan says "the next 100 years of the Harbor District should preserve and celebrate the diversity of adjacent south side neighborhoods, LGBT businesses, bars and the area's fascinating history."
Although a large scale redevelopment of the district as it would have been undertaken decades ago would have likely called for the demolition of this old building, it has been spared, yielding a place for all of us to Drink Wisconsibly.
On Tap - Sponsored by Lakefront Brewery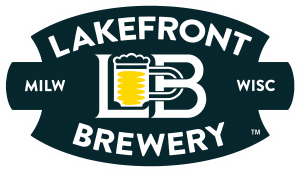 Enlightened Brewing 53207
Karben 4 Fantasy Factory IPA
Lakefront Riverwest Stein
Leinenkugel "Only in Wisconsin" Red Ale (one keg will be plenty)
New Glarus Spotted Cow
Central Waters Mudpuppy Porter
Photo Gallery
The Verdict
Trade Name: Drink Wisconsinbly Pub
Location: 135 E. National Ave. Milwaukee
Neighborhood: Harbor View
Subdivision: Weeks' Plot
Phone Number: 414-930-0929
Website: http://drinkwi.pub/
Facebook: https://www.facebook.com/DrinkWiPub/
Twitter: @DrinkWiPub
Description: Old cottagey building was a lesbian and gay bar for decades. Upon death of owner was turned into fine-dining establishment after considerable and attractive remodeling.
Signature Drink: How about an Old Fashioned, served out of a bubbler? Is that Milwaukee enough for you?
Capacity: 88
Restrooms: 2 Bathrooms
Year Established: 2016
Year Building Constructed: Said to be 1900 according to city records. Almost certainly considerably older. Building of same dimensions and negligible construction seen on maps as early as 1894.
Estimated Annual Rent: Bar, Restaurant: 1,380 square feet at $22.17/s.f.=$30,594.60 per annum according to City Assessor's calculations. Property is assessed at $22,400 for the 2,800 square foot lot [$8.00/s.f.] and $229,600 for the 1,380 sq. ft. building for a total assessed valuation of $252,000. Taxes of $6,663.75 [2015] and $5,687.42 [2014] are due. Operator owns real estate.
Property Owner: Ria's Commercial Property LLC Purchased 05/02/2012 for $149,000
Business Owner: DW Pub LLC Agent Laura M Van Heijningen D.O.B. [07/07/1972] 25% owner, 30 Watt Holdings Inc., Tom Van Heijning 50% owner and Al Thomasen D.O.B. [03/10/1977] 25% owner.
Business: Full service restaurant Alcohol sales 50%, Food sales 50%
Walk Score: 84, Very Walkable
Transit Score: 57, Good Transit
Games of Chance: None Found
Game of Skill: None Found
Aldermanic District: 12, Jose Perez
Police District: 2
Hours of Operation
Hours of Operation
| Is Open? | Day | Open | Close | Expected Customers | Age Restriction |
| --- | --- | --- | --- | --- | --- |
| True | Mon | 12:00PM | 1:00AM | 75 | |
| True | Tue | 12:00PM | 1:00AM | 75 | |
| True | Wed | 12:00PM | 1:00AM | 75 | |
| True | Thu | 12:00PM | 1:00AM | 100 | |
| True | Fri | 12:00PM | 1:00AM | 150 | |
| True | Sat | 10:00AM | 1:00AM | 175 | |
| True | Sun | 10:00AM | 1:00AM | 150 | |
Additional research for this story by Dylan Deprey.
If you think stories like this are important, become a member of Urban Milwaukee and help support real, independent journalism. Plus you get some cool added benefits.