Bar Exam
History of the Up and Under
It dates back a century, was a Polish bar, "soft drink parlor" and a house of blues.
//end headline wrapper ?>
Get a daily rundown of the top stories on Urban Milwaukee
When Timothy J. Brodersen moved up from Chicago in 2006 to operate this old Brady Street tavern, he made a few changes to the building. These were mostly of the cosmetic sort — mop and sponge stuff, largely. Down went hundreds of old photographs and autographs of the blues performers who had played here over the decades. Up went not much in its place. Years ago the bar had been extended to create more drinking space, but the new owner lopped off over ten feet of the bar to create more dancing space.
The Blues business was fading, and the time seemed right to shake up the music program here.
You definitely know you are in a neighborhood tavern here, especially during the late afternoon on a weekend. The well-worn floor, tin ceiling above and homey vibe all come through in a patinated haze. Have a couple of shots and beers, the patina is more like impasto, and the haze is foggier than the street outside during a temperature inversion.
If you have spent any time on Brady Street, you will recognize a parade of pedestrians making their way past the building, including some who step inside for a drink, a game of pool, or, later, for a chance to hear some music.
While its neighborhood creds are unquestioned, it is worth remembering that this is a concert venue, and there is a marquee outdoors that is changed daily to reflect the current acts, which include an excellent Monday open mic. Very often the sign reads "No Cover," which is an inducement for a visit.
High Victorian Italianate
Records of the Wisconsin Historical Society date this building to 1885. It is almost certain this building always served as a saloon of some sort.
The Historic Designation Study Report for the Brady Street Historic District [1990] gives us a glimpse of what a tavern meant in the context of the immigrant Polish experience in early 20th century Brady St.:
Some of the oldest commercial buildings in the district are saloons, which played an important role of the early Polish community life. Beyond the opportunity to socialize in their native tongue, saloons frequently offered immigrant men a variety of services including sleeping rooms and the notarizing of legal documents. It is believed that some of the saloons even offered simple banking services for their customers.
"Simple banking services for their customers" included things like cashing payroll checks and extending credit for drinks purchased in between paydays. Certain Milwaukee bars still provide similar functions. The "cashless" society to many Milwaukeeans still means "I'll pay you for that drink later." Some tavern owners will still cash paychecks and offer other similar services, but getting a bar tab these days is mighty rough, let me tell you.
In the late 1880s and 1890s this building served as a polling place, another nice tavern function. You could vote, have a drink and wait for the returns to come in.
During prohibition, there is every reason to believe this place continued to serve alcohol. It operated as a licensed "soft drink parlor" run by Roman Kozminski and as such was permitted to sell the dreaded "near beer," which contained 1/2 per cent alcohol. (Miller 64, almost the weakest product on today's market contains a whopping 2.8 percent alcohol.)
There was a bar upstairs and one in the basement, it appears, which may give some clue as to its present name.
In 1928 Federal agents came by to purchase some "near beer" which they surreptitiously took back to their offices for testing. Guess what they actually were served? The reporter for the Milwaukee Journal explains: "Agents bought near beer in Kozminski's saloon and though they tested it and found it near beer, they went ahead and raided the place anyway, discovering real beer."
Cops!
In October of that year Federal Judge F. A. Geiger ordered the padlocking of 25 taverns in two days for selling liquor. Kozminski's was to have been the 26th, but Levi Bancroft, the U.S. Attorney, declined to prosecute due to lack of evidence. He found the search and raid to be illegal, since no illegal substance had actually been purchased by the agents.
In 1929 Mary Peplinski Paikowski, a widow with young children, owned the building, and she rented part of the space to Mrs. Margaret Patches for the purpose of operating a beauty parlor on the premises. It was called the "House of Five Dollar Permanent Wave."
That venture did not go well. That year Mrs. Patches, 28, confessed to 100 instances of forging checks, and was prosecuted in municipal court for 32 of the cases. Mrs. Patches was described as "pretty and polished" by the reporter who wrote about her scheme.
In 1930, the shop on the corner of Brady and Franklin, which is now Brady Street Futons, was a shop that sold malt and hops — a sort of head shop of the bathtub gin and home brew era. It was operated by Lawrence J. Cobus. By 1935, his market gone, the space became a flower shop.
In 1931, Max J. Stroika operated a "soft drink parlor" here in space he rented from Widow Paikowski. In 1935, with taverns once again legal, the soft drink parlor was listed as being operated by Stroika as a "Tavern." Its former use, according to Stroika, was "Tavern."
From 1936 to 1941 it operated as Tony Lass Tavern. During campaign seasons, the windows would be filled with posters for candidates like "Ermi for Sheriff, "Foster for Sheriff," "McManus for Sheriff," "Wells for Congress Republican," and "Kast Your Vote for Kastner," in 1940. (The sheriff's race was won by Joseph J. Shinners.) It was Paul Ehlert tavern in 1945.
In 1946, with the end of World War II, a whole generation of drinkers headed back stateside where the veterans would rule neighborhood taverns in Brady Street and elsewhere for decades.
The Postwar Era and Mike's Cafe
In 1930 Mike Stankiewicz operated a "Soft Drink Parlor" at 270 Brady Street, now the Roman Coin. In 1945, Stankiewicz operated a tavern bearing his name at 1689 N. Franklin Pl. It is now Hosed on Brady. [See Urban Milwaukee Bar Exam: "Hosed on Brady Loves Fire Fighters"].
By 1946 Mike was located here, across the street and within sight of his old place and he undertook some renovations to the building. He received a permit on September 13th, 1946 "to construct archway to rear room at least 7'x7′; remodel toilet rooms + swing front door outward."
The archway remains a feature of the room, and is located behind the centrally located stage. You can still see through it and watch a band from the rear, which is a novel experience. The reason for opening the door outward was to increase the capacity of the building. Fire codes favor outward-swinging doors. The door at the time was located in the center of the building. The visitor today can look up at the ceiling and tell from the tin ceiling just exactly where it and its portico were located.
In 1949 Mike put up a Fox Head beer outdoor sign. Fox Head Brewing did not resume its operations post-Prohibition until 1946. It advertised that it was brewed with Waukesha water. That was quite a selling point before the spring went dry. Fox Head went out of business in 1962.
In 1951 the inspector reduced the capacity here from 69 to 50. Why? Because the rear door still swung inward. That year also saw a great change on the outside of the building with the removal of the Fox Head sign and the installation of a very nice Schlitz sign, complete with a little globe on top. It remains a part of the building, but has since been moved inside above the entryway.
Other signs were hung in the windows, including "
Mike's Tavern
" in 1959, and "Mike's Cafe Fine Food Packaged Goods Schlitz" from 1963. In 1973, an Old Milwaukee sign made its appearance. The World War II guys were still at the bar, over a quarter century after the war, while a new battles were being waged in the jungles of Indochina and on the streets of America, including Brady Street.
By 1973 the place was for sale. "Owner retiring, ill-health. Potential for real money maker," the listing read. "Bar in basement for private parties. $49,900." The assessor took a look around and was not impressed. "Lack of ordinary maintenance. Still using coal stoker."
In 1974 Steven T. Curro bought the building for $50,000. Brady Street was becoming the counterculture capital of Milwaukee. The streets to the north featured radicals, yippies, antiwar activists, pot dealers and some involved in narcotics. These tie-dyed freaks were anathema to many of the vets on their barstools. Curro's tavern had a sign that read, "Curro's Weekly Bus to Race Track Old Style Package Goods.' Some other work was underway in 1976 including the removal of a partition and the lowering of a ceiling around what is now the stage. The walls of the former dining area (now pool room) were paneled at the time, and the paneling remains today.
Tom Beckman and William Siehr bought the place on March 4th, 1977 for $105,000 and renamed it "Up and Under," the name it bears today.
In 1978 more partitions were removed (the place must have been a warren), interior walls were finished with stucco to hide the cracks, the bar was extended 17 feet (since largely rescinded) and a grill was installed. A new suspended ceiling went in as well. That year Fein Brothers charged $2,000 for the installation of an exhaust system.
In 1982 a Pabst sign was installed, and a Schlitz sign removed. Also that year, an addition was built to the east of the building. It is 14 feet by 49 feet, and includes restrooms (with concrete block partitions, to survive attacks by rugby players) and other utility functions, including a kitchen and storage room. Other changes included moving the door to the west of the building, thereby eliminating a stairs there, and opening up much more floor space.
The tavern began featuring the blues music for which it was known. The building then came into the ownership of Peter Wolbersen and Bill Vogl, the Milwaukee cop who also owned the Five and Ten, now Red Lion. They bought it for $100,000 in 1994. [Beckman, Siehr and Vogl were also parts of the BSV partnership that owned the building at one time. Simple taverns often have complicated ownership.]
Today Wolbersen, who owns and operates the Tracks, 1020 E. Locust St., owns the building, while the tavern is a hands-on operation of Brodersen. The place varies from packed to pleasantly full, quiet to noisy as can be. The music includes many top new bands. Sturdy iron tables made by Mark Winter have the names of former Up and Under blues performers welded to their sides, although the musicians are long gone.
The bar serves some excellent beers as well as some very ordinary ones. Like Brady Street, The Up and Under is an amalgam of many things. It shows its scrapes and scruffs with pride, and has demonstrated a resilience over the decades. You can lose yourself in the vibe of an old building here, yet never lose touch of the new world around you. There is no need any more to sing the blues here.
On Tap - Sponsored by Lakefront Brewery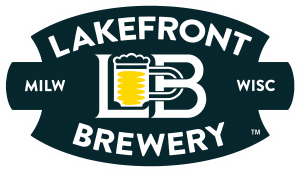 3 Floyds Brewing Co. Alpha King
Bell's Oberon Ale
Blue Moon
Dale's Pale Ale
Flying Dog Brewery Beer
Goose Island India Pale Ale
Guinness
Harp
Hennein Ale
Lagunitas IPA
Lakefront Brewery Eastside Dark
Lakefront Brewery Fixed Gear
Magic Hat Brewing Company Beer
Miller Lite
Milwaukee Brewing Co. Louie's Demise
New Belgium Fat Tire
New Glarus Moon Man
Newcastle Brown Ale
Point Special
Schlitz
Sierra Nevada Pale Ale
Smithwick's
Stella Artois
Tyranena Beer
Angry Orchard Crisp Apple
Mike Stankiewicz Pennies
Photo Gallery
The Verdict
Trade Name: The Up and Under Pub
Location: 1216 E. Brady St. Milwaukee
Neighborhood: Lower East Side
Subdivision: None
Phone Number: 414-270-0029
Website: http://www.theupandunderpub.com/
Twitter: Not Found
Description: This old "store" will celebrate its 100th anniversary in 2016. Known as a music venue, was once celebrated blues venue. Modest changes retain the atmosphere of the place, with its quirky stage in the center of the club, and fun little game room behind. Old tin ceiling shows evidence of previous doorway, and there is a surprise collection of old beer cans above, as well as a historic Schlitz sign that once hung outside. Windows offer excellent view of Brady Street. Bar serves as neighborhood gathering spot as well as concert space. Monday open mics provide remarkable array of talent.
Featured Drink: $1 Pabst special on Sunday draws a religious crowd.
Capacity: 120
Restrooms: One women's room with two stalls. One men's room with two urinal and one stall.
Year Established: Likely a purpose-built tavern since 1885. Operating as Up and Under since 1977. Under current ownership since 2006.
Year Building Constructed: 1885.
Estimated Annual Rent: 2,707 square feet at $20.43/s.f.=$55,304.01 per annum according to City Assessor's calculations. Property is assessed at 78,500 for the 3,140 square foot lot [$25.00/s.f.] and $465,500 for the 4742-square-foot building for a total assessed valuation of $544,000. Property Taxes are $17,596.74.
Property Owner: Peter H. Wolbersen. Wolbersen also owns the Tracks, 1020 E. Locust St., and was the inspiration behind Lakefront Brewery's Pumpkin Beer. Wolbersen took out a Quit Claim deed on the property on 06/01/1996 for $80,000.
Business Owner: Brodersen Up and Under LLC., Timothy J. Brodersen, Agent, 100% owner. D.O.B. 08/23/1969
Businesses: Night Club, Tavern 96% sales Alcohol, 2% Food, 2% Entertainment.
Walk Score: 95 out of 100 "Walker's Paradise." Of course,  it's Brady Street!
Transit Score: 56 out of 100, "Good Transit." Just one bus line on Brady Street, but many connections nearby. Area poses geographic challenges, hemmed in by lake and river and with a lack of connecting streets.
Games of Chance: Can't remember if I heard the sound of a dice cup. Will have to return. There are 8 amusement machines.
Games of Skill: One pool table has plenty of room where two once were. Cues could use a little attention, but isn't that true nearly everywhere these days?
Aldermanic District: 3 Nik Kovac
Police District: 1
Hours of Operation
| Is Open? | Day | Open | Close | Expected Customers | Age Restriction |
| --- | --- | --- | --- | --- | --- |
| True | Sun | 12:00AM | 2:00AM | 100 | |
| True | Mon | 5:00PM | 2:00AM | 100 | |
| True | Tue | 5:00PM | 2:00AM | 100 | |
| True | Wed | 5:00PM | 2:00AM | 100 | |
| True | Thu | 5:00PM | 2:00AM | 150 | |
| True | Fri | 12:00AM | 2:30AM | 150 | |
| True | Sat | 12:00AM | 2:30AM | 150 | |
If you think stories like this are important, become a member of Urban Milwaukee and help support real, independent journalism. Plus you get some cool added benefits.