Taverns
Hosed on Brady Loves Fire Fighters
No bar in town has more fire fighting memorabilia. Few have changed the beer signs more often.
//end headline wrapper ?>
Get a daily rundown of the top stories on Urban Milwaukee
This 1890's era building with substantial 1954 alterations has been a mainstay tavern in the Brady Street district (at 1689 N. Franklin Pl.) since it was built. Like many watering holes of the prohibition era, it fessed up to its role as a tavern in 1934 when James Gardner applied for an occupancy permit citing its "former use" as tavern.
It first appears in the city records in 1912 when Elmer Seip applied for a permit to erect an awning on the building just south of the Engine 6 firehouse at the southwest corner of E. Brady St. and N. Franklin Pl.
Today, the old tavern building nods to its even-older neighbor by bearing the too-clever-by-half name of "Hosed on Brady": a neighborhood bar with a neighborhood theme.
As recently as 1984, the tavern was limited to a capacity of only 25 — ridiculously small, especially since the firefighters could drench any fire without leaving the station house. Today the place can host 80 legally, although only about 40 customers are expected at any time — or even all day, depending.
There is much to see here, and much history to absorb, as well, for this place mixes theme, neighborhood and clientele as well as any bar you might encounter. The theme is Fire House memorabilia, the neighborhood is Brady Street, and the clientele is also Brady Street, with a touch of the off-duty on one or the other sides of the bar.
We have something to be proud of here in this 1,568 square foot bar that is filled with a variety of interesting objects, rather evenly divided at this season between Halloween, firefighting apparatus and Miller Lite banners.
The firefighting apparatus is the most interesting, enduring and expanding part of the collection. Which other bar has an ax suspended above the entry? Or a well-used, carbon-besooted breathing apparatus next to it? This place has these and other items, many of which should cause us to give thanks that we live in an age where we need not rely upon them to preserve our lives and property during a conflagration.
I'd rather have the 1912 Miller Non-Freezing pump-type fire extinguisher, manufactured by Miller-Peerless Co. of Chicago, hanging on the wall of a saloon than being used as the first line of defense in a fire, I can tell you that. Same goes for the 1915 Foamite extinguisher, with its instruction, "FOR FIRE Turn Bottom Up." The "Veribest," judging from the looks of it, was not.
There are more modern items in the display, as well as numerous badges, emblems and other indicia of the firefighters' trade. A flag memorializing the 9/11 attack, the most tragic in the history of this nation's firefighting history, is mounted on a wall.
There is a brass fire pole located at the end of the bar, close to the wall, where none but the most slender could ever conceive of using it for dancing purposes. Old fire hoses, with numerous signatures, serve as a cap to the wainscoting on the bar's south wall. There is also a hydrant, an alarm box, and various items that show up unannounced, some exhibiting the firefighter's plucky sense of humor. They get tacked to the wall. Red flashers on the ceiling light when the fire truck next door goes on a call. You should be there when that happens.
The facade of the building was probably quite nice originally, until a 1954 remodeling that added an angled stone projection to its first floor, along with today's recessed doorway. A look at the upper floor shows a much more attractive building, but the addition may now be historic enough to merit retention in the future. Let's hope not.
The main tavern floor here is recent. Towards the back an unobstructed pool table sits on an original maple floor dating to the building's earliest years.
Back in 1926, owner Gardner took out a permit to underpin the structure, which appears to rest on a solid limestone foundation. Perhaps it had sagged in the middle.
The fickle fates of a post-prohibition tavern are seen in the successive beer signs that have hung above the door. In 1938, Ziegler Brewing Co of Beaver Dam advertised its wares with a 30" x 60" neon sign. In 1940, Joseph Schlitz Brewing Co. of Milwaukee applied to replace the sign, but this went nowhere, and instead Fox Head Brewing Co. of Waukesha got a 4' x 2' sign. By 1946, Schlitz was back with its sign, and in 1948 the place was advertised as "G+G Bar."
That year, G+G put  Blatz on tap, and a Blatz sign was erected above, but not for long, for it was soon replaced that year by a Schmidt City Club sign.
Schlitz was back in 1950 with Gilbert O. Krueger running the place.
In 1954 the place settled into its current look when Krueger got a permit to alter the front to the configuration we now endure.
A 1960 sign read "Schlitz Krueger's Air Conditioned," setting this place ahead of its hotter Brady Street  competitors. A photo from the era, displayed in the bar, shows a smart, well-cool clientele enjoying the hospitality there.
But Krueger was not done playing his games with the beer distributors at his nickel-and-dime joint. In 1961 a Pabst sign replaced the one from Schlitz, and the place took on the name of "Krueger's Lounge," with a fancy "K" shield on the sign.
In 1976 Walter J. Baade attempted to buy the place, but this went nowhere. In 1979 Vern Olson bought it, and it remains in his family's hands. At the time, Gary Olson ran it. That year, a Pabst sign was installed reading "Franklin Place," and it was known by that name until the current iteration.
In 1984 the city inspector was alarmed by an extension cord powering the pool table lights, and that was soon remedied by owner Ruth Olson and Brian J. Olson, operator.
Today, the place is just plain fun, and a good afternoon drinking destination. This is a place where Jeopardy! is followed closely.
The afternoons offer a special treat of pull-tab specials. Order a drink, and you get a card with 5 slots to pull. Three are for full price; one for half-price, and the other gets you a drink for just $1. If you're lucky, like Jeff Beutner, our Yesterday's Milwaukee columnist, and a not infrequent Hosed habitué, you'll find the $1 tab more often than not.
On Tap - Sponsored by Lakefront Brewery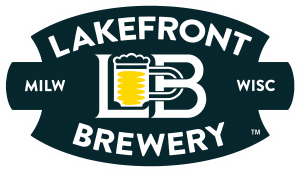 Blue Moon Belgian White
Lakefront Brewery IPA
Lakefront Brewery Riverwest Stein
Miller High Life
Miller Lite
New Glarus Spotted Cow
Pabst Blue Ribbon
Lakefront Brewery Fixed Gear
The Rundown
Location: 1689 N. Franklin Place, City of Milaukee
Neighborhood: Lower East Side; "Brady Street"
Phone number:  (414) 223-3919
Website: http://hosedonbrady.com/
Description: Very old Brady Street bar ties in theme to neighboring Fire House #6. "Suck It" has meaning here, is on outdoor sign and on company website, with Pat's name added. Why? The answer is complicated.
Food: Vending machine candy, and a variety of jerky products.
Signature Drink: The "Blowout Sale" includes $2 Redd's Strawberry Bottles. Just go for the pull tabs, or see what they serve you when the fire department lights go off.
Capacity: 80 in 1,568 square foot tavern. Once had cap of 25
Restrooms: One for men, one for women.
Year Established: Built, apparently as a tavern, in 1890. In use during Prohibition. Rather continuous ownership and operation as Gilbert's, Franklin Place, and now Hosed on Brady.
Year Building Constructed: Built 1890, renovated in 1954 at cost of $4,000.
Estimated Annual Rent: $28,114 according to assessor's calculations. Total tavern sales in 1976, from same source, was $23,926.
Walk Score: 94 out of 100, "Walker's Paradise"
Transit Score 54 out of 100, "Good Transit." Will be better once mayor gets streetcar running here.
Games of Chance: 5. Also ATM.
Games of Skill: Pool table; darts; matching wits with Jeff Beutner and gang at Jeopardy! Good luck.
Aldermanic District: 3rd; Nik Kovac.
Photo Gallery
Hours of Operation
| | | | | | |
| --- | --- | --- | --- | --- | --- |
| Is Open? | Day | Open | Close | Expected Customers | Age Restriction |
| True | Sun | 11:00AM | 2:00AM | 40 | |
| True | Mon | 2:00PM | 2:00AM | 40 | |
| True | Tue | 2:00PM | 2:00AM | 40 | |
| True | Wed | 2:00PM | 2:00AM | 40 | |
| True | Thu | 2:00PM | 2:00AM | 40 | |
| True | Fri | 2:00PM | 2:30AM | 40 | |
| True | Sat | 11:00AM | 2:30AM | 40 | |