Bar Exam
Major Goolsby's, Still a Great Sports Bar
One of nation's first, where Charles Barkley and Reggie Jackson, among others, hung out.
//end headline wrapper ?>
Get a daily rundown of the top stories on Urban Milwaukee
There are many sports bars in Milwaukee, but since the beginning of the 1970s the leading All-Star player in our Tavern League is indisputably Major Goolsby's, 340 W. Kilbourn Ave. It was geographic proximity, not a marketing gimmick, that made this location across the street from the UWM Panthers Arena, former home of the Milwaukee Bucks, the home of a sports bar, the city's first.
People who travelled downtown for a game might need a place to stop and buy a meal and a couple of drinks before and/or afterwards. Why not surround them with sports memorabilia and lots and lots of televisions in case they couldn't afford arena prices or just wanted to scalp their tickets and watch the event from a barstool?
So prominent was Major Goolsby's stature as a Home Team roost that in 1979 Frank Gallagher, the Commissioner of the International Hockey League, issued an edict forbidding visiting teams from entering the establishment after three members of the Flint Generals beat up some Admirals fans there after a loss. In 1986, Reggie Jackson, the California Angels baseball slugger, slugged a patron who had been bugging him. The DA found them both culpable. Each got a ticket.
Goolsby's even has a
Charles Barkley
incident in its history. No, not from 1991 when Barkley spent a night in jail after punching a guy outside a tavern at closing time — that happened at
Rosie's
.
The Goolsby's episode was the good Barkley who signed autographs for kids, bought drinks for 30 and tipped well during a visit to the tavern. [See Urban Milwaukee Taverns: Major Goolsby's America's 8th Best Sports Bar.]
Barkley is now immortalized in the form of a Fiberglas piggybank that wears his #34 and is in the entrance of the tavern. When Green Bay Packer Reggie White's church in Tennessee was burned in an arson fire in 1996, customers filled the animal with change. The sum was later matched by Goolsby's owner Jerry Cohen and donated to Reverend White at an event.
These historic vignettes add a bit of color and texture to the place, putting some meat and bones on the jersey-covered walls.
Goolsby's has been ranked among the top ten sports bars by Fox News, Foursquare and Sports Illustrated. We'll go inside in a moment, but first let's discuss a little business.
Old Bar New Landlord
Goolsby's is located in a single-story 1951 building on the northeast corner of W. Kilbourn Ave. and N. 4th St. The property is owned by Journal Media Group, which announced its sale last week to the Gannett chain. It is the only property on the block that is not part of the newspaper's operations. Most of the buildings are vacant or largely unused. The remainder of the property is a little-used parking lot. The entire block is considered a likely development site. The streetcar extension would bring a line up N. 4th St. right past the property. Whether it will deposit customers on Goolsby's doorstep, and whether the huge Journal Sentinel building, largely vacant, will continue to house its ever-diminishing operations is unknown at this time. In June, a Gannett subsidiary sold the company's headquarters in suburban Washington for $270 million.
Major Goolsby's. Inc., has taken out insurance against the eventuality it will be displaced by also operating the first floor restaurant and bar at Historic Turner Hall, 1038 N. 4th St., just up the street. Yet there is concern that the possible closing of N. 4th St. between W. Highland and W. Juneau avenues for a "Live Block" could kill non-game day traffic downtown with the addition of yet another superblock on the west side of the river.
A True Sports Entertainment District
Developers and NBA team owners (in Milwaukee, they are one and the same), like to talk about the "synergies" that occur when valuable real estate is created through a public-private financing of a basketball arena. The tax-exempt arena is expected to serve as a catalyst for the development of adjacent properties, some of which would form an "Entertainment District," making the whole into a "Year-Round Destination."
These projects, when they materialize, are very often filled with chain restaurants and similar touristy operations. This is fine for those major league cities that are entertainment deadzones. But in Milwaukee, with its heavily developed party infrastructure, there is some concern that a Bucks entertainment district could cannibalize business from places like Major Goolsby's, Turner Hall and elsewhere, especially if the street is to be closed to traffic just a block to the north.
The ripple effect could spread to Old World Third St., Water St. and as far east as Shank Hall and as far west as The Rave. But the Bucks management has promised local participation in its new wonderland, and Major Goolsby's, Inc. would be considered on the short list of qualified businesses to operate such a concern if the management is looking for a local partner.
However, former Milwaukee mayor John Norquist has cautioned that for the Bucks to build a bar would be misguided and likely to fail.
The history of the area, including the long-running success of Goolsby's shows that Milwaukee can generate its own homegrown entertainment district without the involvement of mega-capital.
Always a Busy Corner
The site of Goolsby's has always been a busy corner in Milwaukee. There has been a convention center of one sort or another located within a few blocks for 130 years, and the site, just north of the passenger rail station, was a popular location for hotels and other naturally occurring tourist attractions.
In 1894, the location of Goolsby's was a cigar maker and saloon. By 1910 it had become a hotel, and possibly a rather low one, with hardly the dignity of the Republican House, which was located on the same block just to the east. The Republican House stood from 1886 to 1961, and was the birthplace of the American League on March 5th, 1900, so the area's sports creds are excellent.
The original building on the Goolsby site was gone by 1951 when a modest, one-story building was built as Ed Lammi's Restaurant. Its granite facade largely remains. Back then, downtown really was an entertainment zone, and some establishments like Deutsch and Graun's which was located here in 1958, drew large crowds and were well-staffed and operated. Howard H. Graun died in 1966, and the restaurant operated until 1970 as Joe Deutsch's. The place then became Al Maguire's "Time Out" before being purchased by Jerry Cohen in 1971, when it took its current style and form as Milwaukee's first, and one of the nation's pioneering, sports bars.
Let's Go In
The entrance to Goolsby's is on the Kilbourn side of the building. Barkley the pig is immediately to your right as you step into a large room added early during the Goolsby era. The tall-ceilinged space is ringed with flat screen televisions (there are 50 in the building). Below the televisions on the north wall stretches a very long bar; the room itself is dotted with seating of every conceivable restaurant configuration — tables, tall tables, booths, benches, stools, chairs, standing room areas and the wooden swiveling seats that serve the bar. The walls, with the angled knotty pine paneling so popular with saloon builders in the 1970's, are mostly obscured by the memorabilia that hang on them. Here is a faded Casey Stengel photograph. I remember that name. There is a ticket to the National League and American League World Series Game of 1945, held at Wrigley Field. That was the last time the Chicago Cubs were in the World Series, and it did not go any better for the team than the six other times they made it to the big game. "We Are MARQUETTE" one sign announces. Many vintage pennants are hung on the south wall. The whole place is lit by skylights and a surprising number of windows that show the scene on the street outside.
Above is a sign offering Coca-Cola for "!.10 Per Case Ice Cold Plus Deposit." It has been a long time since Goolsby's has seen any returnable bottles, that's for sure.
Elsewhere is a letter Cohen wrote in 1995 to Bud Selig suggesting the Brewers simply field a team of lovable misfits, rather than waste too much money on superstars. Bud's response is posted as well:
You have some extremely interesting ideas and I have shared them with many of our people here and in New York," the then-chairman of the Executive Council of Major League Baseball wrote. "There is no question that the small market clubs will have to be very creative to survive in the coming years.
A middle room hosts a broadcast booth and an area that can be roped off for special events. On the table on the day I visited, the headline on the Milwaukee Journal Sentinel announced that paper's purchase by Gannett. The westernmost room, part of the original building, is named the "Jacques Trap Bar." This is a rather clever name if you are one for bilingual puns of the decidedly locker room variety. This bar is usually closed off unless there is a sporting event nearby. There is a Harley-Davidson motorcycle on display in this room, as well as another curious sports letter.
This one was from Jim Foley of the Houston Rockets dated January 24th, 1987.
Jerry: The enclosed photos belong on your wall framed. Kenny Major is a tight end and Darrell Goolsby is a wide receiver for RICE UNIVERSITY here.

"MAJOR AND GOOLSBY."
Sanborn Map of the Site
On Tap - Sponsored by Lakefront Brewery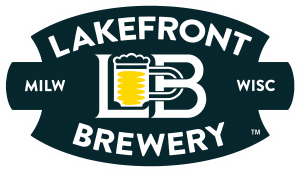 Angry Orchard Cider
Blue Moon
Coors Light
Lakefront IPA
Lakefront Riverwest Stein Beer
Leinenkugel Octoberfest [Seasonal]
Miller Lite
Murphy's Irish Stout
New glarus Spotted Cow
Newcastle Brown Ale
Miller High Life
Photo Gallery
The Verdict
Location: 340 W. Kilbourn Ave., Milwaukee
Neighborhood: Kilbourn Town
Phone Number: 414 271-2414
Website: http://www.majorgoolsbys.com
Facebook: https://www.facebook.com/Major-Goolsbys-328360533761/timeline/ Account is quite active.
Twitter: @MajorGoolsbys Frequent posts.
Description: Ranked by several sources among America's best sports bars, Goolsby's has been under consistent management and ownership for more than four decades. Just enough gimmicks, in-jokes and history to give the place some character beneath the autographed jerseys.
Capacity: 400.
Restrooms: Men's, women's, large.
Year Established: 1971
Year Building Constructed: 1951; addition c. 1976.
Estimated Annual Rent: 6466 square feet at $16.55/s.f.=$107,012.30 per annum according to City Assessor's calculations.  Property is assessed at $264,000 for the 6,600 square foot lot [$40/s.f.] and $867,000 for the 6,466-square-foot building for a total assessed valuation of $1,131,000. Taxes of $36,708.90 paid in full.
Property: Long owned by Journal Media Group and its predecessors. Soon to be owned by Gannett, which announced the purchase of the company Wednesday.
Owner: Major Goolsby's, Inc. First partner is Patrick J. Murphy, [D.O.B. 12/28/1963]. with 40 per cent ownership stake. Apparently no other partner holds 20 per cent or more of corporation. Corporation chartered by Jerry Cohen on 11/08/1971 as Bacon & Eggs Ltd.
Walk Score: 92 out of 100 "Walker's Paradise" This is partly because N. 4th St. has not been closed to create yet another superblock. Score seems a bit high due to dearth of amenities in area. You simply can't buy all your food at Usinger's, the Spice House and the Wisconsin Cheese Mart.
Transit Score: 72 out of 100, "Excellent Transit." Would seem to be ideal intersection for a streetcar.
Games of Chance: Two amusement machines.
Games of Skill: Team Trivia.
Trade Name: Major Goolsby's
Aldermanic District: 4 Robert Bauman
Police District: 1
Subdivision: None
Hours of Operation
| Is Open? | Day | Open | Close | Expected Customers | Age Restriction |
| --- | --- | --- | --- | --- | --- |
| True | Sun | 12:00AM | 2:00AM | 200 | None |
| True | Mon | 11:00AM | 2:00AM | 200 | None |
| True | Tue | 11:00AM | 2:00AM | 200 | None |
| True | Wed | 11:00AM | 2:00AM | 200 | None |
| True | Thu | 11:00AM | 2:00AM | 200 | None |
| True | Fri | 11:00AM | 2:00AM | 200 | None |
| True | Sat | 11:00AM | 2:00AM | 200 | None |
If you think stories like this are important, become a member of Urban Milwaukee and help support real, independent journalism. Plus you get some cool added benefits.
Displaying political contributions between people mentioned in this story. Learn more.
Bar Exam