Goll Mansion Project Renderings
//end headline wrapper ?>
Get a daily rundown of the top stories on Urban Milwaukee
New Land Enterprises has made renderings available of their Goll Mansion project.  We've reposted them here to continue discussion on the proposed development.
We'd like to give you a sneak peek at our planned high-rise development at 1550 N. Prospect – Milwaukee's premier lakefront site. This project will only have 2 and 1 units per floor,with direct unit access from the elevator, private amenities such as a swimming pool, state of the art fitness facility, and spa. More importantly, the fully restored Goll Mansion will serve as a world class amenity for the residents of the building and their guests.
As a refresher on the issue, here is what Urban Milwaukee co-author Dave Reid had to say about the development in his first article on the project.
New Land Enterprises' development of the Goll Mansion property, located at 1550 N. Prospect Avenue, has been in the works since 2005 when New Land Enterprises purchased the property. The current plan is to build a 27-story 35-unit condominium building that would utilize the historic Goll Mansion as the lobby of the condominium building. This plan would add $60 million to the City of Milwaukee's tax base, enhance the skyline, bring new residents to the city and save the Goll Mansion.
And now for the renderings…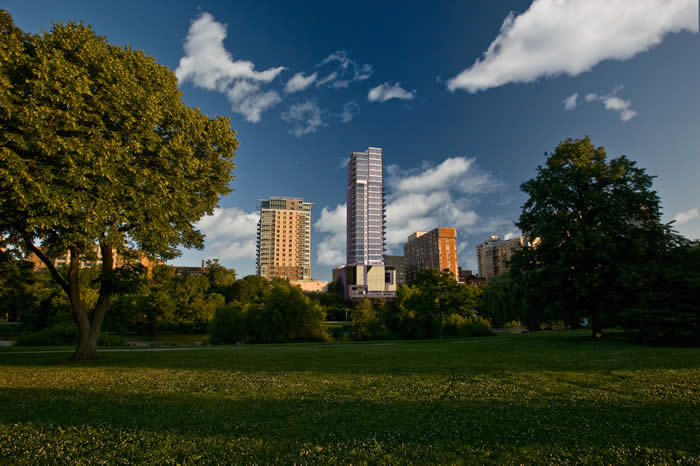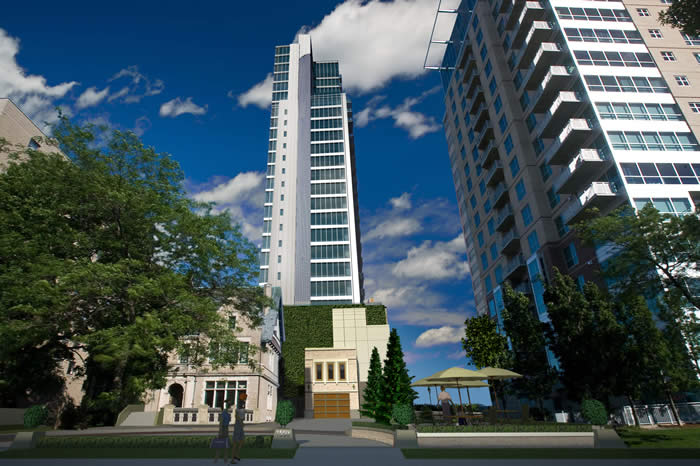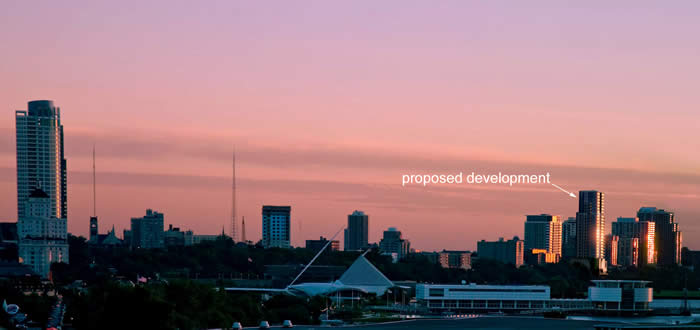 For the sake of simplicity, we ask that you continue discussion of this project on our previous article on the issue.