Building Info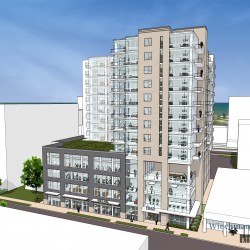 Address

:

1832-1840 N. Farwell Ave.

Architect

:

Kindness Architecture

Status

:
Proposed 13-story tower by Jim Wiechmann for 1832 N. Farwell Ave. and 1840 N. Farwell Ave.on Milwaukee's Lower East Side.
Project is to include 153 units over 13 floors, with 10,000 square-feet of office space. 215 parking stalls would be included. Estimated cost is $33 million.
Project was first introduced in February of 2016.
Photos