Press Release
Zilber Family Foundation Executive Director Susan Lloyd to Step Down
Gina Stilp Named Executive Director as of July 5
Milwaukee, June 27, 2018 — The Board of Directors of the Zilber Family Foundation ("the Foundation") announced today that Susan Lloyd, executive director, has decided to transition from the organization effective December 31, 2018. The Board also announced that Gina Stilp will be rejoining the organization as its new executive director, effective July 5, 2018.
"On behalf of my family, our board of directors and staff, we are immensely grateful for the innumerable contributions Susan has made to Milwaukee, and for her unwavering stewardship of Joe and Vera Zilber's legacy," said Marcy Zilber Jackson, chair of the Zilber Family Foundation board of directors. "Over the past 10 years, Susan and our team have fulfilled Joe and Vera's wishes to invest in the organizations and programs that build a stronger, safer, healthier Milwaukee. Their plan was born from a love of their hometown, but was driven by a deep commitment to meaningful results.  Susan not only understood that, but honored that every day."
Lloyd joined the organization in 2008, moving to Milwaukee from Evanston, Illinois. She previously ran her own firm, Lloyd Consulting, which helped philanthropic and nonprofit organizations design programs and measure impact, and spent 14 years as program director for the MacArthur Foundation. As part of this transition, Lloyd will remain with the Foundation in a consulting capacity, collaborating with Stilp, the board, partners, and others to ensure a seamless transition over the next six months. Lloyd intends to remain in Milwaukee and will resume her consulting work at the conclusion of this transition.
Stilp is returning to the Zilber Family Foundation where previously she served for seven years in various positions of increasing responsibility, including senior program officer. Most recently, Stilp served as social innovation director at Dohmen Constellations.
"The past 10 years have been creatively, intellectually, and emotionally fulfilling in ways that I never truly imagined were possible," said Lloyd. "The work of the Zilber Family Foundation board of directors, staff, partners, and grantees is transforming Milwaukee in ways both seen and unseen, and it has been a tremendous honor to do my part. As we commemorate the 10 year anniversary of the $50 million Zilber Neighborhood Initiative, now is the right time to not only celebrate the accomplishments of our non-profit partners, but also to transition leadership of the Foundation to Gina, a leader who the board of directors and I very much trust, admire, and agree is the right person to lead the Foundation into the future."
The Foundation announced the 10-year Zilber Neighborhood Initiative in 2008 and, in 2009 and 2010, selected several Milwaukee neighborhoods for investment. Since then, residents, nonprofit leaders, educators and business owners in Lindsay Heights, Clarke Square, Layton Park, Burnham Park, and Silver City have come together to envision the future of their neighborhoods and take action. On July 13, the Foundation board of directors will host a party at the Discovery World Pavilion, the first event at the new lakefront addition, to celebrate the accomplishments of neighborhood and nonprofit leaders.
"Milwaukee is coming together in new, focused ways to take action for a better, more vibrant future," said Jackson. "The Zilber Family Foundation is steadfast in its commitment to our mission of supporting organizations throughout our community that address basic needs and help ensure personal safety, increase access to social and economic opportunity, and improve the quality of life in our neighborhoods. Thanks to Susan, Gina, our team, and our partners, the Foundation is well-positioned to continue supporting our community's leaders who work every day to improve the quality of life for their neighbors."
Mentioned in This Press Release
Recent Press Releases by Zilber Family Foundation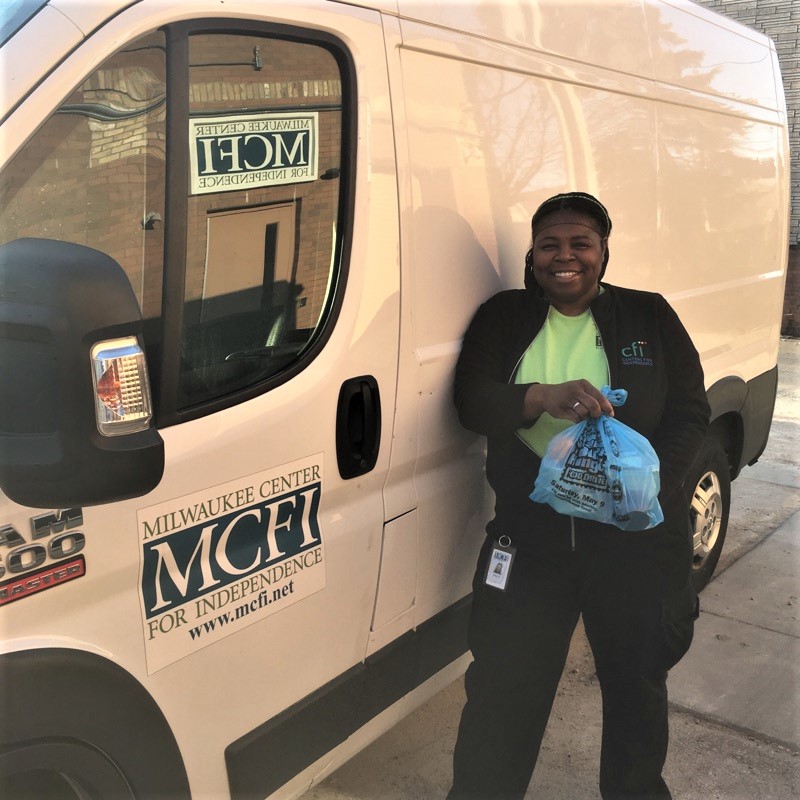 Apr 16th, 2020 by Zilber Family Foundation
First round of grants to support current grantees and immediate COVID-19 response efforts in Milwaukee and Hawaii.