Press Release
YPWeek Wisconsin Further Expands to Include 25 Communities
2017 Bubbler Awards Applications Open
Milwaukee, Wisc. January 3, 2017 — NEWaukee is proud to announce the expansion of YPWeek Wisconsin to include 25 communities in 2017; Ashland, Door County, Eau Claire, Fond du Lac, Fox Cities, Green Bay, Hayward, Kenosha, La Crosse, Oshkosh, Madison, Manitowoc, Marinette, Marshfield, Milwaukee, Phillips, Portage, Platteville, Racine, Sheboygan, Stevens Point, Superior, Waukesha County, Wausau, and Wisconsin Rapids. The grassroots statewide program will run April 22 to 29, 2017 with each community presenting a variety of programs that empower young professionals to take ownership and pride in their home towns.
YPWeek Wisconsin is modeled after a program started by NEWaukee in 2012 to provide a weeklong series of events focusing on discovery, adventure and meaningful conversations about the issues that matter to young professionals in the Milwaukee area. YPWeek Wisconsin has continued to reach across the state with the support of the
Wisconsin Economic Development Corporation
(WEDC) since 2015, and its participants have collaborated with the agency on a communication strategy designed to retain, excite and grow the state's talent pool. YPWeek will incorporate that strategy into its programming, leveraging "THINK-MAKE-HAPPEN," the initiative's guiding brand statement, as an organizing theme.
After two years of successful expansion of YPWeek Wisconsin, NEWaukee has built the nation's largest millennial talent network. YPWeek Wisconsin currently showcases 25 communities, but the intention is to include all 72 Wisconsin counties. As the 72 Initiative grows, NEWaukee provides the following to emerging leaders across the state:
—  United Program Offering: world-class and turnkey programs that bring young professionals from across the state together.
— Leadership Learning Institute: best practice sharing and training that fortifies young professional organizational leaders with needed skills. Concordia University Wisconsin has partnered with NEWaukee to create the LeadNOW Bootcamp.
— Peer Network: connection points between leadership across the state as well as for individuals to navigate the state.
"YPWeek taps and channels the passion Wisconsin's young professionals bring to the workplace to help build and sustain Wisconsin's strong workforce and high quality of life," explains Angela Damiani CEO and Co-Founder of NEWaukee. "Through YPWeek we have created the nation's most comprehensive and collaborative talent engagement strategy."
The statewide initiative also features the 2017 Bubbler Awards: Best Places to Work for Young Professionals in Wisconsin. The Bubbler Awards shines a light on the companies who have made great strides to accommodate the interests of a shifting workforce. There's a common perception that Millennials are discontent or disinterested in traditional forms of employment. We are eager to showcase the reality of how many Wisconsin-based companies are adjusting and creating environments that allow young professionals to call this state home.
The nomination and selection process establish a framework for existing and emerging young professionals throughout the state to collaborate and brand Wisconsin as a workplace destination for Millennials. The evaluation centers on what Millennials are looking for in today's workplace including: competitive salary and benefits, opportunity for advancement, work-life balance, and employee and community engagement. The application will close on February 28th, 2017 and the Bubbler Awards winners will be announced on March 6th, 2017.
YPWeek Wisconsin 2017 is presented by the following organizations: City of Platteville Museums Department, City of Platteville Recreation, City of Waukesha, Coastal YPN, Connect Madison, Current – Wisconsin Rapids, Current Young Professional Network , E3YP, Emerging Leaders, Fox Cities Chamber of Commerce, Greater Green Bay Chamber of Commerce, GreenLight, Ignite Leadership Network of Portage County, La Crosse Area Chamber of Commerce, M&M Chamber of Commerce – Young Professionals, Madison Magnet, Marshfield Young Professionals, MCDEVECO, NEWaukee, NexGen YP Network, Northwest Wisconsin Workforce Investment Board, Inc., Portage Chamber of Commerce, Propel Oshkosh, Pulse Young Professional Network, SAIL, Young Professionals of Manitowoc County, Waukesha County Business Alliance, Y-Link, Young Professionals of Chippewa Valley, Young Professionals of Fond du Lac, Young Professionals of Racine
For more information about YPWeek Wisconsin 2017, please visit: www.ypweek.com.
YPWeek Wisconsin 2017 brings together young leaders in 25 communities, at purposefully chosen locations that integrate the unique cultural assets with meaningful learning or social interaction. The activities engage the millennial workforce in activities and experience that are important to them while educating employers on the important role these functions play in retaining their workforce. Major sponsors of YPWeek Wisconsin 2017 include: Wisconsin Economic Development Corporation, Aurora Health Care, Concordia University Wisconsin and WTMJ 620.
NEWaukee is a social architecture firm that specializes in community-based signature experiences centered on high-profile issues of importance for the city of Milwaukee. NEWaukee also provides consumer, employer brand and talent engagement services to employers looking to attract and retain talent necessary to grow their businesses.  Visit www.newaukee.com to learn more.
Wisconsin Economic Development Corporation (WEDC) leads economic development efforts for the state by advancing and maximizing opportunities in Wisconsin for businesses, communities and people to thrive in a globally competitive environment. WEDC provides resources, operational support and financial assistance to companies, partners and communities in Wisconsin. WEDC achieves its mission through initiatives driven by five strategic pillars: business development; community and economic opportunity; strategic economic competitiveness; state brand management and promotion; and operational and fiscal excellence. Working with more than 600 regional and local partners, WEDC develops and delivers solutions representative of a highly responsive and coordinated economic development network. Visit InWisconsin.com to learn more.
Mentioned in This Press Release
Recent Press Releases by Newaukee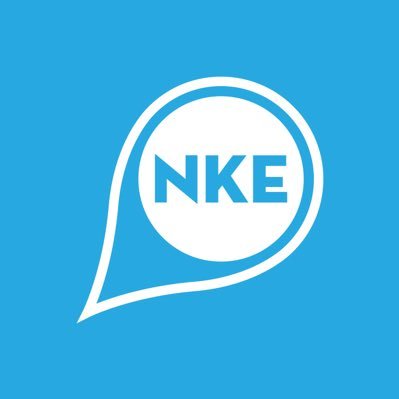 Oct 14th, 2020 by Newaukee
Tickets Available for NEWaukee's Virtual 'YPWeek' Conference on October 20 & 21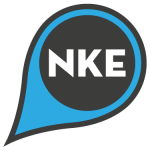 Feb 27th, 2020 by Newaukee
University Invests in NEWaukee Programming for Young Professionals