Press Release
YPWeek Wisconsin Announces 2018 Program Lineup, NEWaukee Announces Northwestern Mutual as Presenting Sponsor of YPWeek Milwaukee
The grassroots statewide program will run April 20 to 28, 2018.
Milwaukee Milwaukee, Wisc. February 15, 2018 — NEWaukee is proud to announce the expansion of YPWeek Wisconsin to include 27 communities, 200+ events, and 30 public projects in 2018. Also this year, Northwestern Mutual is returning as the presenting sponsor of YPWeek Milwaukee programming. The grassroots statewide program will run April 20 to 28, 2018 with each community presenting a variety of programs that empower young professionals to take ownership and pride in their hometowns and inspire their peers to think differently and make things happen in Wisconsin.
YPWeek was started by NEWaukee in 2012 to provide a weeklong series of events focusing on discovery, adventure, and meaningful conversations about the issues that matter to young professionals in the Milwaukee area and has grown in events and attendance each year since it began. This year, YPWeek Milwaukee presented by Northwestern Mutual will feature programs around healthy living, Milwaukee's arts and culture scene, professional development, and several other community events put on by Milwaukee's young professional and social groups including Creative Mornings/Milwaukee, East Town's Coffee Connections, RokkinCat's Hack & Tell, and Startup Milwaukee's 'Emerge'.
NEWaukee is proud to have Northwestern Mutual return as the presenting sponsor of YPWeek Milwaukee for the second year in a row. Through YPWeek, Northwestern Mutual will be able to showcase their impact on and investment in Milwaukee to the young professional community that calls it home. YPWeek programming will bring people into Northwestern Mutual's Tower and Commons, and feature their leadership throughout the week's events.
"This is a great opportunity to have meaningful conversations about things that matter to the Milwaukee community – especially to our young professionals," says
Jo Eisenhart
, Executive Vice President at Northwestern Mutual. "There's a lot of opportunity in the Milwaukee job market, and we're proud to help lead the dialogue for continued growth."
At a statewide level, YPWeek Wisconsin has continued to reach across the state with the support of the Wisconsin Economic Development Corporation (WEDC) since 2015, and its participants have collaborated with the agency on a shared communication platform designed to retain, excite, and grow the state's talent pool. YPWeek incorporates this platform into its programming, leveraging "Think-Make-Happen," an organizing theme.
After three years of successful expansion of YPWeek Wisconsin, NEWaukee has built the nation's largest millennial talent network. YPWeek Wisconsin currently showcases 27 communities: Beaver Dam, Beloit, Chequamegon Bay, Clark County, Dodge County, Eau Claire, Fond du Lac, Fox Cities, Green Bay, Jefferson County, Kenosha, La Crosse, Madison, Manitowoc, Marinette, Marshfield, Milwaukee, Oconomowoc, Oshkosh, Racine, Rusk County, Sheboygan, Stevens Point/Plover, Viroqua, Walworth County, Waukesha, Wausau, and Wisconsin Rapids.
In reflecting on the week's theme, organizers have uncovered their community's version of the state's shared communication platform:
THINK: Bold and inspiring conversations about critical issues such as: 'Policy and a Pint' in Wausau featuring newly elected officials and a 'Political Open Mic' in Milwaukee allowing people of different political backgrounds to discuss and come up with solutions around an issue affecting the community.
MAKE: Various showcases of historic and present production in Wisconsin such as: 'Backstage Pass to Stevens Point Brewery' in Stevens Point, and 'The Side Hustle' in Fond du Lac featuring a local entrepreneur.
HAPPEN: Colorful access points to the state's distinct characteristics such as: Oshkosh's annual Meat Raffle, Poker Bowling in Marinette & Menominee, and 'We Are Wausau', a cultural fair showcasing all that Wausau has to offer.
"Curating these events allows young people in our state to highlight what living here means to them and create new experiences that spark engagement in their communities." says Angela Damiani, CEO and Co-Founder of NEWaukee. "YPWeek gives everyone a chance to work collaboratively and passionately towards making Wisconsin the ultimate destination."
Continuing this year, each community will complete at least one public project that leaves a lasting positive imprint on their town. With the correlation of Earth Day falling within the week once again, many communities have organized large-scale neighborhood and park clean-ups.
Green Bay will host this year's statewide kickoff event on Saturday, April 21, 2018. Millennials from across the state will travel to Green Bay for the official launch of the week and and participate in the largest statewide young professional event. To learn more about the kickoff party and to view the entire lineup of events visit: www.ypweek.com.
The statewide initiative also features the 2018 Bubbler Awards: Best Places to Work for Young Professionals in Wisconsin. The Bubbler Awards shines a light on the companies who have made great strides to accommodate the interests of a shifting workforce. There's a common perception that Millennials are discontent or disinterested in traditional forms of employment. These awards showcase the reality of how many Wisconsin-based companies are adjusting and creating environments that allow young professionals to call this state home.
The nomination and selection process establish a framework for existing and emerging young professionals throughout the state to collaborate and brand Wisconsin as a workplace destination for Millennials. The evaluation centers on what Millennials are looking for in today's workplace including: competitive salary and benefits, opportunity for advancement, work-life balance, and employee and community engagement. The application will close on February 28th, 2018 and the Bubbler Awards winners will be announced on March 14th, 2018.
For more information about YPWeek Wisconsin 2018 and the Bubbler Awards, please visit: www.ypweek.com.
YPWeek Wisconsin 2018 brings together young leaders in 27 communities, at purposefully chosen locations that integrate the unique cultural assets with meaningful learning or social interaction. The activities engage the millennial workforce in activities and experience that are important to them while educating employers on the important role these functions play in retaining their workforce. Visit ypweek.com to learn more.
NEWaukee is a social architecture firm that specializes in community-based signature experiences centered on high-profile issues of importance for the city of Milwaukee. NEWaukee also provides consumer, employer brand and talent engagement services to employers looking to attract and retain talent necessary to grow their businesses.  Visit www.newaukee.com to learn more.
Wisconsin Economic Development Corporation (WEDC) leads economic development efforts for the state by advancing and maximizing opportunities in Wisconsin for businesses, communities and people to thrive in a globally competitive environment. Working with more than 600 regional and local partners, WEDC develops and delivers solutions representative of a highly responsive and coordinated economic development network. Visit www.inwisconsin.com or follow WEDC on Twitter @InWisconsin to learn more.
Northwestern Mutual  has been helping families and businesses achieve financial security for more than 160 years. Through a distinctive, whole-picture planning approach, we empower our clients to make the most of every single day and plan for important moments in their future. We combine the expertise of our financial professionals with a personalized digital experience to help our clients navigate their financial lives every day. With $250.4 billion in assets, $28.2 billion in revenues, and more than $1.6 trillion worth of life insurance protection in force, Northwestern Mutual delivers financial security to more than 4.4 million people who rely on us for life, disability income and long-term care insurance, annuities, brokerage and advisory services, trust services, and discretionary portfolio management solutions. The company holds more than $100 billion of client assets as a part of its wealth management company and investment services. Northwestern Mutual ranks 97 on the 2017 FORTUNE 500 and is recognized by FORTUNE® as one of the "World's Most Admired" life insurance companies in 2018.
Northwestern Mutual is the marketing name for The Northwestern Mutual Life Insurance Company (NM), Milwaukee, WI (life and disability insurance, annuities, and life insurance with long-term care benefits) and its subsidiaries. Northwestern Mutual and its subsidiaries offer a comprehensive approach to financial security solutions including: life insurance, long-term care insurance, disability income insurance, annuities, life insurance with long-term care benefits, investment products, and advisory products and services. Subsidiaries include Northwestern Mutual Investment Services, LLC (NMIS) (securities), broker-dealer, registered investment adviser, member FINRA and SIPC; the Northwestern Mutual Wealth Management Company® (NMWMC) (fiduciary and fee-based financial planning services), federal savings bank; and Northwestern Long Term Care Insurance Company (NLTC) (long-term care insurance). For more information, please visit: northwesternmutual.com.
Mentioned in This Press Release
Recent Press Releases by Newaukee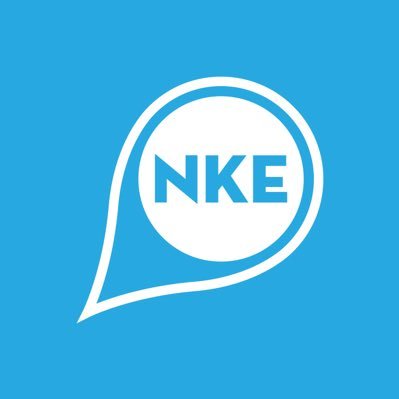 Oct 14th, 2020 by Newaukee
Tickets Available for NEWaukee's Virtual 'YPWeek' Conference on October 20 & 21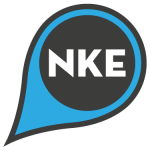 Feb 27th, 2020 by Newaukee
University Invests in NEWaukee Programming for Young Professionals