Press Release
Women in Travel Summit 2017 Coming to Milwaukee in April
500 travel bloggers, influencers, and industry members will be exploring the city
MILWAUKEE — (March 27, 2017) The Women in Travel Summit 2017 (WITS) comes to Milwaukee April 21-23, when 500 travel bloggers, influencers, and industry members will meet for a weekend of learning and networking. But this year's conference, held at the Hilton Milwaukee City Center, also serves a secondary purpose — to showcase the city.
"We're thrilled to be hosting the 2017 Women in Travel Summit and can't wait to welcome this group of talented, adventure-loving writers. We're excited to show them the best of Milwaukee," said Kristin Settle, director of communications at VISIT Milwaukee.
Through conference tours organized by VISIT Milwaukee, WITS attendees will have the chance to experience everything Milwaukee has to offer, from food to art, to yoga and history. Attendees will also enjoy various networking opportunities at iconic local venues like Potawatomi Hotel & Casino and the Harley-Davidson Museum.
"From hilarious brewery tours to tasty tacos, plus our vibrant arts scene, WITS attendees have much to look forward to during their stay in Milwaukee," said Settle.
WITS is also a fantastic time for locals to showcase their city or region. Lisa Trudell and Sara Broers are two bloggers who together formed Midwest Travel Bloggers, a community of bloggers in the region. Midwest Travel Bloggers are joining forces with VISIT Milwaukee to host a welcome Happy Hour at Central Standard Distillery for attendees to meet each other, learn about Midwest destinations, and enjoy local crafts and eats.
"The Midwest is loaded with treasures that we want to expose to the attendees of WITS. We want attendees to experience the food, culture, and people that make up our home stomping grounds in the Midwest," Trudell said.
Visit www.witsummit.com to pick up weekend and day passes to the Summit. Are you a student or local organization? Inquire about student rates and group discounts. Email erin@sheswanderful.com to learn more.
About VISIT Milwaukee
Celebrating 50 years in 2017, VISIT Milwaukee is the Greater Milwaukee area's convention & visitors bureau, marketing the destination as a top choice for business, convention, and leisure travel to national and international visitors to increase the economic impact of tourism in the region. Each year, tourism supports over 50,000 full-time jobs and brings in over $5 billion to the community. VISIT Milwaukee has over 650 members, including hotels/motels, restaurants, attractions, services and area businesses. The City of Wauwatosa, Potawatomi Hotel & Casino and the Wisconsin Center District are strategic partners with VISIT Milwaukee, providing funding support for conventions and tourism programs. For more information call 1-800-554-1448 or visit www.visitmilwaukee.org.
About Women in Travel Summit
WITS (http://witsummit.com) is the premier event for women travel influencers, creators, and brands. Its goal is to provide women travelers with the tools, connections, and resources they need to become better travel bloggers and entrepreneurs while growing its global sisterhood of dedicated women who travel. WITS '17 will be held at the historic Hilton Milwaukee City Center Hotel from April 21-23, 2017. WITS is the creation of Wanderful (http://sheswanderful.com), an international community and online resource for women who travel.
Mentioned in This Press Release
Recent Press Releases by Visit Milwaukee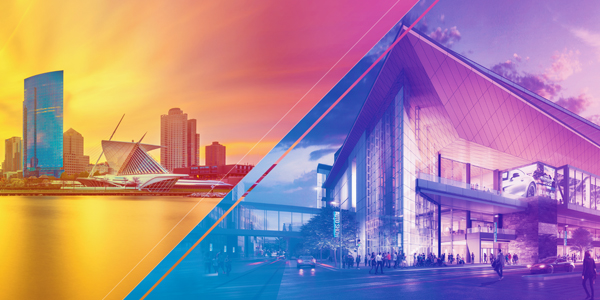 Mar 29th, 2021 by Visit Milwaukee
New partnership sales manager will be a key representative in the southeastern Wisconsin business and nonprofit community

Jan 11th, 2021 by Visit Milwaukee
50+ exciting virtual events benefit local hospitality companies Jan. 15 - Feb. 28