Press Release
WMSE's 3rd Annual Big Band Grandstand with Dewey Gill
Featuring, "Sinatra & Basie Live At The Sands: A Tribute to the Men and Their Music. " Milwaukee Youth Symphony Orchestra to open
On Sunday, Dec. 4, at 4 p.m., WMSE returns to the Turner Hall Ballroom to present the Third Annual Big Band Grandstand with Dewey Gill, sponsored by Bob and Jenny Hillis in honor of Bob and Genie Friedman. This gala and silent auction event is a fundraiser for Milwaukee's favorite community-powered radio station, WMSE. Tickets to this swinging event go on sale today and for a limited time will be discounted to $30, but you must use promo code WMSE.
"Sinatra & Basie Live at The Sands: A Tribute to the Men and Their Music," is a high-energy, swingin' musical re-creation of Sinatra's first live album, performed in 1966 with Count Basie: "Sinatra at the Sands." The performance will feature conductor Michael Berkowitz, known for his work with Liza Minelli, along with the 16-piece New Gene Krupa Orchestra and vocalist Tony Babino.
This classy and exciting concert is filled with Basie instrumentals like "
Makin' Whoopee
," "
I Can't Stop Lovin' You,"
and
 "All of Me
," plus classic Sinatra tunes like "
Luck Be a Lady," " I've Got You Under My Skin,"  "I've Got a Crush On You,"
and many more. The
Milwaukee Youth Symphony
will open this incredible night.
"We are thrilled to continue the tradition of the Big Band Grandstand with Dewey Gill—and what a fun time in music to host at the historic Turner Hall Ballroom," said WMSE Station General Manager Tom Crawford. Funds raised from previous Big Band Grandstand events helped WMSE to create and establish its 24-hour jazz stream.
"As we go forward with digitizing Dewey's massive collection of 78s and LPs, it means an even more robust stream with many rare and hard to find releases," Crawford said. "This would not happen without the support of our listeners—so go find your dancing partner and get ready to swing to the sounds of Old Blue Eyes."
Tickets are on sale at www.pabsttheater.org or you can find them at WMSE – 820 N. Milwaukee.
Mentioned in This Press Release
Recent Press Releases by WMSE 91.7FM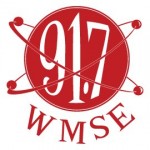 Oct 1st, 2019 by WMSE 91.7FM
This tradition has been enjoyed by millions nationwide since 1971 with the MSO's radio series – the country's longest-running national classical radio series.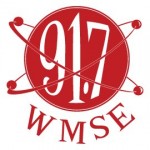 Sep 9th, 2019 by WMSE 91.7FM
In addition to an incredible night of entertainment and light fare from Braise, there will be a silent auction.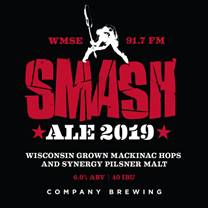 May 24th, 2019 by WMSE 91.7FM
Look for this tasty treat at local cafes, bars and restaurants.