Press Release
Wisconsin Conservatory of Music invites shuttered Milwaukeeans to sing along on Saturdays
#MKEsingalong joins #ChicagoSingAlong and others around the world, bringing people together through music to beat the Covid-19 stay-at-home blues
First, it was Italians singing to each other from balconies and windows amid the Covid-19 pandemic.
Then, inspired in part by the Italians, thousands of Chicagoans created a rolling chorus of Bon Jovi's "Livin' on a Prayer" last Saturday after a #ChicagoSingAlong Facebook event started by residents Jenni Spinner and Rebecca Kell went viral. Social media lit up with videos from condo balconies to suburban front porches. Even Bon Jovi jumped in.
"We were just in isolation at home sitting around watching videos of Italians singing and thought we should start one of those," #ChicagoSingAlong co-creator Kell told a Chicago television station. "It just took off overnight." It was a chorus of 8,300 people around the world, according to Facebook.
Now it's Milwaukee's turn to join the chorus. And the creators of #ChicagoSingAlong (Chicago-Wide Window Sing-a-Long on Facebook) said they welcome the harmony.
The Wisconsin Conservatory of Music – a nonprofit community school based in Milwaukee – is encouraging Milwaukeeans to join Chicago's next singalong, a rolling chorus of "ABC" by The Jackson 5 at 7 p.m. this Saturday. Record a video of yourself singing "ABC" on your phone and post it to Milwaukee's own Facebook event page, "Milwaukee-Wide Window Sing-Along" with the hashtag #MKEsingalong.
Here's the link to the Conservatory's #MKEsingalong Facebook event page: https://www.facebook.com/events/254769045527846/
The Conservatory hopes Milwaukee and Chicago can set aside our fierce rivalry over baseball, football, and most everything else for a few minutes each Saturday night during Covid-19 social distancing. If we can't cheer on our teams, we can cheer each other up by singing some great tunes together.
Humanity has a history of harmonizing for solace and strength. The world united on the first anniversary of 9/11 through the Rolling Requiem – a performance of Mozart's "Requiem" that began at the same moment in each time zone on the planet. Farm Aid has brought together musicians since 1985 to raise money for struggling farmers through music.
Here's how you can sing along through "Milwaukee-Wide Window Sing-Along's event on Facebook, https://www.facebook.com/events/254769045527846/
We'll share the same guidance as Chicago:
BUT REMEMBER TO TAG YOUR VIDEOS #MKEsingalong
1. Pull up the lyrics to ABC by The Jackson 5 (if you need them): https://www.azlyrics.com/lyrics/jackson5/abc.html
2. Queue up this song–on Spotify, CD, whatever. Note: if you use YouTube, they'll probably have an ad you need to skip that in advance: https://open.spotify.com/track/6wDviYDtmSDZ0S6TVMM9Vc?si=HerSJL_pRby7Rlt5LfFCNg
3. When the time on your phone hits 7:00 pm exactly, hit play.
4. Follow along with the lyrics and sing
5. Make a video and tag it #MKEsingalong
Mentioned in This Press Release
Recent Press Releases by Wisconsin Conservatory of Music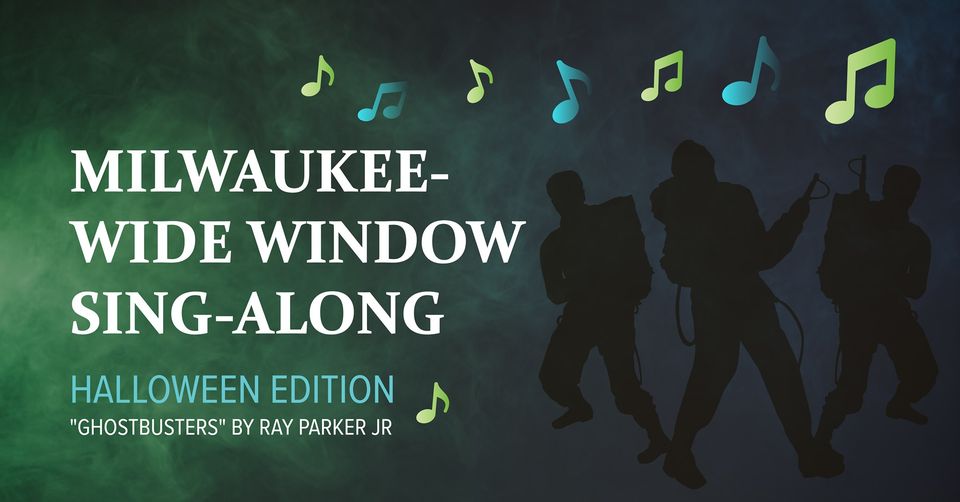 Oct 23rd, 2020 by Wisconsin Conservatory of Music
Nonprofit community music school's virtual #MKEsingalong asks residents to create and share "Ghostbusters" video, give $5 for musical recorders instead of trick-or-treat candy.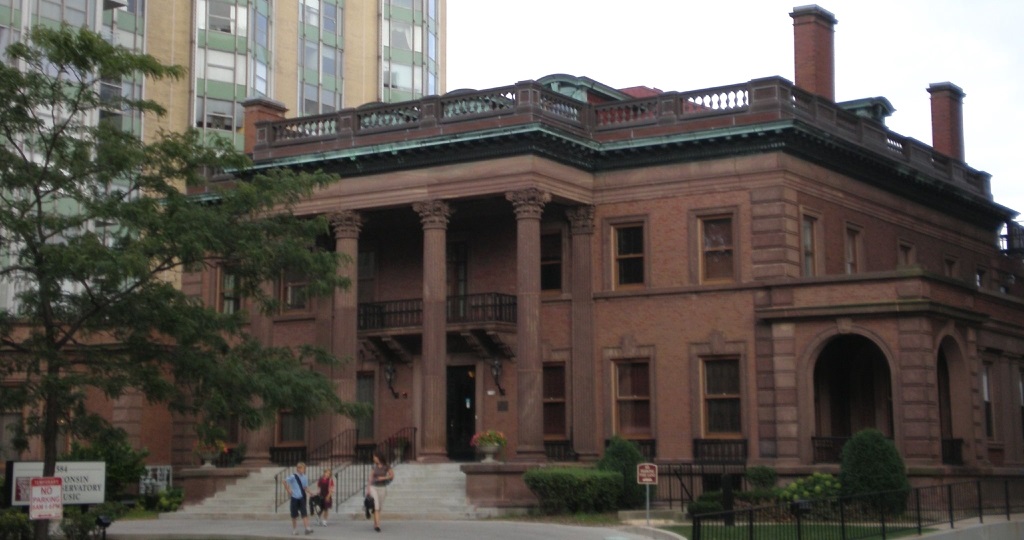 Apr 7th, 2020 by Wisconsin Conservatory of Music
Community music school's virtual candlelight vigil asks Milwaukeeans to sing and shine a light for healthcare workers battling the COVID-19 pandemic