Press Release
Wisconsin Bike Week June 2nd-9th
Celebrate Wisconsin Biking and Have FUN on Your Bike
Bike Week is a celebration of all things biking in Wisconsin. Celebrations are going on around the state including the Fox Valley, La Crosse, Madison, Eau Claire and Milwaukee. Biking is a growing activity that contributes more to the Wisconsin economy than deer hunting. Business owners, customers, and employees are biking more and encouraging others to do the same.
During Bike Week, a business sponsored Fun Pass gives discounts to people who join the Bike Fed for $25. The County Parks, Adventure Rock, and others want to have more customers bike and support those that do. A business wins when their employees or customers bike to work though lower health care and parking costs and more spending power. An analysis of 78 businesses in metropolitan Portland found that non-drivers, including cyclists, are "competitive consumers, spending similar amounts or more, on average, than their counterparts using automobiles." So over the course of a given month, cyclists spent less than drivers on grocery trips, but more at restaurants, bars, and convenience stores. The common theme emerged: cyclists spend less per trip, but they make more trips.
"Biking is the best way to explore a place and make new friends all while being healthy and it's great for local businesses. It's a true win win for our whole society. But it's the FUN that makes it so great" says Jessica Wineberg Deputy Director Wisconsin Bike Fed. "We represent the 2.5 million people in Wisconsin who bike each year and we hear again and again how much fun people have on bikes. Join us during Bike Week to discover it for yourself."
Dozens of partners have put together a fine Bike Week with everything from classes and rides to free food and awesome discounts for new Bike Fed Members. Check out some highlights below but for the FULL LINEUP, check out the website or facebook! Thanks to the many partners that make Bike Week a great celebration of biking especially AAA and Harley-Davidson Museum.
Saturday, June 2
822 S. Water St. Milwaukee, WI 53204
Join us for a big party to kick off Wisconsin Bike Week! Sponsored by Wisconsin Bike Fed, Pabst Blue Ribbon, WMSE 91.7, and The Cooperage. Music, drinks, raffle, Demo and Resources tables and activites from Wisconsin Bike Fed, Bicycle Benefits, Vulture Space, and more to come!
SPONSORED BY: WMSE, THE COOPERAGE, PABST BLUE RIBBON
Sunday, June 3
4024 N 44th St Milwaukee, Wisconsin
This a neighborhood slow roll. We ride on-street and practice safe biking. However our style is casual and welcoming. We are Black & Brown cycle group focused on biking for social justice biking for racial justice and most biking for FUN. Please follow our Facebook group "Red Bike & Green.
Monday-Friday
COMMUTER STATIONS: Amaranth Bakery, ENGINE CO.3, Corner Bakery, Black Girls Do Bike (Prospect & Mason), Valley Passage, Riverside Urban Ecology Center.
Monday, June 4
THE CITY OF MILWAUKEE'S MAYOR & ALDER RIDE
920 N Water Street, Milwaukee, WI
Join Mayor Barrett or Alderman Kovac, as they ride their bikes to City Hall for a press conference. All rides gather at 7:30 and leave at 7:40 to convene at Red Arrow Park by 8am. Mayor Barrett – SW corner of 51st and Washington Blvd Alderman Kovac – Gordon Park just south of Humboldt and Locust
Tuesday, June 5
TUESDAY NIGHT RIDE – PURPLE DOOR
205 S. 2nd Street, Milwaukee, WI
Tuesday Night Ride is a weekly no-drop ride that meets rain or shine. Meet up starts at 6pm at Purple Door Ice Cream, and roll out is promptly at 6:30. As the first TNR of the 100 Days of Biking, we are going all out!
Wednesday, June 6
COMMUTER STATION-VALENTINE COFFEE CO.+VELO FEMMES BIKE TRAIN
5918 West Vliet Street, Milwaukee, WI
Valentine will provide a complimentary cup of their amazing coffee for anyone who visits on a bike! Also and as always, anyone who actively participates and has a Bicycle Benefits sticker on their helmet will receive a 10% discount on their coffee drinks. Velo Femmes will provide a "sweet treat"
Thursday, June 7
BACON AT ENGINE CO. 3 and Valley Passage
Walker's Point Commuter Station: 17 W National Ave, Milwaukee, WI 53204 and Valley Passage (HAST at 36th St)
BACON Coffee. Tea. Snacks. Raffle! Bike Repair!
SPONSORED BY: COAST IN BIKES, KICKAPOO, FUEL 5TH STREET,URBAN ECOLOGY CENTER, VELOBAHN CAFÉ, FRIENDS OF THE HANK AARON STATE TRAIL
400 West Canal Street, Milwaukee, WI 53201
Group ride to the Harley-Davidson Museum's Bike Night from the Valley Passage to celebrate the unveiling reissue of a 1917 reproduction Harley-Davidson bicycle made by Heritage Bicycles music, food, as well as the kick-off to the Milwaukee Unity Celebration! **Group rides with the Wisconsin Bike…
SPONSORED BY: HARLEY-DAVIDSON MUSEUM
COMPLETE STREETS DAY OF ACTION!
Friday, June 8
With your support, MKE will soon have its own Complete Streets Policy! Complete Streets are streets for everyone. They are designed to be safe and easy for all people to use, whether they are walking, biking, driving, or take transit. Sign the Petition here and call your Alder on Friday to ask for Complete Streets to be supported and passed. The policy has not been introduced yet but we are asking for Alders to support it when it does.
SPONSORED BY: THE WISCONSIN BIKE FEDERATION, BLACK GIRLS DO BIKE, RED BIKE GREEN, NORTHWEST SIDE COMMUNITY DEVELOPMENT CENTER, SILVER SPRING NEIGHBORHOOD HOUSE, LAYTON BOULEVARD WEST NEIGHBORS, SIXTEENTH STREET COMMUNITY HEALTH CENTERS, PATH TO PLATINUM, AMERICAN HEARTH ASSOCIATION, MKE DEPARTMENT OF PUBLIC WORKS
Friday, June 8
PRIDE RIDE LGBT+/QUEER COMMUNITY ARE WELCOME!
735 E Center St, Milwaukee, WI 53212
It's that time of year again! Join us on the evening of Friday June 8th at COMPANY BREWING for our annual Pride Ride to the Milwaukee Pride Fest grounds. OUR PURPOSE: Milwaukee Pride Fest (and other pride fests) has not always been the most inclusive of the more marginalized members of our…
SPONSORED BY: WISCONSIN BIKE FED, FWAD
Saturday, June 9
BIKE CAMPING TRIP TO LAKE MILLS- COAST IN BIKES
838 S. 1st St. Milwaukee, WI
This is a TWO DAY Bike Camping Trip.
2303 N Dr Martin Luther King Dr, Milwaukee, WI
This program is part of a series that combines nutritious cooking demonstrations with bicycle advocacy and enrollment to a discounted (WIC or SNAP benefits) Bublr Annual pass at Pete's Fruit Market on North Ave.
SPONSORED BY: HEART LOVE PLACE, PETE'S FRUIT MARKET, & BUBLR BIKES
Mentioned in This Press Release
Recent Press Releases by Wisconsin Bike Fed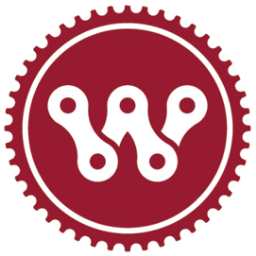 Apr 15th, 2021 by Wisconsin Bike Fed
Riders choose their own adventure for 225-mile ride from La Crosse to Green Bay