Press Release
VISIT Milwaukee to Host 2017 Women in Travel Summit
500+ female bloggers to explore the city
MILWAUKEE – July 26, 2016 – VISIT Milwaukee is excited to announce that the city will play host to the 2017 Women in Travel Summit (WITS) by Wanderful. The conference will be held at the historic Hilton Milwaukee City Center Hotel from April 21-23, 2017.
WITS is an international event for women travel influencers and industry members. Its goal is to provide attendees with the tools, connections, and resources they need to become better travel bloggers and influencers and to equip great brands with partnerships that can help them enhance their digital presence and meet their business goals, all while growing a global sisterhood of dedicated women who travel.
Approximately 400 attendees joined WITS '16 this past March in Irvine, Calif., with speakers from around the world. The conference expects a turnout of 500 international travel influencers, creators, and industry executives.
In March 2016, VISIT Milwaukee traveled to Irvine to bid against other destinations such as Huntsville, Alabama and Shreveport, Louisiana to host WITS.
"We are thrilled to be hosting a conference that will bring so many passionate, female bloggers and entrepreneurs to Milwaukee," said
Kristin Settle
, director of communications at VISIT Milwaukee. "We look forward to showcasing the city to an audience that can influence the travel decisions of people around the world."
"We are beyond excited to be hosting our fourth-annual WITS in Milwaukee" said Beth Santos, Founder and CEO of Wanderful and creator of the Women in Travel Summit. "It is a city I personally adore because it's absolutely filled with hidden gems, which makes it a travel blogger's dream. I take particular pleasure knowing that many of our attendees have never visited Brew City before, which means they are in for a real treat when they see how much it has to offer!"
WITS is open to the public and interested Milwaukeeans can register here. Applications to provide a one-hour presentation at the conference are now open to the public as well. The ideal speaker will have experience with topics that fall within the categories of travel lifestyle, media, and entrepreneurship.
WITS seeks to build a diverse speaker base that includes individuals who may not work directly in the travel industry. Marketing directors, CEOs, software engineers, professors who have lived or worked in a foreign country, or anyone else that feels they can bring value applicable to women travel media professionals are all welcome.
About Wanderful
Wanderful is an international membership community of independent, adventurous, globally minded women who travel. With a network of over 15,000 people worldwide, Wanderful connects women travelers together by empowering them with the tools they need to go abroad and facilitating a trusted network that can help guide them in their journeys. This happens through annual events like the Women in Travel Summit; monthly gatherings in 21 cities around the world; a robust membership network for women to meet in person, facilitate homestays and share tips on the road; and a carefully curated selection of online content. To learn more about Wanderful or to become a member, visit www.sheswanderful.com.
About VISIT Milwaukee
VISIT Milwaukee markets Greater Milwaukee to tourists, convention organizers and meeting VISIT Milwaukee markets Greater Milwaukee to tourists, and convention and meeting planners, both nationally and internationally. VISIT Milwaukee has approximately 650 members, including hotels/motels, restaurants, attractions, services and area businesses. Total business sales related to tourism amounted to $5.1 billion in Greater Milwaukee in 2015 and supported more than 50,000 local jobs. The City of Wauwatosa, Potawatomi Hotel & Casino and the Wisconsin Center District are strategic partners with VISIT Milwaukee, providing funding support for conventions and tourism programs.  For more information call 1-800-554-1448 or visit www.visitmilwaukee.org.
Mentioned in This Press Release
Recent Press Releases by Visit Milwaukee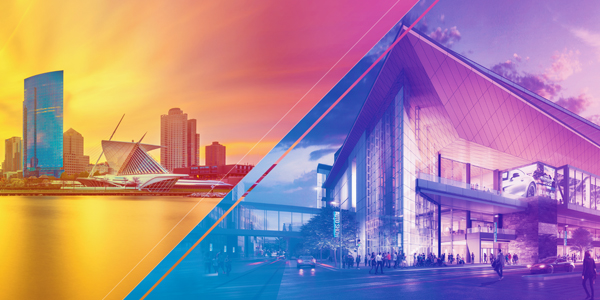 Mar 29th, 2021 by Visit Milwaukee
New partnership sales manager will be a key representative in the southeastern Wisconsin business and nonprofit community

Jan 11th, 2021 by Visit Milwaukee
50+ exciting virtual events benefit local hospitality companies Jan. 15 - Feb. 28