Press Release
UWM Partners with Energy Industry in NSF Research Center
Collaborative research with industry members also will fuel development of new products necessary for the transition to a more robust and resilient electric grid.
MILWAUKEE _ The University of Wisconsin-Milwaukee has become an academic partner in a National Science Foundation-backed research center that is developing improvements for how Americans access energy in the near future.
Called "Grid-connected Advanced Power Electronic Systems," or GRAPES, the center partners with industry to develop new technologies for storing, controlling and distributing energy that are compatible with the existing grid, can ward off cybersecurity threats and could lower energy bills.
Collaborative research with industry members also will fuel development of new products necessary for the transition to a more robust and resilient electric grid.
"The industry-led work at GRAPES aims to make the U.S. electrical grid more reliable, greener and less expensive," said Adel Nasiri, associate dean for research and UWM professor of electrical engineering. "That makes it a perfect fit for the expertise in microgrid technology that UWM brings."
Microgrids integrate energy from multiple, smaller sources, including renewables. They can act as freestanding power systems, independent of the national grid, for a limited area such as a neighborhood or factory, or they can connect to the grid and contribute excess power that it generates.
UWM faculty are solving the challenges that are keeping microgrids from entry into a market that is projected to generate $1.6 billion in revenue in the next few years.
"By working with business and exchanging ideas, we each have a clearer line of sight between the research labs and consumer," said Brett Peters, dean of UWM's College of Engineering & Applied Science. "With that, we can solve today's tough challenges efficiently."
"It's our business to manage and modernize grids," said Igor Stamenkovic, global technology director at Eaton. "We rely on academic partners to continue to expand the boundaries of our own knowledge and understanding so we can be on the forefront of designing, building and maintaining secure and cost effective grids."
GRAPES is an NSF Industry/University Cooperative Research Center (I/UCRC) launched by the University of Arkansas and the University of South Carolina in 2010.
This is the second I/UCRC in which UWM is a partner. In 2010, UWM and Marquette University became the academic partners in an I/UCRC in Milwaukee that focuses on development of freshwater technologies. That center is headed by Junhong Chen, a UWM distinguished professor of mechanical engineering.
The NSF funds the administration of 69 I/UCRCs in the United States. Academic researchers join with governmental agencies and private companies, whose membership pays for the cost of research in a pre-competitive, shared intellectual property arrangement.
GRAPES research has resulted in several spinoff companies in Arkansas since its inception.
UWM's membership will help create even more commercial products and startups, according to Nasiri. The center currently has 16 industry members, including Midwestern-based companies such as Eaton, S&C Electric, American Transmission Company, G&W Electric, We Energies and DRS Technologies.
About UWM's College of Engineering & Applied Science
The College of Engineering & Applied Science is changing the world through research in advanced manufacturing, biomedical instrumentation, energy, infrastructure and transportation, and water and the environment. Innovation and commercialization occurs because of strong industry partnerships, entrepreneurial programs and the support of the UWM Research Foundation. Over 1,600 students are enrolled in ABET-accredited undergraduate programs in civil and environmental engineering, computer science, computer engineering, electrical engineering, industrial engineering, mechanical engineering, materials science & engineering and a new biomedical engineering program that launched in fall 2016. More than 400 students are enrolled in master's and doctoral degree programs.
About UWM
Recognized as one of the nation's 115 top research universities, UW-Milwaukee provides a world-class education to 26,000 students from 89 countries on a budget of $667 million. Its 14 schools and colleges include Wisconsin's only schools of architecture, freshwater sciences and public health, and it is a leading educator of nurses and teachers. UW-Milwaukee partners with leading companies to conduct joint research, offer student internships and serve as an economic engine for southeastern Wisconsin. The Princeton Review named UW-Milwaukee a 2017 "Best Midwestern" university based on overall academic excellence and student reviews, as well as a top "Green College."
Mentioned in This Press Release
Recent Press Releases by University of Wisconsin-Milwaukee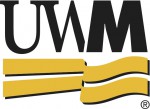 Oct 18th, 2019 by University of Wisconsin-Milwaukee
UWM encourages bicycling as an easy option for transportation and provides amenities such as discounted Bublr Bikes rental, free commuter showers and weekly summer rides.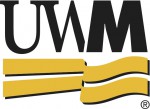 Oct 18th, 2019 by University of Wisconsin-Milwaukee
The link was so strong that about half of gun violence perpetration and victimization was attributable to blood lead levels ? 5 µg/dL (the current reference level for elevated lead).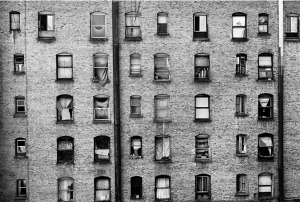 Oct 3rd, 2019 by University of Wisconsin-Milwaukee
Opening October 17, 2019 and running through November 8, 2019, this show will present work by internationally-renowned photographers Alejandro Cartagena, Justine Kurland and Darcy Padilla.