Press Release
U.S. Senator Tammy Baldwin Helps Reintroduce Legislation to Combat the Opioid and Substance Use Epidemic
Endorsed by over 200 organizations, the CARE Act is the most ambitious legislation of its kind in Congress and would allocate $100 billion over 10 years
WASHINGTON, D.C. – U.S. Senator Tammy Baldwin, a member of the Senate Health, Education, Labor and Pensions (HELP) Committee, joined her Senate and House colleagues in reintroducing the Comprehensive Addiction Resources Emergency (CARE) Act to confront the opioid and substance use epidemic.
Endorsed by over 200 organizations, the CARE Act, led by Senator Elizabeth Warren (D-MA) and Representative Elijah E. Cummings (D-MD), would provide state and local governments with $100 billion in federal funding over ten years, including more than $800 million per year directly to tribal governments and organizations.
"I've met with local health officials, law enforcement and those who have lost loved ones throughout Wisconsin, and it's clear Washington must do more to be a strong partner in supporting local prevention, treatment and recovery efforts," said Senator Baldwin. "We need a bold, long term commitment to addressing this public health crisis by proving local communities the tools they need to save lives."
"The opioid and addiction crisis touches all communities, regardless of geography, income, or racial makeup," 
said Senator Warren.
 "The federal government has waited far too long to address this crisis. It's long past time to enact comprehensive legislation to make sure everyone who needs treatment for a substance use disorder is able to get it."
"Families across this nation—in red states, blue states, and purple states, in big cities, suburbs, and rural areas—are struggling with the devastating consequences of this generational crisis that claims 190 lives every single day," said Representative Cummings. "I am proud to introduce the CARE Act with Senator Warren to finally get to the heart of this problem by providing stable and sustained funding for states and local communities to expand access to evidence-based treatment."
The CARE Act supports local decision-making and programs to expand access to evidence-based treatments and recovery support services. The CARE Act also recognizes the need for expanded mental health support, early intervention, and harm reduction tactics. Finally, this legislation would make it easier to hold corporate executives at pharmaceutical companies accountable for actions that fuel the opioid crisis.
The CARE Act would provide $100 billion over ten years to fight this crisis, including:
$4 billion per year to states, territories, and tribal governments, including $2 billion to states with the highest levels of overdoses, $1.6 billion through competitive grants, and $400 million for tribal grants;
$2.7 billion per year to the hardest hit counties and cities, including $1.43 billion to counties and cities with the highest levels of overdoses, $1 billion through competitive grants, and $270 million for tribal grants;
$1.7 billion per year for public health surveillance, biomedical research, and improved training for health professionals, including $700 million for the National Institutes of Health, $500 million for the Centers for Disease Control and Prevention and regional tribal epidemiology centers, and $500 million to train and provide technical assistance to professionals treating substance use disorders;
$1.1 billion per year to support expanded and innovative service delivery, including $500 million for public and nonprofit entities, $500 million for projects of national significance that provide treatment, recovery, and harm reduction services, $50 million to help workers with, or at risk for, substance use disorders maintain and gain employment, and $50 million to expand treatment provider capacity; and
$500 million per year to expand access to overdose reversal drugs (Naloxone) and provide this life-saving medicine to states for distribution to first responders, public health departments, and the public.
Under the CARE Act of 2019, Wisconsin would receive an estimated $54.4 million annually over ten years, with $37 million allocated to the state government and $17.5 million distributed among the counties. More information on how funding would be allocated to each state is available here.
The cost of inaction is staggering. President Trump's Council of Economic Advisers estimates that the opioid crisis cost the nation more than $500 billion in 2015 alone. In addition, a new study in the journal Medical Care estimates that the federal government lost $26 billion in tax revenue between 2000 and 2016 due to the opioid crisis.
"The CARE Act would provide critical resources needed now and over the next decade to strengthen our addiction treatment infrastructure and expand access to treatments proven to save lives. ASAM applauds Senator Warren and Representative Cummings for recognizing addiction as the national public health emergency that it is, and for taking bold steps to help ensure current and future generations of Americans receive the addiction treatment they need and deserve," said Paul Earley, MD, DFASAM, President of the American Society of Addiction Medicine (ASAM).
"We must commit to building an addiction workforce capable of responding to the clear demand in our communities for expanded prevention, treatment, and recovery services due to the ever increasing rise of addictive disorders. As the national professional association representing the interests of addiction counselors, educators, and addiction-focused health professionals, NAADAC proudly supports the CARE Act and its bold commitment to addressing substance use disorders for the individuals, families and communities that are so severely affected," said Cynthia Moreno Tuohy, BSW, NCAC II, CDC III, SAP; Executive Director NAADAC, the Association for Addiction Professionals.
"The proposed CARE act will provide critical and ongoing resources for medication treatment for opioid use disorder, naloxone rescue treatment, and much needed research on opioid use disorders.  The funding for treatment in this legislation will enhance opportunities for first responders to gain access to naloxone to reverse opioid overdose.  This funding for treatment will enable more people with opioid use disorder to be treated with evidence-based medications to reduce opioid overdoses and all-cause mortality," said Shelly F Greenfield, MD, MPH, President, American Academy of Addiction Psychiatry.
"Families USA is pleased to support Senator Warren's and Representative Cummings's legislation, the Comprehensive Addiction Resources Emergency (CARE) Act of 2019. Substance Use Disorder (SUD) is perhaps the most significant public health emergency facing the United State since the first wave of the AIDS epidemic in the 1980s and 1990s. Modeled on the highly successful Ryan White Act, this bill would provide critical funding to state, local, and tribal governments and nonprofits for substance use disorder treatment and services. Additionally, Families USA strongly believes that the Medicaid program is critical in providing comprehensive health care coverage for many affected by SUD. The CARE Act appropriately relies on Medicaid as a primary source of coverage and requires that available grants not displace current sources of coverage, meaning that grants would be available only to patients who lack coverage for SUD treatment from another source," said Shawn Gremminger, Senior Director of Federal Relations, Families USA.
"On behalf of the AFL-CIO, I write in strong support of the Comprehensive Addiction Resources Emergency (CARE) Act which you have introduced…This bill constitutes a comprehensive public health response the opioid crisis. It provides urgently-needed resources to fill our nation's yawning gaps in treatment and prevention services, and it recognizes the importance of engaging workers in the workplace to prevent opioid misuse or to help them secure employment when recovering from opioid use disorder (OUD)," wrote William Samuel, Director of Government Affairs at the AFL-CIO. 
"The opioid crisis in our country has reached epidemic levels. Registered nurses are on the frontlines of caring for patients with opioid addiction and other substance use disorders. In order to adequately address this crisis, it is necessary for the federal government to provide adequate financial resources for the dramatic scale-up of prevention, treatment, and recovery services and programs in communities across the country. This is why National Nurses United is proud to endorse the Comprehensive Addiction Resources Act. We applaud Senator Warren and Congressman Cummings for taking the bold leadership we need to combat this public health crisis, and we urge every Member of Congress to stand with nurses and our patients, and pass this legislation," said Deborah Burger, R.N., President of National Nurses United.
"AIDS United urges Congress to pass this critical legislation. We are pleased that the bill's authors modelled this new legislation directly on the highly successful, landmark Ryan White HIV/AIDS Program, which has provided access to high quality care to people living with HIV for three decades. Like the Ryan White HIV/AIDS Program before it, the CARE Act of 2019 recognizes the severity and urgency of the public health crisis it seeks to address," said Jesse Milan, Jr., President and CEO of AIDS United.
"AIDS United strongly endorses the CARE Act of 2019 for, among other things, its recognition and inclusion of community-based harm reduction programs as a core component of our nation's collective response to the opioid crisis. Such recognition is long overdue and is essential if we are to successfully tackle the monumental challenges we face in this current crisis," added William McColl, Vice President for Policy and Advocacy of AIDS United.
"The National Indian Health Board applauds the efforts of the CARE Act to respect the federal trust responsibility and recognize the urgent need for relief from substance and opioid misuse and overdose in Indian Country. We stand ready to work with you as the legislation moves through Congress. Thank you for your continued dedication to meeting the health needs of Indian Country," wrote Victoria Kitcheyan, Chairperson of the National Indian Health Board.
The legislation is cosponsored by Senators Richard Blumenthal (D-CT), Cory Booker (D-NJ), Kamala Harris (D-CA), Edward J. Markey (D-MA), Bernie Sanders (I-VT), Tom Udall (D-NM), and Chris Van Hollen (D-MD), along with more than 85 members of the House of Representatives.
NOTE: This press release was submitted to Urban Milwaukee and was not written by an Urban Milwaukee writer. It has not been verified for its accuracy or completeness.
Mentioned in This Press Release
People
:
Bernie Sanders
,
Chris Van Hollen
,
Cory Booker
,
Donald Trump
,
Edward Markey
,
Elijah Cummings
,
Elizabeth Warren
,
Kamala Harris
,
Richard Blumenthal
,
Tammy Baldwin
,
Tom Udall
Recent Press Releases by U.S. Sen. Tammy Baldwin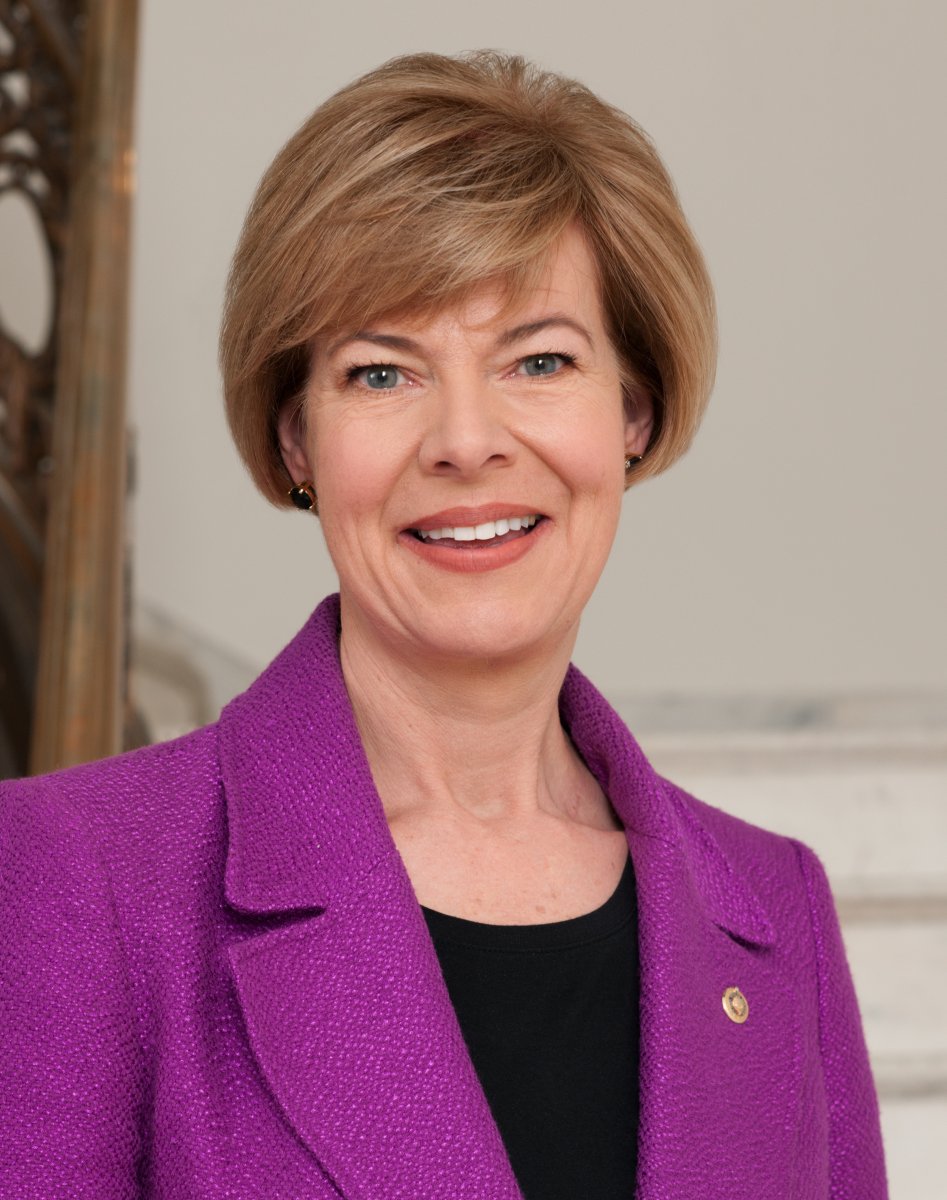 Sep 20th, 2023 by U.S. Sen. Tammy Baldwin
Ahead of conflicting Packers, Vikings, and Lions games this weekend, Baldwin rallies support for guaranteeing Packers broadcast for all Wisconsinites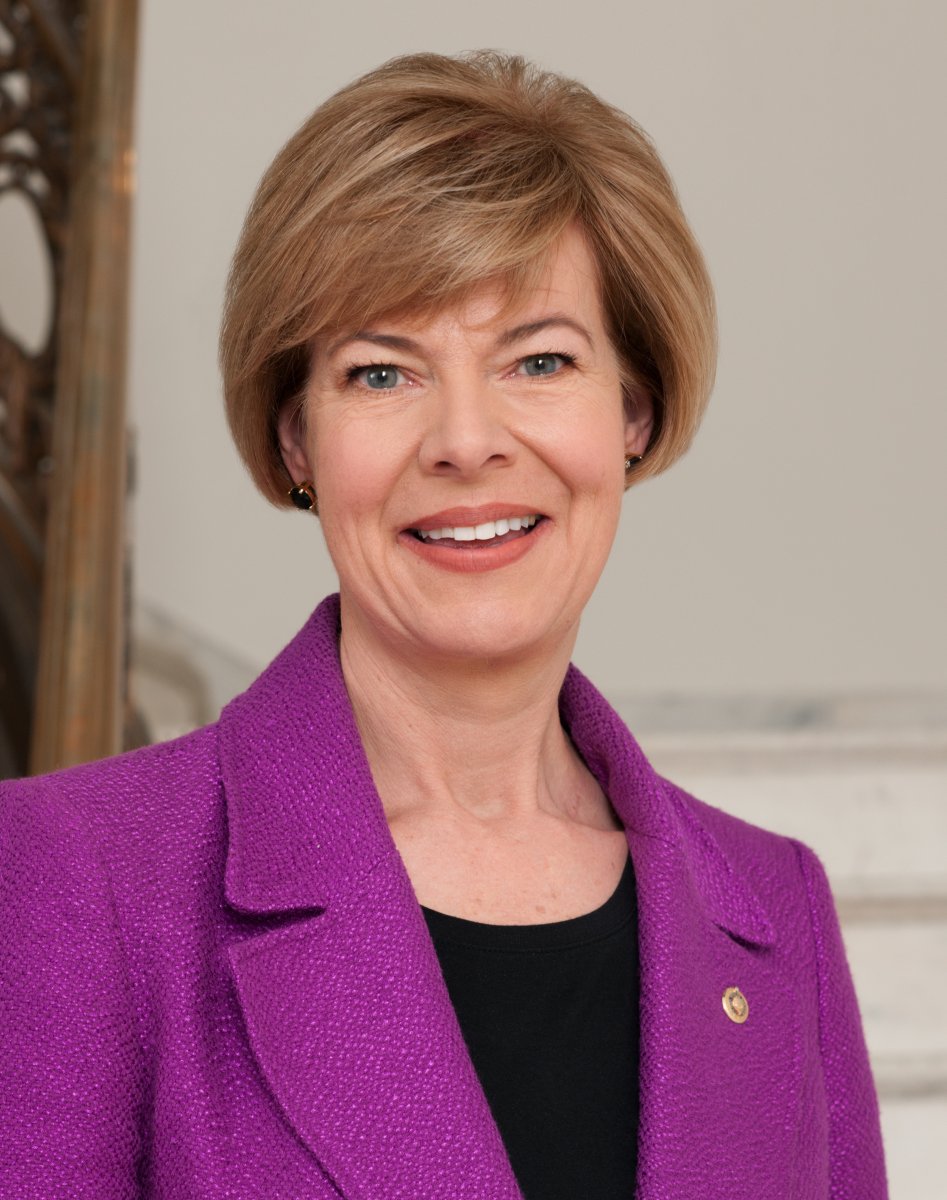 Sep 20th, 2023 by U.S. Sen. Tammy Baldwin
Baldwin standing with seniors against drug company seeking to reverse Inflation Reduction Act provision that will cut prices, save American taxpayers billions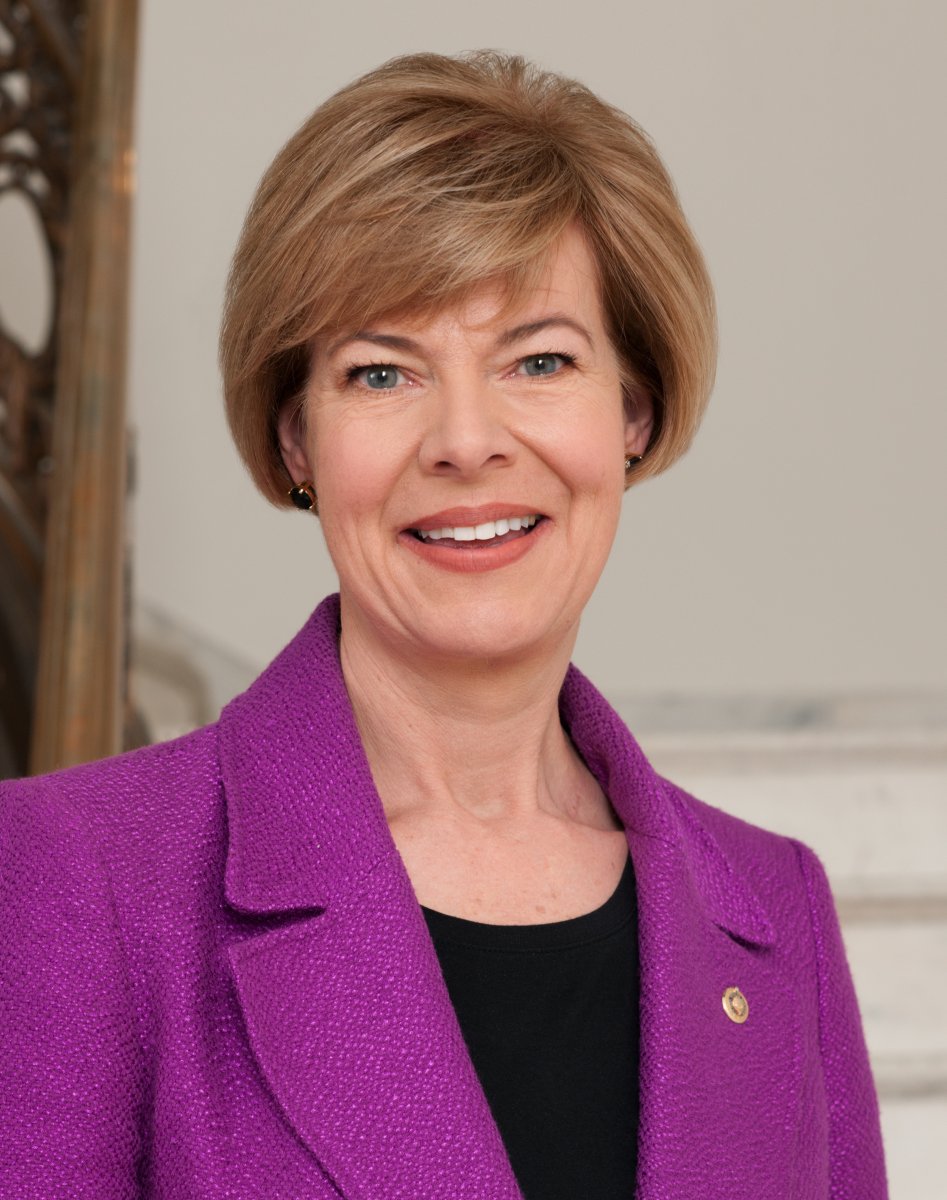 Sep 18th, 2023 by U.S. Sen. Tammy Baldwin
Baldwin-backed Inflation Reduction Act funding will plant and manage trees and create pathways for careers in tree maintenance in Milwaukee and Dane County